News
A Connecticut community comes together to make a difference at a critical Important Bird Area
By Corrie Folsom-O'Keefe, Audubon Connecticut Important Bird Area Program Coordinator
August 10, 2017 — Upon arrival at the beautiful Sandy Point Beach & Bird Sanctuary, it's hard to believe that the area was once a community eyesore. Located at the mouth of the New Haven Harbor on the Long Island Sound in West Haven, Connecticut, the property was riddled with trash, vandalism, invasive plant species, and overgrown brush. But thanks to the efforts of caring citizens and City of West Haven officials, today Sandy Point is a vibrant, picturesque sanctuary with diverse, interconnected ecosystems that include a barrier beach, tidal creek and marsh, and mudflats.
This City of West Haven-owned sanctuary was recognized as the Sandy Point Important Bird Area (IBA) in 2003 by Audubon Connecticut, the state office of the National Audubon Society, and is also a Long Island Sound Stewardship Site. It is a key nesting site for the federally threatened Piping Plover (Charadrius melodus), and the state threatened Least Tern (Sternula antillarum) and American Oystercatcher (Haematopus palliatus). The site also provides foraging and roosting grounds for long-legged waders and migratory stopover habitat for shorebirds, passerines, and raptors. It is open to residents and visitors (fee in summer) throughout the year and is a popular spot for fishing, beachcombing, and birdwatching.
The cleanup efforts at the Sanctuary, which began in 2013 by the West Haven Watershed Restoration Committee (WHWRC) and the City of West Haven (with support from Audubon's IBA Small Matching Grant Program), have resulted in an incredible positive ripple effect that is good for the entire community—birds and people. A dedicated group of volunteers from the Committee led by Georgianna Jette and Ruth Garby Torres have removed invasive plants, replanted with salt tolerant native species, and put in bird and butterfly gardens. The City has installed a sign and kiosk and reconfigured the parking lot, adding a viewing platform and four additional raised beds.
During summer 2017, the Committee, with assistance from Audubon's WildLife Guards (students trained and employed to monitor birds and share their knowledge with visitors), have added additional plants to the new planting boxes and continue to maintain the bird and butterfly gardens.
"The transformation wasn't an easy road," remarked Audubon Connecticut's Important Bird Area Program Coordinator, Corrie Folsom-O'Keefe. "In the beginning, plantings were dug up and vandalized. But as more and more people started to take notice of the improvements, the local community began to come together, recognize the importance and beauty of the property, and look out for the well-being of the birds and sanctuary too."
"The transformation of the Sandy Point area and the community morale has been incredible," said City of West Haven Assistant Commissioner of Public Works Mark Paine Jr. "It has given a huge jolt of positive energy to the community. Birders, beachgoers, fisherman, and neighbors all enjoy the sanctuary and have formed a friendlier community at a place that was once filled with trash and unwelcoming activity."
Improvements to Sandy Point by the WHWRC and the City have truly made a difference—turning the parking area at Sandy Point from trash to treasure. Today, it welcomes visitors from near and far to experience nature, learn about birds, and appreciate Long Island Sound. Sandy Point is a great example of how a community can make a difference for birds and for people! Audubon is thrilled to be a part of this community effort.

More About Sandy Point from the Long Island Sound Study
Featuring Audubon Connecticut's Important Bird Area Program Coordinator, Corrie Folsom-O'Keefe
How you can help, right now
Get Involved
There are so many great ways you can get involved with Audubon Connecticut and make a difference for both the wildlife and the people who call Connecticut home.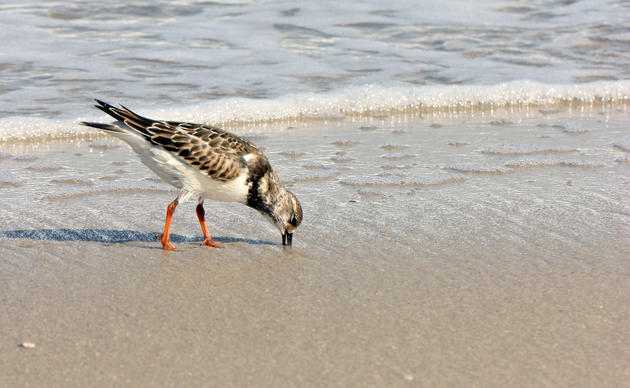 Visit Our Centers
Connect with our nature centers in Greenwich, Sharon, and Southbury. Each unique center offers trails, educational resources, conservation opportunities, and more.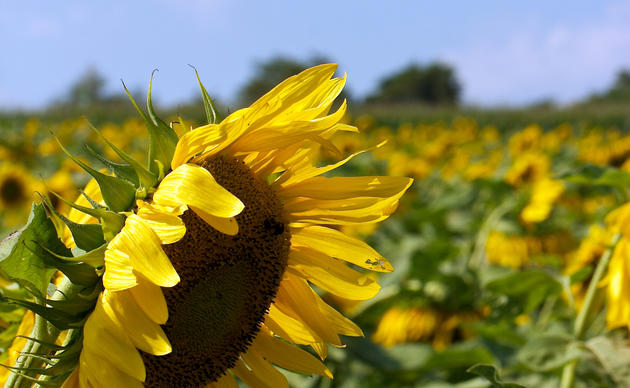 Support Us
Through land stewardship, science, education, and advocacy, Audubon Connecticut works across the state to preserve habitat and protect bird species that are of state, national, and global concern.