February 15, 2017 —In a continued effort to increase vital support for open space and parkland preservation and protection across our state, Audubon Connecticut—the state office of the National Audubon Society—participated in a press conference at the Connecticut State Capitol in Hartford in support of House Bill (HB) 6926. If enacted, HB 6926 (introduced by State Representatives Gresko, Ryan, and Orange) will provide another tool in the toolbox for cities and towns in Connecticut to invest in their community. Essentially, it provides a local option for municipalities to impose a fee of up to 1% on the purchase of residential real estate to create a local fund that supports open space acquisition and stewardship. Again, this is a local option—not a requirement of CT municipalities.
At the press conference, Audubon Connecticut Executive Director Stewart Hudson joined State Senator Toni Boucher, State Representative Joe Gresko, Lyme First Selectman Ralph Eno, Chuck Toal of the Colchester Land Trust, and Patrice Gillespie of ICF International/Clean Water Action to support this legislation and effort—known as Project Green Space. With sources of funding for open space acquisition and protection in Connecticut increasingly threatened and hard to come by, the need to enact legislation that will give Connecticut cities and towns permission to adopt a local option is imperative.
The press conference was followed by a public hearing with the State Legislative Planning & Development Committee at which Hudson, and many others, submitted testimony."Open space and parks preserve the character of Connecticut cities and towns but once open space is gone, it is gone forever," remarked Hudson. "Enacting HB 6926 will help to maintain and enhance sustainable communities and increase local investments. It will help protect open space that has already been acquired. It is essential for local communities who want to harness a dedicated and replenishing revenue stream to protect and steward open space."
There are three components to the legislation: permission for targeted municipalities to impose an optional fee on the selling price of a residence; an exclusion level to ensure equity among home buyers; and a definition of the type of open space projects that can be financed from the local option.
Fee Value: A fee on home purchases paid by the buyer would be permitted up to 1% of the selling price of a home. No fee would be imposed on the seller.
Exclusion: An exclusion level of the value of the home would protect those who tend to be first-time home buyers and low-income individuals. For example, if the exclusion level is $150,000 and a home is sold at $300,000, the fee would be 50% less than would otherwise be paid. If a home sells for $150,000 there would be no fee.
Projects: Allowable projects paid from this new source would be limited to land stewardship of open space and acquiring parcels of open space including parks and farmland.
The potential benefit of this legislation to open space protection would be significant. Based on FY 2010 data, the estimated revenue gain could be $89M total statewide or as follows per town:
Danbury: $1.1M
New Haven: $490,955
Newington: $448,223
Wallingford: $591,200
Middletown: $374,830
Hartford: $250,222
Litchfield: $225,620
Tolland: $185,936
Lyme: $106,797
Audubon and HB 6926 supporters are asking Connecticut citizens and legislators to please empower and enable communities across Connecticut to fund local conservation efforts and preserve the natural beauty and character of our rural, urban and suburban landscape. The land is an important resource that defines that character of our communities and will be there for generations to come.
Contact Audubon Connecticut by email with questions or for more information.
Select here if you'd like to receive our updates on this and other Audubon legislative priorities.
More on This Story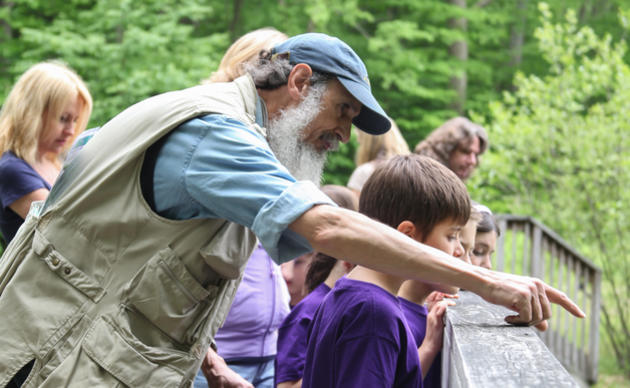 Give the Gift of Nature
At Audubon, we work to protect nature for the benefit of birds, other wildlife, and people—through education, science, stewardship, and advocacy. Your support makes this critical work possible!