Program
Skulls, Skins, and Bones
**NEW DATE** Re-scheduled from October 30th due to weather.
Saturday, November 06, 2021
3:00pm - 4:00pm Eastern Sharon, Connecticut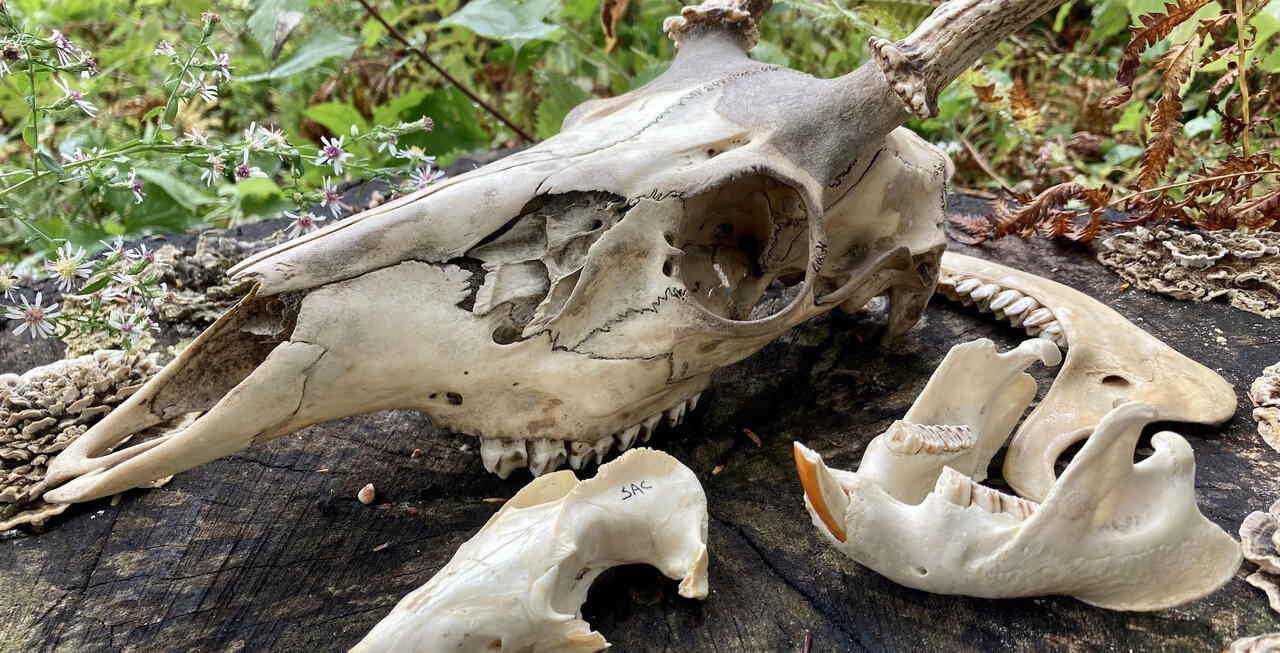 Location Details
Sharon Audubon Center
325 Cornwall Bridge Road, Sharon, 06069
The Halloween season calls for skullduggery! We sometimes find the bones of wild animals in the forest—what can they tell us about the animals who live (and die) there? Join Audubon Naturalist Bethany Sheffer in examining skulls, skins, and bones of local wildlife and learning clues to the animal's identity and habits.
Program Fee: $3 per person
Pre-registration is required (space is limited). Select here to register.
Suitable for families and children ages 10+
COVID Protocol: This program will be held outdoors. Masks are required for unvaccinated individuals, optional for those who are vaccinated.
For questions, please contact Bethany Sheffer at bethany.sheffer@audubon.org or 860-364-0520.
Audubon For All—Audubon welcomes everyone who finds delight in birds and nature. Just as biodiversity strengthens natural systems, the diversity of human experience strengthens our conservation efforts for the benefit of nature and all human beings. We support a diverse and inclusive environment, and welcome individuals of all races, physical and mental abilities, sexual orientations, gender identities, ethnicities, and perspectives. Together, we will bring new creativity, effectiveness, and leadership to conservation and nature experiences. Welcome to our family!
Photo: Sharon Audubon Center
Sharon Audubon Center is an engaging nature education center with a critical Wildlife Rehabilitation Clinic located in Sharon, Connecticut. We are part of the Audubon Connecticut state office of the National Audubon Society and the Atlantic Flyway, and steward a total of four Audubon nature sanctuaries and more than 2,100 acres of primarily woodland habitat in Northwestern Connecticut. Our mission is to protect birds and the places they need, today and tomorrow. Visitors are welcome to enjoy our trails, nature programs, and conservation and education resources throughout the year.