Conservation
Keeping Conservation Work Going Strong During a Pandemic
Thanks to innovative strategies, dedicated Audubon staff, field experts, and volunteers are advancing the Lyme Forest Block Conservation Project despite the challenges of COVID-19
August 27, 2020—Each winter, Audubon field staff and conservation partners work together to map out their game plan for the coming conservation fieldwork season, which has a large volunteer component. 2020 planning started out just like any other year with areas of focus, strategies, and volunteer training and management plans completed before the last snowfall. But, by March everything came to a screeching halt as the world began to shut down due to the COVID-19 pandemic.
Some conservation projects had to be canceled or postponed for the health and safety of the teams. Thankfully, however, conservation people are incredible problem solvers and teams like the Lyme Forest Block Conservation Project collaboration in southeastern Connecticut sprang into action to figure out how to safely save the season and carry out their critical habitat conservation work.
Teamwork in Action
"We originally had planned to give a talk for landowners on what habitat assessments entail and a full-day workshop for volunteers who would be helping conduct the assessments," explains Corrie Folsom-O'Keefe, Audubon Connecticut's Director of Bird Conservation. "As the dates drew near, we came to realize in person just wasn't going to be possible and that we were going to need to make adjustments."
The goals of the project for 2020 included providing:
full-scale Forest Bird Habitat Assessments for land trusts in the towns of Salem, Colchester, East Haddam, and Lyme and The Nature Conservancy
simplified habitat assessments for private landowners who live adjacent to or in close proximity to the preserves the land trusts have chosen
training for volunteers assisting with habitat assessments for private landowners
training for foresters in managing woodlands with birds in mind, and
training for landowners on implementing forest bird habitat assessment reports
The challenge was to execute these goals without risking the health of the project's community. With the use of technology and COVID-19 safety protocols, the 2020 Lyme Forest Block Conservation Project season has gone full steam ahead, relatively, without a hitch.
Before the pandemic, the full-day in-person training was planned to be held in April for the habitat assessment volunteers. However, in the wake of COVID-19, the training program was redesigned to be a four-part webinar series led by a team of Audubon staff and land management experts. As it turns out, there were unexpected positives to the shift to an online volunteer training format. "The training was superb," notes Amanda Baker, a Lyme Forest Block volunteer. "Had it been in person, I would not have been able to attend as I have a very busy work and personal life schedule."
Another volunteer, Hetti Motoc, also remarks, "The concepts were presented in a user-friendly, bite-sized format. The staff gave us the tools to be successful in the field, and offered heaping helpings of gratitude, enthusiasm, and encouragement every step of the way! The timeline offered plenty of opportunities for studies, practice, and homework."
Teaching through webinars posed a challenge as hands-on, in-person learning is traditionally the best method for teaching outdoor features, such as tree, shrub, invasive plant, and bird identification. Another positive though, was that all the webinars were recorded and are now available online for the volunteers and others who want to know more about creating better habitat for birds and other wildlife to view. The training effort resulted in 21 committed, trained volunteers for the Lyme Forest Block Conservation Project.
Out in the Field
Six land trust and land conservation properties received full-scale bird habitat assessments, which were conducted by Audubon Connecticut's Corrie Folsom-O'Keefe and Ferrucci and Walicki LLC, Forester Eric Hansen in June. And onsite, educational walks, the final training for the volunteers, took place in late July-early August. Throughout the season and going forward, when any member of the project visits an assessment property, all are required to wear a mask, cap the number of visitors at a time, and follow social distancing spatial guidelines.
Thirteen additional landowners who live in or in close proximity to the chosen land trust properties requested forest bird habitat assessments this season. With their training complete, the volunteers were anxious to put their hard work into action and walk their assigned property with the landowner. These assessments began taking place in the first week of August. To date, over half of the assessments are complete, and the others are scheduled to be completed by mid-September.
Many of the properties experienced storm damage from Hurricane Isaias in early August, and the volunteers were able to share with the landowners how fallen trees/branches, leaves, and woody material on the ground can actually be a good thing for birds. As long as it does not create a hazard for people, dead or dying trees are beneficial in the landscape as they are used by many forest nesting birds that next in snags or cavities in trees. Also, ground-nesting species like the Ovenbird will build their nest under a brush pile for protective cover.
In the Final Stretch
All the landowner participants will receive their property assessment reports in the fall. Each report will contain a description of the property including current conditions that are beneficial to birds, a list of bird species the property is likely to support, and recommendations for how the property can be further enhanced for birds and other wildlife. As the season winds up, the Lyme Forest Block Conservation Project continues to monitor COVID-19 infection rates to adjust the plan for the remaining property walks and trainings. Both the Forester and Landowner training sessions are planned for this fall.
"While we had to make adjustments, overall I'm really happy with the work that we have been able to do in the Lyme Forest Block in 2020," says Folsom-O'Keefe. "A huge thank you to our partners, volunteers, and the landowners who are receiving assessments for their flexibility!"
For more about the Lyme Forest Block Conservation project, visit the web page at ct.audubon.org/lyme-forest-block-conservation-project.
How you can help, right now
Get Involved
There are so many great ways you can get involved with Audubon Connecticut and make a difference for both the wildlife and the people who call Connecticut home.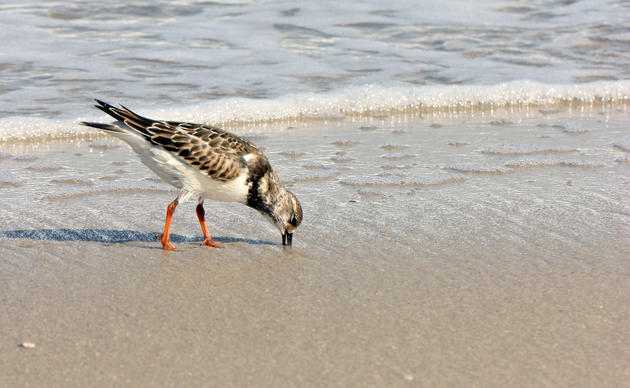 Visit Our Centers
Connect with our nature centers in Greenwich, Sharon, and Southbury. Each unique center offers trails, educational resources, conservation opportunities, and more.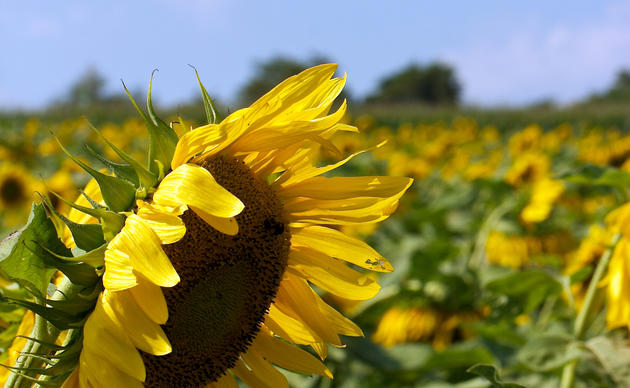 Support Us
Through land stewardship, science, education, and advocacy, Audubon Connecticut works across the state to preserve habitat and protect bird species that are of state, national, and global concern.