At Milford Point in Milford, and Long Beach in Stratford, Audubon Connecticut will conduct a three month study to determine whether they can decrease human disturbance to help vulnerable birds.
Stratford, Connecticut – As birds like the federally endangered Piping Plover nest and raise chicks on beaches across the Long Island Sound, a coalition of leaders in bird conservation are testing the theory that everyday beachgoers can save birds' lives. At Milford Point (with the support of the Connecticut Audubon Society) and Long Beach, Audubon Connecticut is conducting a three-month study to see if beach-nesting birds can raise more chicks when given space to nest and rest.
Every May through August, vulnerable Piping Plovers, American Oystercatchers, and Least Terns raise chicks on our beaches and offshore islands—chicks that weigh less than a single scoop of ice cream. During high tide, when the water is close to their fenced-off nesting areas, these birds have very few places to go. When people and pets (usually dogs) get too close, adult birds often fly off in fear. This leaves their chicks vulnerable to starvation, fatally high temperatures, predators, and even accidental death under foot or paw.
"During a mid or low tide, shorebirds feed and rest at the water's edge, so walking in the wet sand is best to give them space," said Elizabeth Amendola, coastal program coordinator for Audubon Connecticut and project lead. "For the next three months at Milford Point and Long Beach, beachgoers will see helpful signs explaining where to walk to protect beach-nesting birds. There will also be tabling events at each site throughout the month, where staff will be happy to update visitors on how our birds are doing. Audubon will document all local efforts, and at the end of the study–and the nesting season–determine which tactics made a tangible impact."
An important note: Dogs are not permitted at Long Beach during the nesting season. For the protection of wildlife at Connecticut Audubon's Milford Point Coastal Center and bird sanctuary, dogs are not allowed at any time.
"Milford Point is one of the most important areas in the state for nesting Piping Plovers and migrating shorebirds such as Semipalmated Sandpipers. We're hopeful that this project will raise awareness among visitors and lead to better protection for those and other birds," said Patrick Comins, executive director of the Connecticut Audubon Society.
"The Town of Stratford is thrilled to be one of two sites selected to participate in this important project. Threatened birds like the Piping Plover depend on Long Beach to survive – last year, there were just 60 nesting pairs of this species in our state. We urge all beachgoers to keep a safe distance from beach-nesting birds by checking the tides, and timing your visit to low tide when there is more space for everyone. If you see birds nesting on dry sand, especially those in roped-off areas, stick to walking in the wet sand. As a community, we can make an incredible difference in the lives of these small creatures by taking these simple steps," said Kelly Kerrigan, environmental conservation superintendent for the Town of Stratford.
In a widespread study published in Conservation Biology, Audubon's Science team found that stewardship and management is essential to helping many coastal birds thrive. The findings demonstrate a clear need to expand stewardship programs that reduce the impacts of human disturbance on coastal birds.
Beachgoers around the state can watch for these signs to know when a bird is being disturbed:
Did the bird fly away when you approached it?
Did the bird stop feeding and start walking away or look at you on alert?
Did the bird call out or act like it was injured to draw you away from its young?
If you notice any of these behaviors, try practicing these tips to help make our beaches safe for shorebirds and their chicks:
Check the tides, and try to time your visit to low tide when there is more space for everyone on the beach.
Let birds tend to their nests and babies in the safety of the dry sand by walking in the wet sand.
Stay away from roped off areas where shorebirds are raising their young.
If pets are permitted on the beach, keep them on leash at all times and away from protected nesting areas. Dogs are not permitted at Milford Point or Long Beach during the nesting season.
Pay attention to beach closures, which are in place to protect vulnerable shorebird populations
Want to learn more about how you can help protect shorebirds? Visit https://sos.atlanticflywayshorebirds.org/.
Partners in this study include: Audubon Connecticut and New York, Virginia Tech, Manomet, the US Fish and Wildlife Service, and the Atlantic Flyway Shorebird Initiative.
Media Contact: Sharon Bruce, sharon.bruce@audubon.org
How you can help, right now
Get Involved
There are so many great ways you can get involved with Audubon Connecticut and make a difference for both the wildlife and the people who call Connecticut home.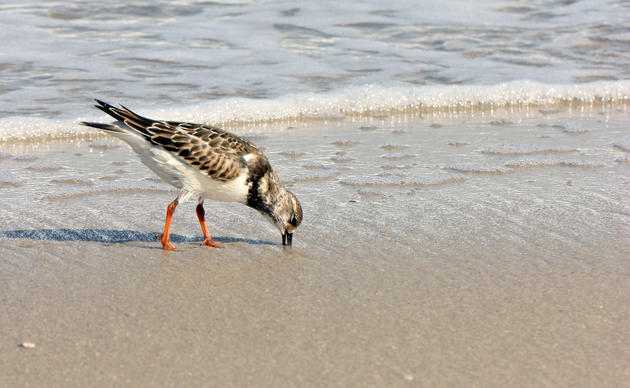 Visit Our Centers
Connect with our nature centers in Greenwich, Sharon, and Southbury. Each unique center offers trails, educational resources, conservation opportunities, and more.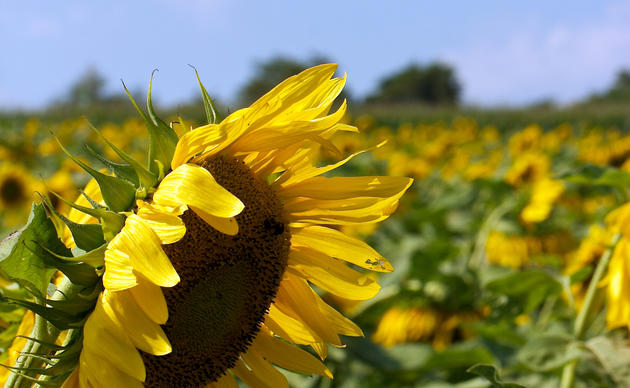 Support Us
Through land stewardship, science, education, and advocacy, Audubon Connecticut works across the state to preserve habitat and protect bird species that are of state, national, and global concern.