Held at the Greenwich Audubon Center each spring, the Environmental Leadership Awards Benefit honors teachers, business leaders, biologists, photographers, and overall visionaries who have demonstrated exceptional leadership and commitment to protecting birds and the places they need.
From spearheading community planting projects to writing books about biodiversity, they have passed along their admiration and wonder for the outdoors to their friends, family, and local communities.
We are honored to have celebrated the following award winners:
2022 - The O'Brien Family,

Environmental Leadership Award

The O'Brien family legacy begins with Donal and Katie O'Brien. As former board chair for Audubon Connecticut and current Board Director, Katie held an integral role in launching Connecticut's coastal resilience work and the restoration of local salt marshes. For more than three decades and counting, Katie has hosted an annual "Birdathon" that has brought endless happiness to friends of birds and Audubon.

Donal served in leadership roles in numerous organizations, including 25 years on the Board of the National Audubon Society, 15 of them as Chairman. In this role he was largely responsible for introducing a globally significant conservation initiative to the Western hemisphere: the Important Bird Area program.

Donal and Katie's children, Connan, Kit, Don, and Carrie, all maintain a sense of environmental ethics and personal responsibility for ensuring we protect birds, other wildlife, and the places we all need. Connan has followed in Katie's footsteps and today serves as Chair of Audubon Connecticut's Board of Directors; Don is deeply rooted to the Wildlife Refuge Association and served as Chairman; Kit was past President of the Darien Audubon Society and is a volunteer bird bander to this day; Carrie helped protect the Nantucket coasts with the Trustees of Reservation.
2022 - Doreen Abubakar, Lifetime Achievement Award
The founder of CPEN (Community Place-Making Engagement Network), Doreen Abubakar combines her passion for native plant gardening with community development and youth empowerment in powerful ways. She recently spearheaded a project with Menunkatuck Audubon Society, creating "learning corridor" in an empty lot in the Newhallville neighborhood of New Haven, a section known as "the mudhole." This area has transformed into a vibrant community space, including a block-long native plant pollinator garden, a water fountain, exercise bars, and more. Always connecting nature and the health of individuals and communities, she plans to create an education center on the site for young people, who will learn about entrepreneurship and business.
2021 - Joseph H. Ellis,

Environmental Leadership Award

The longest-serving member of Audubon's National Board of Directors, Joe Ellis is deeply passionate about protecting birds at a hemispheric scale. Joe was the spark behind—and provided the seed funding to launch—Audubon's Migratory Bird Initiative. Partnering with other researchers and institutions, Audubon launched https://explorer.audubon.org, the first-ever platform that congregates data for North America's migratory birds—mapping where they go, the key threats they face there, the most impactful areas for future investment, and how the public can help its backyard birds.
2021 - Sue Baker, Lifetime Achievement Award
A lifelong educator and conservation advocate, Susie Baker was a marine biology and oceanography teacher at Greenwich High School for more than 25 years. She's inspired generations of students to care about protecting the natural world by connecting them directly to it. She is a co-founder of the Greenwich Point Conservancy and a member of Senator Chris Murphy's Long Island Sound Task Force, among many others.
2019 - Thomas E. Lovejoy, PhD

, Environmental Leadership Award

Thomas E. Lovejoy is a world-renowned conservation biologist who coined the term "biological diversity" during his nearly five decades of work in the tropical rainforests of the Brazilian Amazon. He is further credited with founding the field of climate change biology, including the publication of three co-edited books and his production of the first projection of global extinctions for the Global 2000 Report to the President.

Dr. Lovejoy is currently University Professor in the Department of Environmental Science and Policy at George Mason University and Scientific Director of the GMU Institute for a Sustainable Earth, as well as Senior Fellow at the United Nations Foundation and Explorer at Large for the National Geographic Society. Previously, he served as President and Biodiversity Chair at the Heinz Center for Science, Economics and the Environment, and on the science and environmental councils in the Reagan, Bush, and Clinton administrations. Dr. Lovejoy holds B.S. and Ph.D. degrees in Biology from Yale University.
2019 - Camille Broderick, Lifetime Achievement Award
For nearly eighteen years, Camille has brought her passion for environmental education to Audubon, volunteering as a Teacher Naturalist at the Audubon Center in Greenwich, serving on the center's Board of Directors and chairing its Education Committee. In 2003, Camille received Audubon's Charles H. Callison Award, the organization's highest volunteer honor.
An active volunteer with the Boy Scouts of America, Camille developed the Nature Education Center at the Seton Scout Reservation and serves as Cubmaster for Cubscout Pack 9. She is a past PTA President for the Greenwich High School PTA, member of the Greenwich Alliance for Education Advisory Board, and Vice President of the Greenwich Land Trust.
An outdoor enthusiast since childhood, Camille earned her B.A. in Biology from William and Mary. After working in immunology at the SUNY Downstate Medical Center, she earned a degree in horticulture while living in London with her husband Craig and their two sons, Sean and Mark.
2018 - B. Holt Thrasher, Environmental Leadership Award
B. Holt Thrasher has been an active conservationist and nature enthusiast for more than 25 years. He currently serves as Trustee and Treasurer of the National Marine Sanctuaries Foundation, supporting the 640,000 square miles of national marine sanctuaries managed by NOAA (National Oceanic & Atmospheric Administration). Holt is Chairman Emeritus of the National Audubon Society.
In 2001, he was a founding member and Chair of the Board of Audubon Connecticut. He joined Audubon's National Board five years later and was named Chair in 2008. His leadership played a critical role in advancing Audubon's legislative, educational, and conservation operations; guiding it to re-establish its science-based mission to conserve birds and their habitats; and strengthening Audubon's place as one of the nation's foremost environmental organizations.
2018 - Ted Gilman, Lifetime Achievement Award
Ted Gilman has served as an Environmental Education Specialist and Naturalist at the Audubon Center in Greenwich since 1977. Ted first worked for Audubon at the Audubon Camp in Maine as a summer Bird Life Instructor (1974-76) and has returned to teach in the Ornithology, Family Camp, and Educator Sharing programs there many times since. From 1977 to 2000, Ted served as the Director and then instructor in the Audubon Ecology Workshop summer camp for teachers at the Audubon Center in Greenwich.
Ted enjoys sharing his love of the natural world with people of all ages. His work at the Center has included leading school groups, bird walks, and public natural history programs; training and coordinating Teacher Naturalist teaching volunteers; providing workshops for New York City school teachers and answering a wide array of natural history questions from students, home-owners, teachers, and the press.
2017 - Gina McCarthy, Environmental Leadership Award
Gina McCarthy is a national environmental leader who served most recently as the 13th Administrator of the U.S. Environmental Protection Agency. As Administrator, she played a major role in the negotiation of a global agreement on climate protection and enhanced the agency's programs across a wide range of environmental and human health concerns.
From 2004 to 2009, Gina served as Commissioner of the Connecticut Department of Environmental Protection, during which time she led important a through the establishment of Connecticut's "No Child Left Inside" program. Previously, she served as a senior agency official working on clean air issues for former Massachusetts Governor Mitt Romney.
2017 - Melissa Groo, Lifetime Achievement Award
Melissa Groo is a wildlife photographer, writer, and conservationist with a passion for educating people about the marvels of the natural world. She believes that photography can be both fine art and a powerful vehicle for storytelling, and considers herself a "wildlife biographer" as much as a wildlife photographer. It is her hope that her images will help raise awareness about not only the extrinsic beauty of animals, but also their intrinsic worth.
Melissa is a contributing editor to Audubon magazine and the columnist on wildlife photography for Outdoor Photographer magazine. She is a consultant and writer on issues of ethics in photography and is Chair of the North American Nature Photography Association's Ethics Committee. She created Audubon's Guide for Ethical Bird Photography with Kenn Kaufman, and she's advised National Wildlife Magazine and NANPA, as well as the National Audubon Society, on guidelines for ethical photography. She is also a judge for the National Audubon Society and the BigPicture Natural World photo contests.
2017 - Lesley and Bill King of Back 40 Farm Group, Corporate Environmental Leadership Award
Lesley and Bill King of Back 40 Farm Group have been together since high school but never envisioned owning a farm or a restaurant. After long careers on Wall Street, they threw themselves wholeheartedly into the organic food movement and the local food scene, beginning with the development of an organic farm in Washington, Connecticut called the Back 40 Farm and moving quickly to the co-founding of the Old Greenwich Farmer's Market.
Their mutual commitment to chemical-free food for their families and their community, along with a whole lot of entrepreneurial spirit, helped carve the way for the Back 40 Farm Group, which now co-owns the Back 40 Kitchen on Greenwich Avenue, Mill Street Bar & Table in Byram, and a country store called the Back 40 Mercantile in Old Greenwich. Bill serves on the board of both the Stone Barns Center for Food & Agriculture and the Greenwich Land Trust. Bill and Lesley are strong supporters of the local and organic food movement and have a passion for the health of our environment.
2016 -
The Gregory Family

, Environmental Leadership Award

The Gregory Family has created a rich history of conservation, initially influenced by W. Grant Gregory, Sr. and carried on by the entire family based on a passion for wildlife, habitat protection, and the experiences derived from a life that involves nature. Through their individual and collective work with organizations including the National Forest Foundation, Arbor Day Foundation, Wyoming Wildlife Foundation, Greenwich Garden Club, and North American Bluebird Society, as well as their leadership in founding the conservation-forward Glen Arbor Club and the WYLD business leadership program, each member of the Gregory family has made incredible contributions to the health of our environment, and above all, proven that our lives are ever-enriched by a connection to nature.
2016 - Melissa Spear, Lifetime Achievement Award
Melissa Spear is the Executive Director of Common Ground, a New Haven center for environmental learning and leadership whose mission is to cultivate an environmental ethos in urban young people and adults through direct contact with the natural world. Under Melissa's leadership, Common Ground was a founding partner in Audubon Connecticut's first-ever Urban Oasis—a program that is focused on both people and nature, building on strong research that urban green spaces improve health, create amazing learning opportunities for the city's students, clean our air and water, build community, and increase economic vitality.
2015 - Dan Esty, Lifetime Achievement Award
Dan Esty is the Hillhouse Professor at Yale University with
 primary appointments in both the Environment and Law Schools, and a secondary appointment at the Yale School of Management. He also serves as the Director of the Yale Center for Environmental Law and Policy and on the advisory board of the Center for Business and the Environment at Yale that he founded in 2007. Professor Esty is the author or editor of ten books and dozens
of articles on environmental protection, energy, and sustainability
—and their connections to policy, corporate strategy, 
competitiveness, trade, and economic success. His prizewinning volume, Green to Gold: How Smart Companies Use Environmental Strategy to Innovate, Create Value, and Build Competitive Advantage, has recently been named the top-selling "green business" book of the past decade. Known for his pathbreaking work at the business-energy/environment/sustainability interface, Professor Esty has provided strategy advice to companies, governments, international organizations, NGOs, and foundations around the world. From 2011 to early 2014, Professor Esty served as Commissioner of Connecticut's Department of Energy and Environmental Protection, where he earned a reputation for bringing fresh thinking to both energy and environmental policymaking, including such innovations as Connecticut's first-in-the-nation Green Bank and a "LEAN" restructuring of all of Connecticut's environmental programs to make the state's regulatory framework lighter, faster, and more efficient and effective.
2015 - JP Morgan Chase, Corporate Environmental Leadership Award
Increasing demand for the world's natural resources, urban migration, and other factors have combined to create environmental and social risks and opportunities for communities, governments, and other institutions globally. As one of the world's leading financial institutions, JPMorgan Chase uses its scale, resources, and expertise to help clients identify these risks and capitalize on sustainable business opportunities. The firm's Environmental and Social Policy Framework reflects how it integrates considerations of environmental and social risk into financing activity, along with its broader approach to key issues such as climate change, biodiversity, and human rights. Working alongside its clients and partners, JPMorgan Chase helps finance—and scale—sustainable solutions including Green Bonds, Renewable Energy and Clean Technology, Impact Investing and Conservation Finance. Building on its sustainability achievements to date, JPMorgan Chase continues to look for ways to maximize the impact of its business and philanthropic investments, not only because it's the right thing to do, but because the firm's long-term success depends on the vitality of the communities, companies, and customers it serves.
2014 - John W. Fitzpatrick, Ph.D., Lifetime Achievement Award
Dr. Fitzpatrick is the Louis Agassiz Fuertes Director of the Cornell Laboratory of Ornithology and professor in Ecology and Evolutionary Biology at Cornell University. John's career touches upon all the facets of bird conservation and education. He has served on national governing boards of The Nature Conservancy and the National Audubon Society. John is an expert of the Neotropical avifauna and has authored over 150 scientific papers. He has also discovered and described seven bird species new to science.
He is co-inventor of eBird, one of the world's largest and most rapidly growing citizen-science projects and an inspiration to thousands of new ornithologists starting their career at the Lab. As testament to this, several alumni of the lab who recently discovered a new bird species in Peru named the bird in John's honor. The team chose the scientific name Capito fitzpatricki for the new species.
2014 - George E. Pataki, Environmental Leadership Award
George E. Pataki served three terms as the 53rd Governor of New York from 1995-2006 and in the New York State Senate from 1993-1994. Governor George Pataki has been an avid birder and ardent conservationist for decades. During his tenure, he was a leader in establishing the Regional Greenhouse Gas Initiative (RGGI), was instrumental in helping New York City reduce pollution levels in the waterways, and was also the conveyor of the landmark New York City Watershed agreement. His creation of the New York State Bird Conservation Area Program (BCA) that was modeled on Audubon's Important Bird Areas program was also visionary. Under the Pataki administration's leadership, New York was the first state in the nation to enact such a program and designated 48 BCAs in the state that covered more than 50,000 acres. His administration also permanently protected over 1 million acres of important habitat in the state of New York.
2014 - Ken Salazar, Environmental Leadership Award
Ken Salazar served as the 50th U.S. Secretary of the Interior from 2009-2013 and as a U. S. Senator from Colorado from 2005-2009. As Secretary, he led the nation's conservation efforts, including the creation of 10 new National Parks and 10 new National Wildlife Refuges, and organized more than 100 other conservation and preservation projects across the nation. He also established the National Blueways System and made his department's first designation the Connecticut River and its watershed. Under Secretary Salazar's guidance, the Department of the Interior and the Fish & Wildlife Service launched the Conserving the Future vision, calling for the creation of the Urban Wildlife Refuge Initiative. In 2013, Audubon Connecticut became the lead partner in what is now known as the Urban Oases program in the New Haven Harbor Watershed project, which will create a network of wildlife-friendly habitat in municipal parks, schoolyards, vacant lots, and units of Stewart B. McKinney National Wildlife Refuge.
2013 - Eaddo Kiernan, Lifetime Achievement Award
Both Eaddo Kiernan's mother and father, Eaddo and Lawson Hayes, were avid outdoor enthusiasts and instilled in her a love of nature and the passion to protect it. Eaddo was central to the Audubon Greenwich Nature of Discovery Campaign that funded the construction of the Kimberlin Nature Education Center at Audubon Greenwich. She brought together the talents of community leaders to produce one of the most welcoming and original Audubon Centers. Equipped with this new building and increased staff, Audubon Greenwich has become a leading regional resource for environmental education. Eaddo's tireless efforts enabled Audubon to expand its outreach and motivated community to engage in the conservation and appreciation of nature. Eaddo's greatest gift has been to ensure that all the conservation organizations she participates in have strong educational programs to amplify their environmental mission. She has done this as a Board member at Audubon Greenwich, the New England Chapter of Trout Unlimited, and through helping to establish Stepping Stones, the children's science museum in Norwalk, Connecticut.
2013 - Joni Steele Kimberlin & Kevin Kimberlin, Environmental Leadership Award
Joni and Kevin Kimberlin received the Audubon Connecticut Environmental Leadership Award for their farsighted support of Audubon's education mission. They are firm believers in nature education and inspiring conservation action. Joni has long been a protector of our natural world. As a SCUBA divemaster, she was attuned to the state of our oceans, especially coastal marshlands and tidal areas. Her concern led to action. In the late 1980s, she worked with Audubon to develop the Healthy Lawn Challenge to reduce the use of pesticides and fertilizers that ultimately pollute Long Island Sound. In 2003, Joni and Kevin took their shared vision and love of conservation and dove head first into their work to establish the Kimberlin Nature Education Center as a national model. It currently hosts more than 6,000 students each year and has become a kindling force for intelligent conservation action since its establishment. Both Joni and Kevin are leaders fostering education and a healthy environment through their philanthropic and volunteer activities.
2012 - Jayni Chase, Environmental Leadership Award
Jayni Chase received the Audubon Connecticut 2012 Environmental Leadership Award for her many years of work to advance environmental education. In 1988, Jayni founded the Center for Environmental Education to provide K-12 teachers and students with the resources and materials necessary to build environmental education programs and lessons in their schools. Her outstanding work has led to wonderfully successful efforts to engage thousands of children and families in environmental education programming. She is also spearheading two green school initiatives: GREEN Community Schools and the Energy-Efficient Schools Initiative. Jayni credits her husband, Chevy, and daughters, Cydney, Caley, and Emily, with providing the force behind her dedication to environmental health, safety, and education.
2012 - Kathryn D. Wriston, Lifetime Achievement Award
Kathryn D. Wriston received the Audubon Connecticut Lifetime Achievement Award for her support and advocacy of the preservation of large forest tracts. Foremost of Mrs. Wriston's interests has been the care and upkeep of her beloved Deer Pond Farm, a 600-acre forest preserve in Sherman, Connecticut. The forests, fields, and ponds of Deer Pond Farm have long served as a place of respite for her and her late husband, Walter B. Wriston. Here they practiced conservation forestry for the benefit of birds and other wildlife that depend on that pristine habitat. Mrs. Wriston worked in her early years of her professional life as a practicing attorney with the New York law firm of Sherman & Sterling. Since then, she has concentrated more of her time serving on the boards of corporate and nonprofit organizations.
2011 - Lucy Rockefeller Waletzky, M.D., Environmental Leadership Award
Lucy Rockefeller Waletzky, M.D. has worked tirelessly for the environment, bird conservation, and human health.
Dr. Waletzky served on the Board of National Audubon Society where she initiated, funded, and developed the Audubon At Home program for the society. Later, she played a similar role at Audubon New York in the creation and ongoing support of their Audubon At Home program, and has been pivotal in initiating Audubon Connecticut's efforts. She is also a major contributor to Audubon Missouri and the Audubon Seabird program.
Dr. Waletzky serves as Chair of the New York State Council of Parks, Recreation, and Historic Preservation, and Chair of the Taconic Region Parks Commission, among other positions. Current Board memberships include Memorial Sloan-Kettering Cancer Center and Grassroots Environmental Education. She recently served on Governor Cuomo's transition committee for Energy and Environment. After she joined the successful efforts to stop pesticide spraying for the West Nile Virus in Westchester, Dr. Waletzky was appointed to the Westchester Pest Management Committee, which oversees the ban on the use of pesticides on all county properties. In the process, she created an annual No Pesticides Day. She has also added over 100 acres to the Rockefeller State Park Preserve. Dr. Waletzky received the Governor's Parks and Preservation Award in 2004 and The Friends of Westchester County Parks "Best Friend" Award in 2006. In 2009, she was one of the founders of the Alliance for New York State Parks, an organization devoted to developing public and private support for the 213 State Parks and Historic Sites.
A graduate of Wellesley College and Columbia College of Physicians and Surgeons, Dr. Waletzky co-founded the Medical Illness Counseling Center in Chevy Chase, Maryland where she practiced for 20 years. It was her background as a physician that led to her concern about the effects of pesticides and other toxins on the health of people, wildlife, and birds.
2009 - Christopher Shays, Environmental Leadership Award
During his 21 years in Congress, U.S. Representative Christopher Shays was always a consistent voice for the environment. While in Congress, he played a pivotal role in introducing and gaining passage of the Long Island Sound Stewardship Act that authorizes up to $25 million each year to protect and preserve areas along the Sound's shoreline with significant ecological, recreational, or educational value. In Greenwich, he was instrumental in securing the purchase and transfer of Calves Island, a 28.8-acre island located directly south of Byram Harbor, to the U.S. Fish and Wildlife Service for inclusion in the Stewart B. McKinney National Wildlife Refuge. Congressman Shays did not limit his environmental endeavors to Connecticut. He fought for the health of all U.S. residents by introducing the Clean Water Protection Act, sponsoring the Energy for Our Future Act, cosponsoring The Fresh Air Quality Act, the Clean Smokestacks Act, and the Climate Stewardship Act. Mr. Shays was also a champion for some of our nation's most fragile and significant natural areas such as the Arctic National Wildlife Refuge, Yellowstone National Park, and the Northern Rockies Ecosystem. Christopher Shays' record demonstrates an enduring commitment to protect and preserve not only Connecticut's natural resources, but also those of our nation.
2008 - David Ogilvy, Lifetime Conservation Achievement Award
A lifelong resident of Greenwich, David has devoted his life to many areas of public service. Throughout his life, he has played a critical role in supporting those issues and organizations that affect all Greenwich residents. He is, or has been, actively involved with the Greenwich Land Trust, Greenwich Tree Conservancy, The Historical Society of the Town of Greenwich, the Arch Street Teen Center, the Family Centers, and the Boys & Girls Club. David's key involvement was responsible for preserving two critically important open spaces in Greenwich, the Pomerance-Tuchman, and Treetops properties. Due to David's efforts to galvanize community support, the Pomerance-Tuchman property was permanently preserved so that it could be enjoyed by future generations. The Treetops acquisition preserved 110 acres of Mianus River Watershed lands while adding to the Mianus Greenway so that this unique and ecologically valuable habitat could be forever shared. David is also a recognized leader in the Greenwich business community. He founded David Ogilvy & Associates, a local real estate firm. He holds a B.A. from the University of Virginia.
2008 - Robert F. Schumann, Environmental Leadership Award
Robert Ford Schumann, a resident of Madison, Connecticut, served for many years on the Board of the National Audubon Society. His love for nature, along with a willingness to protect it, led to this award. His foundation supports many environmental organizations and causes. As a family member, and later as Chairman, he served on The Schumann Foundation, created by his parents in 1962. It is now known as the Schumann Center for Media and Democracy. In honor of his length of service, the Foundation established a chair at Wesleyan University known as the Robert Schumann Environmental Studies Program. Bob combined his knowledge of media with his love of nature by designing and setting up Audubon's film and television programs. Over the years, Bob has lent support to our Long Island Sound program, national policy work, and the programs of Connecticut, New York, and Florida's field operations. Currently, he serves on the Board of the Cornell Laboratory of Ornithology and on the Advisory board of Audubon New York. Bob received a B.A. degree from Connecticut's Wesleyan University and holds an honorary Ph.D. in Humane Letters.
2006 - Dan W. Lufkin, Environmental Leadership Award
Dan Lufkin has demonstrated an extraordinary commitment to conservation and devotion to environmental conservation in Connecticut and nationally. In 1970, he helped organize the first earth Day. In 1971, he became Connecticut's first Commissioner of the Department of Environmental Protection. Under his leadership, Connecticut became one of the first states to establish inland wetlands regulations and the first to create a private enterprise, Resource Recovery Authority. For more than 40 years, Dan has been deeply involved in the protection and restoration of the world's natural resources with a special focus on Connecticut's environment and the Long Island Sound. Dan is also renowned for his business accomplishments as a co-founder and Chairman of Donaldson, Lufkin, & Jenrette. He also co-founded Questor Partners Fund I and II. His record led the Wall Street Journal to name him among the most significant "100 Men in the World: People Who Influenced Our Daily Business." Dan's other interests range from government and philanthropy to cattle ranching and horsemanship.
2005 - Donal C. O'Brien, Jr., Environmental Leadership Award
Donal C. O'Brien served on the National Audubon Society's Board of Directors for more than 25 years, serving 15 of those as Chairman. Throughout his lifetime, he has demonstrated an extraordinary commitment to conservation and the Audubon mission. Under his leadership, Audubon has become one of the leading advocates for the Long Island Sound and its critical bird habitats.
Donal's commitment to the environment is unmatched. Donal has served on the Board of the Atlantic Salmon Federation, the Connecticut League of Conservation Voters, and is a member of The Waterfowl Research Foundation, American Bird Conservancy, and Jackson Hole Preserve, Inc. He is former Vice Chairman of the Board of The Nature Conservancy, former President of the International Council for Bird Preservation, Chairman Emeritus of the Quebec Labrador Foundation, and founding Chairman of the American Bird Conservancy.
2003 - Phoebe Milliken, Environmental Leadership Award
Phoebe Milliken has been for years a sound voice for land conservation and nature education. She has served on the Board of Directors of the National Audubon Society. She has helped to shape a generation of conservationists by teaching field biology to hundreds of young students during her tenure as a volunteer Teacher Naturalist at the Audubon Center in Greenwich.
How you can help, right now
Get Involved
There are so many great ways you can get involved with Audubon Connecticut and make a difference for both the wildlife and the people who call Connecticut home.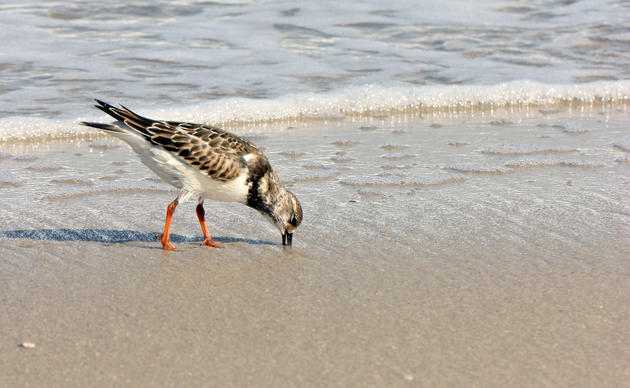 Visit Our Centers
Connect with our nature centers in Greenwich, Sharon, and Southbury. Each unique center offers trails, educational resources, conservation opportunities, and more.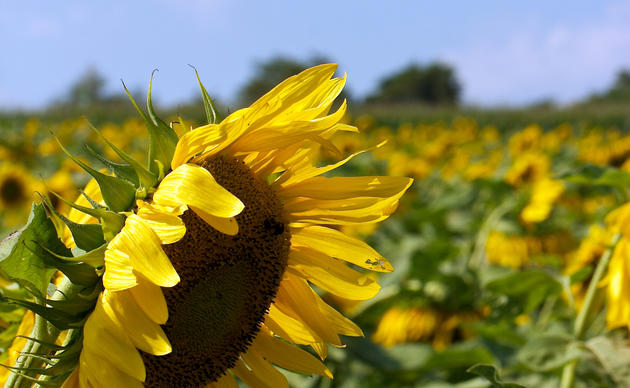 Support Us
Through land stewardship, science, education, and advocacy, Audubon Connecticut works across the state to preserve habitat and protect bird species that are of state, national, and global concern.