Reduce Pesticides
Steps on reducing and eliminating pesticide use.
Of the over 80,000 pesticides used today, most have never been tested for safety or efficacy. 1
76 million lbs. of pesticides are used by American homeowners annually. 2
On a per acre basis, American homeowners use 10 times more pesticides than what is used on U.S. farms. 3
Children are especially vulnerable to pesticides
Children ages 6-11 have significantly higher levels of pesticides in their bodies than any other age group, youth or adult. 4
Children are exposed to enormous amounts of pesticides via multiple routes; most exposure occurs in homes, gardens and schools.
Like children, pets are particularly vulnerable to pesticide poisoning via lawns, baits set out for "pest" species, and toxic flea treatments.
Dogs whose owners use 2, 4-D on lawns are twice as likely to die of cancer. 5
67 million birds killed by pesticides annually 6
Pesticides used by homeowners kill 7 million birds annually
2,4-D and diazinon, two common lawn-care pesticides are toxic to birds, while others kill the plants relied upon by insects, which in turn can reduce the available food supply for insect eating birds.
Health Effects of Pesticides
One hundred percent of Americans tested have traces of pesticides in their body tissue. 7
Links have been found between pesticide exposure in children and:
Attention-Deficit/Hyperactivity Disorder
Childhood Brain Cancer
Developmental Delays
Autism Spectrum Disorders
Endocrine Disruptions
Birth Defects
Because children and pets have smaller body sizes, a tendency to play and roll on the ground, and frequently put in their mouths things that they find, they have a greater risk of exposure to applied pesticides do than adult humans.
In 2005 Connecticut became the first state to ban synthetic weed killers around schools (grades K-8) and daycare centers (Public Act 05-252).
Additional Resources
Connecticut Department of Environmental Protection has crucial information on the use and regulation of pesticides in Connecticut and the state's pesticide management program.
Environment and Human Health, Inc. Located in North Haven this non profit organization works to protect human health from environmental harms.
Pesticide Action Network North America has information on the health effects of pesticides on children, adults, and pets.
Beyond Pesticides provides information on the health risks of commonly used pesticides.
Natural Resources Defense Council (NRDC) has information on ways to keep your family and pets safe.
Northwest Center for Alternatives to Pesticides (NCAP) offers downloadable fact sheets to guide your efforts in reducing pesticide use in your home and other information concerning pesticide use.
Earth Easy has information on natural lawn care and suggested products.
The Grassroots Healthy Lawn Program has a listing of organic landcare specialists specific to New York and Connecticut.
Mt. Sinai Children's Environmental Health Center is dedicated to researching the harmful effects of toxins found in the environment on children.
References:
Pesticide Action Network North America www.panna.org
Reigart, J. Routt, MD and James R. Roberts, MD, MPH. (2001). "Pesticides in Children" Pediatric Clinics of North America. 48.5
Pesticide Action Network, North America (PANNA.org)
Schafer, K.S. et al. (2004). "Chemical Trespass, Pesticides in Our Bodies and Corporate Responsibility" Pesticide Action Network North America.
Hayes, H. et al. (1991). "Case Control Study of Canine Malignant Lymphoma: Positive Association with Dog Owners' Use of 2, 4-D Acid Herbicides," Journal of the National Cancer Institute, 83.17 1226.
U.S. Fish & Wildlife Service, Audubon, March-April 2007, p. 88.
Second National Report on Human Exposure to Environmental Chemicals, U.S. Center for Disease Control, January 2003. 100% of Americans have traces of pesticides in their body tissue.
How you can help, right now
Get Involved
There are so many great ways you can get involved with Audubon Connecticut and make a difference for both the wildlife and the people who call Connecticut home.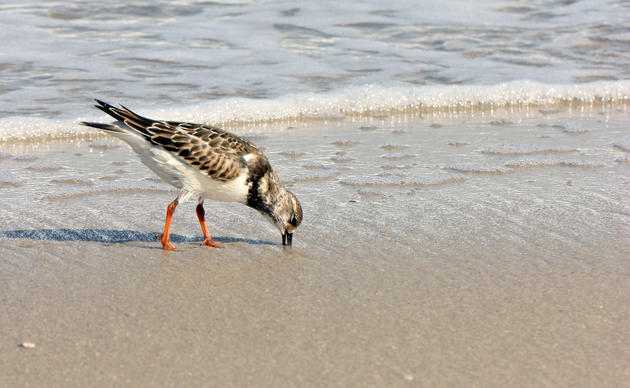 Visit Our Centers
Connect with our nature centers in Greenwich, Sharon, and Southbury. Each unique center offers trails, educational resources, conservation opportunities, and more.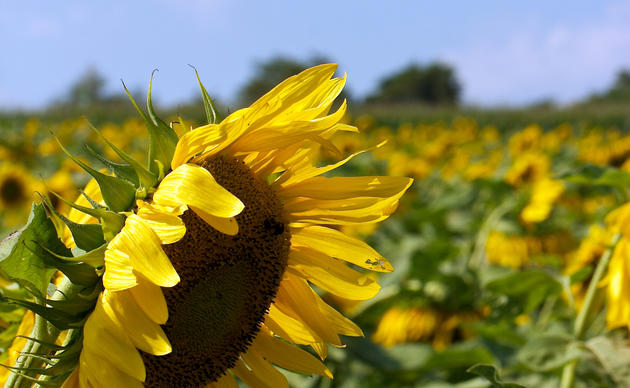 Support Us
Through land stewardship, science, education, and advocacy, Audubon Connecticut works across the state to preserve habitat and protect bird species that are of state, national, and global concern.