Status: State-level Important Bird Area (IBA)
Ownership: National Park Service (Appalachian Trail), Connecticut Dept. of Energy & Environmental Protection (Macedonia Brook State Park), Audubon Connecticut (Audubon Sharon), Pond Mountain Trust, Kent Land Trust, Sharon Land Trust, Weantinoge Heritage Land Trust, Marvelwood School, and many private landowners.
Site Description: The Macedonia Forest Block Important Bird Area (22,500 acres), named one of the last great places in Connecticut by The Nature Conservancy, includes Macedonia Brook State Park, Audubon Sharon, The Stanley Works Coop and Skiff Mountain Coop Wildlife Management Areas, and parcels owned by Pond Mountain Trust, Kent Land Trust, Sharon Land Trust, the Weantinoge Heritage Land Trust, and the National Park Service. This IBA contains a key riparian corridor along the Housatonic River that is situated within a much larger undeveloped landscape that is primarily forested habitat.
Macedonia Brook State Park (1,822 acres) includes the Macedonia Ridge Trail (a Blue Trail), which crosses Cobble Mountain and several other peaks, offering outstanding views of the Catskills and Taconics; numerous springs and streams add to the pleasure of hiking.
Audubon Sharon covers 758 acres and is situated at roughly the northwest corner of the IBA. The Center's grounds consist of arid hilltops, two ponds, a marsh, a large mix of coniferous and deciduous woodlands, and 11 miles of trails and woodland roads.
Goals for the nearly 800-acre Pond Mountain Natural Area include protecting nature and biodiversity, improving habitat for wildlife, and providing recreational opportunities (hiking). Pond Mountain Trust has received funding from the NRCS (Natural Resources Conservation Service) to remove invasive species from the area east of the pond.
The Kent Land Trust is a local community land trust based in the foothills of Northwest Connecticut, along the Appalachian Trail and the Housatonic River, and within a landscape of wildlife corridors, green valleys, and watersheds supporting diverse species. Kent Land Trust's 245-acre Skiff Mountain South Preserve is a hidden gem on top of Skiff Mountain in Kent, Connecticut. The parcel is bordered by Marvelwood School to the north, and avian populations have been studied (via the Monitoring Avian Productivity and Survivorship [MAPS] protocol) on the property annually, starting in 2001 by Marvelwood School students and faculty.
The Sharon Land Trust is an advocacy group dedicated to preserving the rural heritage of Sharon, Connecticut. Their mission is to protect and preserve lands of special scenic, natural, environmental, recreational, historical, or agricultural value to the rural atmosphere of the town of Sharon. The land trust owns or has a conservation easement on a number of parcels within the IBA, including the 197-acre Skiff Mountain North.
Weantinoge Heritage Land Trust is the largest land trust in Connecticut, protecting more than 9,000 acres in 18 communities throughout Northwest Connecticut. Their mission is to protect and restore the region's natural areas, fish and wildlife, and working farmland. The Land Trust's Delacorte, Wildwoods, and Corwin Preserves (a total of 440 acres) are within the IBA, along 100 acres of land held in conservation easements.
The National Park service owns land along the Appalachian Trail along the east side of the IBA.
IBA Criteria Met
Site important to species of global concern: Both Cerulean Warbler and Wood Thrush occur in the Macedonia Block. Wood Thrush are found throughout. Cerulean Warbler are frequently reported along River Road and Schaighticoke Road in Kent, have recently been banded at MAPS stations run by Laurie Doss near Marvelwood School, were observed in 2014 on Modley Road, and in 2012 in Macedonia Brook State Park and on Weantinoqe Heritage Land Trust property.
Site important to species of continental or regional concern: Birds detected during bird surveys in 2011 at Audubon Sharon and in 2012 along the Appalachian Trail, at Skiff Mountain North and South, at Macedonia Brook State Park, and on Pond Mountain Trust and Weantinoge Heritage Land Trust property yielded: 6 Hairy Woodpecker, 54 Eastern Wood-Pewee, 5 Least Flycatcher, 74 Veery, 44 Gray Catbird, 5 Black-throated Blue Warbler, 29 Black-and-white Warbler, 70 Ovenbird, 29 Chestnut-sided Warbler, 39 Scarlet Tanager, 13 Rose-breasted Grosbeak, 18 Eastern Towhee, and 6 Baltimore Oriole. Bobolinks nest in a field to the west of Marvelwood School along West Woods Road.
Site important to endangered or threatened species in Connecticut: There are three Purple Martin colonies within the vicinity of Marvelwood School. The Natural Diversity Database has record of Northern Parula, Alder Flycatcher, and American Kestrel in this focal area. One Broad-winged Hawk was captured and released at one of the Skiff Mountain bird banding stations, Peck Pond is used by Pied-billed Grebe during migration, and Bald Eagle can be found along the Housatonic River.
Site important for long-term research and/or monitoring projects that contribute substantially to ornithology, bird conservation, and/or education: Five MAPS stations are located in this focal area.
How you can help, right now
Get Involved
There are so many great ways you can get involved with Audubon Connecticut and make a difference for both the wildlife and the people who call Connecticut home.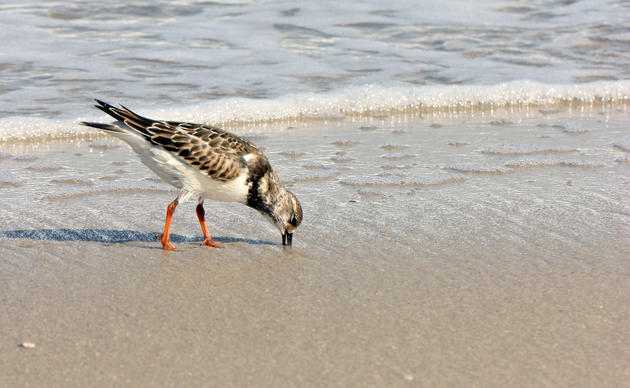 Visit Our Centers
Connect with our nature centers in Greenwich, Sharon, and Southbury. Each unique center offers trails, educational resources, conservation opportunities, and more.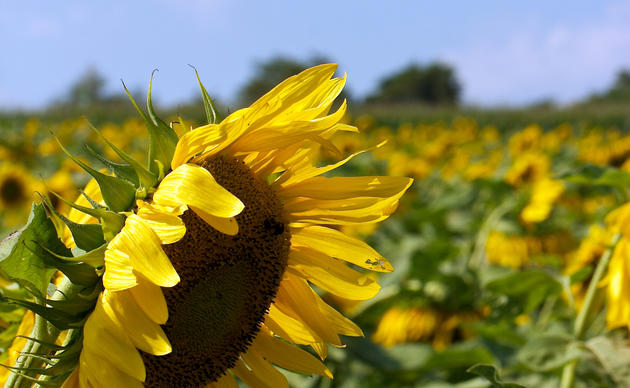 Support Us
Through land stewardship, science, education, and advocacy, Audubon Connecticut works across the state to preserve habitat and protect bird species that are of state, national, and global concern.