Important Bird Areas
Audubon and DEEP Work to Protect Imperiled Bird Species
Thanks to statewide efforts, the establishment of these five Important Bird Areas on state-owned and privately held lands will help safeguard critical habitat and jeopardized birds
On July 11, 2016, Connecticut's Department of Energy & Environmental Protection (DEEP) announced the establishment of five Important Bird Areas (IBAs) in the state—a step taken with Audubon Connecticut to enhance efforts to protect Connecticut's bird species.
At an event at the Audubon Miles Sanctuary, Sharon, Conn., DEEP Commissioner Robert Klee said, "We have long recognized the value of IBAs as a tool for conservation of imperiled bird species across Connecticut. Establishing these five sites with Audubon Connecticut and building public recognition of their value will help us preserve the habitats these sites provide and the bird species that depend on them."
The identification of these five sites was approved by a technical committee of Audubon Connecticut, and endorsed by DEEP's Important Bird Area Advisory Committee. Establishment of the sites is the result of a partnership between DEEP, Audubon Connecticut, other conservation NGO's, and private landowners who are working together to protect, restore, enhance, and increase awareness about these critical areas.
The goal of Audubon Connecticut's IBA program is to identify a network of key areas in the state that support sustainable populations of birds in greatest need of conservation. For official recognition as an IBA, the site must meet one or more of a set of standardized scientific criteria that were developed by a committee of bird experts from throughout the state. Once an area is identified as an IBA, Audubon Connecticut works with the landowner, other conservation partners, and the public to increase awareness about birds and the importance of the area to greatest conservation need species, improve habitat in the area, and find funding to support these efforts.
"Connecticut ranks sixth in the nation in terms of the number of individuals who care about and enjoy watching birds, so it's important to note that IBA status helps enhance habitat protection for species of global concern, such as the Cerulean Warbler, Saltmarsh Sparrow, and Wood Thrush," said Stewart J. Hudson, Executive Director of Audubon Connecticut. "We're grateful for DEEP's support and that of our other partners. Together we can protect these special habitats for birds, and people, for generations to come."
Identification of IBAs is an essential first step to protecting habitats crucial to birds in Connecticut. A second, vital step, is public recognition of these sites. Public recognition benefits IBAs by increasing landowner, local community, and visitor knowledge on the value of the site to birds. People may visit or live near an IBA and be unaware of its value to birds and other wildlife. But once engaged, they become familiar with the birds an IBA protects, make an effort to prevent disturbing the birds or their habitat, and may become active stewards.
The five landscape level IBAs—which include state-owned as well as privately held lands—being recognized include:
Mouth of the Connecticut River: This area is located in Old Lyme and Old Saybrook. It includes the Roger Tory Peterson Wildlife Management Area and the Ragged Rock Creek Wildlife Management Area.
Lyme Forest Block: This area includes lands in several towns within Middlesex and New London Counties. Among state lands in this IBA are: Devil's Hopyard State Park, Babcock Pond Wildlife Management Area, Zemko Pond Wildlife Management Area, Eightmile River Wildlife Management Area, Nehantic State Forest, Seldon Neck State Park, and Beckett Hill State Park.
Macedonia Forest Block: This area is located in Kent and Sharon. It includes Audubon Sharon and Macedonia Brook State Park.
Meshomasic Forest Block: This area covers lands in Hartford and Middlesex County, including Meshomasic State Forest and Gay City State Park.
Miles Wildlife Sanctuary and Housatonic State Forest Block: This area is located in Sharon and Lakeville, and includes Housatonic State Forest and the Audubon Miles Wildlife Sanctuary.
"Today we are recognizing specific sites as Important Bird Areas—sites that are part of a larger forested landscape that is important to birds," said Hudson. "Any landowners that are within the boundaries of these forested landscapes could also be eligible for the benefits of recognizing their property as part of the IBA Complex, including eligibility for IBA small matching grants or utilizing the IBA status as a way to bolster other grant applications."
To learn a more about the Audubon Connecticut IBA program and other IBAs, select here.
How you can help, right now
Get Involved
There are so many great ways you can get involved with Audubon Connecticut and make a difference for both the wildlife and the people who call Connecticut home.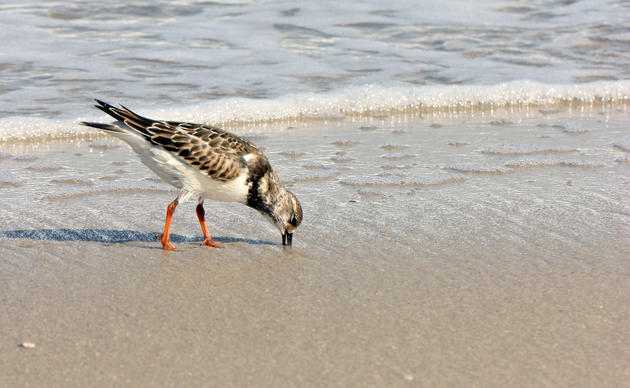 Visit Our Centers
Connect with our nature centers in Greenwich, Sharon, and Southbury. Each unique center offers trails, educational resources, conservation opportunities, and more.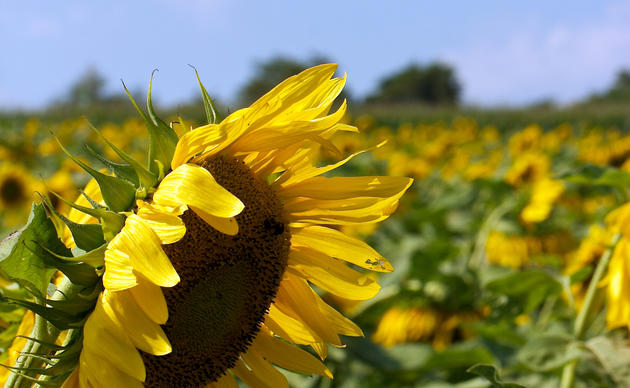 Support Us
Through land stewardship, science, education, and advocacy, Audubon Connecticut works across the state to preserve habitat and protect bird species that are of state, national, and global concern.