Here at Audubon our work flows with the seasons, meaning we focus on different birds—and the places they need—at different points of the year. Summer is filled with bird banding, habitat assessment and improvement projects, and good ol' educational bird walks with young campers and excited adults alike.
Meet the six summer birds taking up all our brain space today (they'll probably change tomorrow):
KVELL OVER AMERICAN KESTRELS
The American Kestrel is a small falcon with a great summer wardrobe involving spots, stripes, and multiple colors. At the Sharon Center, we're banding fledglings as part of population research and doing quick nest box checks to evaluate them for health issues. Learn more about the American Kestrel Nest Box Program here!
PROMOTE PRIVACY FOR PIPING PLOVERS
Among the species that are at greatest risk in our state is the Piping Plover, a small migratory shorebird that breeds on beaches from late March through August. This federally and state threatened bird lays 3‐4 eggs in a small, camouflaged depression in dry sand and cobble. The chicks grow quickly and are able to fly in only four weeks. Their level-10-cuteness draws crowds of admirers, which unfortunately puts them in a dangerous situation. We highly suggest you admire them from a distance. Better yet, join us and spread the message to #ShareTheShore!
TAKE PRIDE IN PILEATED WOODPECKERS
The proud and prominent Pileated Woodpecker is the largest woodpecker in America. Thanks to the reclamation of forest habitat from historical farmlands in New England, summers at the Audubon Center in Greenwich are filled with the distinctive drumroll of their chisel-like beaks as well as the monkey-esque sound of their calls. These special birds are often easy to spot as they search for food and defend their territory. The many trees of the Audubon Main Sanctuary in Greenwich provide ample opportunity for hikers to see these impressive woodpeckers.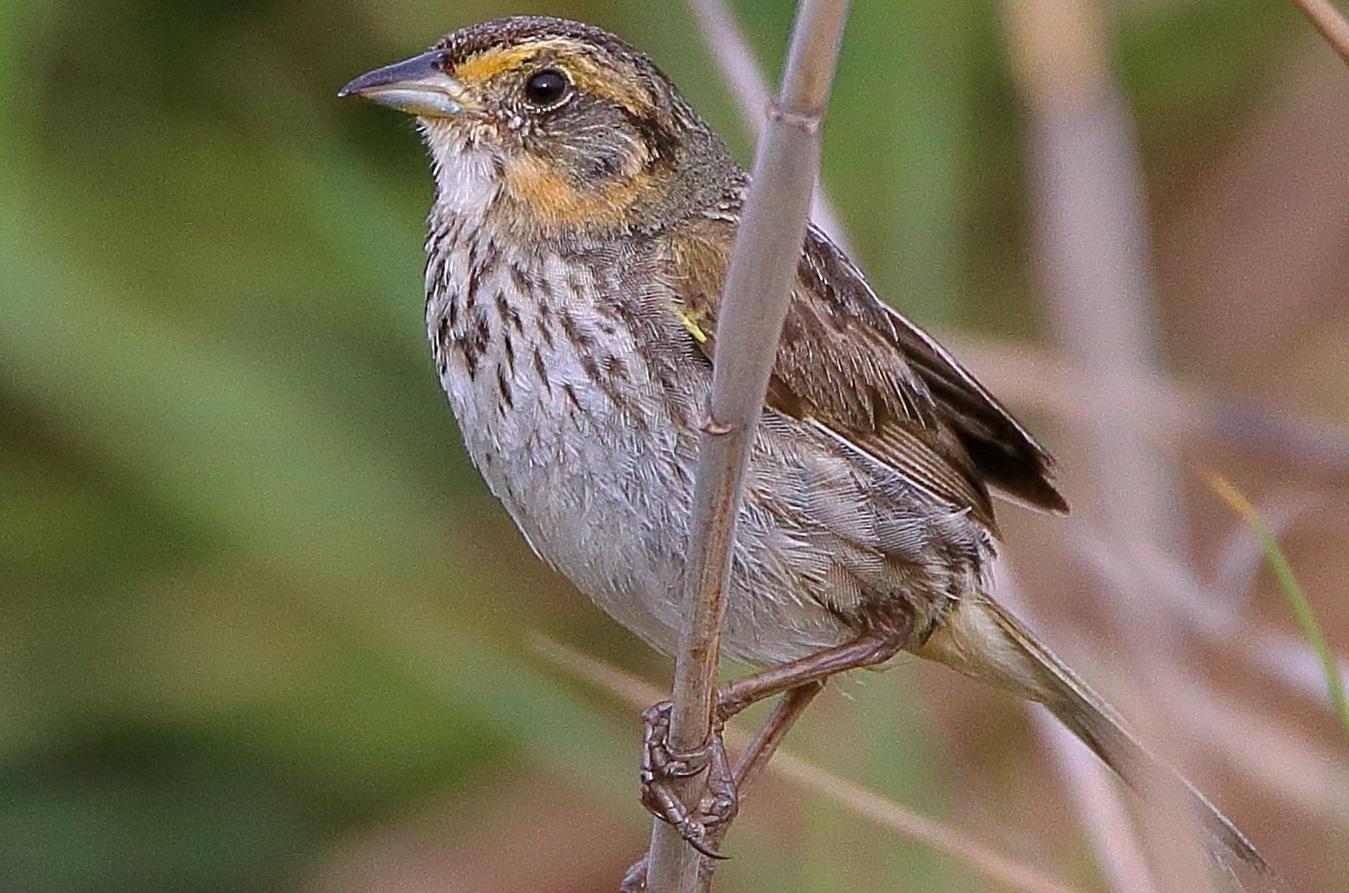 SING OUT FOR THE SALTMARSH SPARROW
Rising waters and shrinking habitat are causing Saltmarsh Sparrow populations to plummet. This species breeds on a thin sliver of coastline between Maine and Virginia, making the Long Island Sound region a key piece of the conservation puzzle. The living shoreline project at Stratford Point offers one great example of how we can increase resilience and slow the loss of current salt marsh for these beloved birds. Check it out here!
IMPRESS A NEW BIRDER WITH INDIGO BUNTINGS
Take a friend on a bird walk at Audubon Center Bent of the River and impress them by pointing out the beautiful Indigo Bunting. We're cutting and managing parts of the property to maintain early-successional fields, which are declining in Connecticut. In summer, these bluest of birds can be seen and heard atop the highest bushes and trees in our Cedar fields, staking out their territory and attracting mates.
GREET A GREAT CRESTED FLYCATCHER
Some of Connecticut's most magnificent birds are right in our backyard! Take the Great Crested Flycatcher: With its colorful breast and odd habit of adding pieces of shed snakeskin to its nest, this bird is a fun one to follow as it buzzes and whistles through the woods. Find it in urban areas like New Haven, where it spends the summer in East Rock Park! Other must-visit birding hotspots can be found here.