Audubon Connecticut supports programs that connect people to nature across the state. Through land stewardship, science, education, and advocacy, Audubon Connecticut preserves habitat and protects bird species and other wildlife that are of state, national, and global concern. Stratford Point, which is managed by Audubon Connecticut, is one of the best birding destinations in the state and provides 40 acres of habitat that is enjoyed by people, and wildlife.
This essential conservation work would not be possible without the help of local supporters and partners. Thanks to the past support of Two Roads Brewing Company and the Town of Stratford, Audubon Connecticut has been able to plant hundreds of trees, shrubs, and perennials that benefit birds, butterflies, and other wildlife at Stratford Point. Last month (October 2018), their generosity continued with gifts that will go towards maintaining the grounds and gardens of Stratford Point and creating educational signage about this Important Bird Area. Thank you Two Roads Brewing Company and the Town of Stratford for your amazing generosity and shared dedication to nature! Audubon and the people of Connecticut greatly appreciate your ongoing support.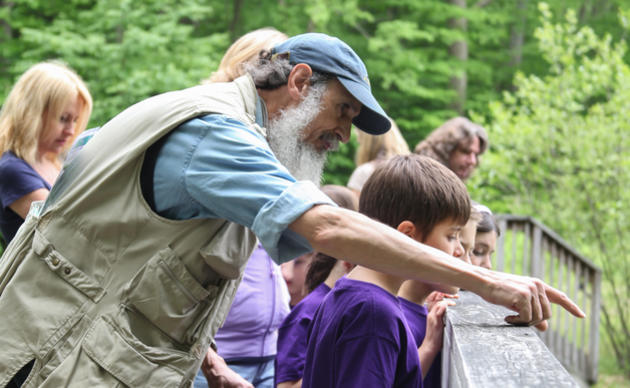 Give the Gift of Nature
At Audubon, we work to protect nature for the benefit of birds, other wildlife, and people—through education, science, stewardship, and advocacy. Your support makes this critical work possible!