Fully Supported
Kent Land Trust - $950 request, $2555 match for habitat improvements (approx. 40 acres) at Skiff Mountain South Preserve as per the Audubon Connecticut Forest Bird Habitat Assessment Report for the preserve. The Land Trust will plant native shrubs and reestablish native flowering perennials on the northeastern edge of the pond and remove trees to soften the field/forest edge in several places.
Connecticut Audubon Society - Coastal Center at Milford Point - $2,100 request, $2,100 match to employ an IBA Coastal Ranger to interact with visitors at the Center, explain the purpose of the IBA (Important Bird Area), and the need to protect threatened species breeding there. The Ranger will be present on weekends and will work with the Audubon Alliance for Coastal Waterbirds to monitor Piping Plovers, Least Terns, and oystercatchers nesting on the spit.
Town of Westbrook Conservation Commission - $956 request, $5,250 match to employ a college student to serve as a wildlife security guard at Salt Island, a nesting site for American Oystercatcher, and build public understanding, appreciation, and stewardship for Salt, Menunkatesuck, and Duck Island.
Marvelwood School - $505 request, $755 match for habitat improvements (2-3 acres) at Skiff Mountain South Preserve as per the Audubon Connecticut Forest Bird Habitat Assessment Report for the preserve. Students from the Honors Environmental Science Class will remove invasives and replace them with native plants along the south-eastern side of the pond, add two wood duck boxes to the pond, and create and mount a habitat enhancement project trail sign.
Litchfield Hills Greenprint Collaborative - $900 request, 3,970 match to bring together nine Land Trusts operating within IBAs in Northwest Connecticut to 1) share best practices/management plans that enhance habitat for birds, 2) develop strategies for promoting IBAs in the Greenprint region, including developing signage, website, social media, and other materials consistent with the IBA program, and 3) write recommendations for future actions that can be pursued by Greenprint members working in partnership with Audubon Connecticut.
East Haddam Land Trust - $690 request, $690 match to heighten awareness of forest birds and related conservation needs in part of the Lyme Forest Block IBA via signs, brochures, and events.
Naromi Land Trust - $960 request, $960 match to increase awareness about Wimisink Marsh IBA through development and installation of five signs, a preserve sign with IBA logo, by leading three walks, and through the use of social media.
Mattabeseck Audubon Society - $1,000 request, $1,750 match to create and display new signs at MAS's Helen Carlson WidlLife Sanctuary that will increase ease of locating the sanctuary by general public, foster stakeholdership and expand public involvement, increase awareness of natural processes taking places at the site, and decrease the amount of vandalism.
Audubon Center at the Bent of the River - $406.39 request, $642.96 match to transplant shrubs from the nursery to the cedar fields to replace autumn olives that are in the process of being removed and purchase new shrubs for the native plant nursery.
Connecticut Butterfly Association and Friend of Lighthouse Point Park - $250 request, $3,165 match. This is an ongoing project that improves the habitat at Light House Point Park IBA for birds and butterflies. The bird and butterfly garden supports the public outreach component of this important IBA.
City of New Haven - $500 request, $9,852 match. The requested funds will be used to purchase bird seed for the established Bird Feeding Stations at Lighthouse Point Park IBA, East Rock Park Trowbridge Environmental Center, and East Shore Park, an Urban Oases demonstration site and part of the New Haven Harbor Urban Refuge Partnership. Matching funds include support for the annual Migration Festival.
Partially Supported
New Haven Land Trust - $1,500 request, $1,500 match to coordinate at least five educational programs or volunteer work days focused on improving the ecosystem and highlighting the importance of the Quinnipiac Meadows Preserve as habitat for birds and other wildlife. Awarded $1,000 in funding toward this project.
Aton Forest, Inc. - $1,680 request, $1,680 match to hire two field technicians to conduct breeding bird surveys and territory mapping in shrubby fields, increasing understand about bird abundance and distribution at Aton Forest. Awarded $1,180 in funding toward this project.
Gilles Carter, filmmaker - $2,500 request, $5,500 match to creation and promote a video and website about East Rock Park and the Mill River. The video will be available to Audubon for use and will also be offered to local New Haven Schools along with a teaching plan, YNH Hospital, local retirement communities, CPTV, etc. The video has high potential to increase awareness about the value of East Rock Park to birds. Awarded $2,000 in funding toward this project.
How you can help, right now
Get Involved
There are so many great ways you can get involved with Audubon Connecticut and make a difference for both the wildlife and the people who call Connecticut home.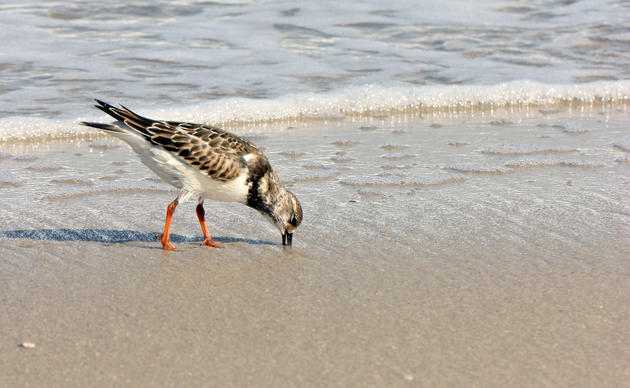 Visit Our Centers
Connect with our nature centers in Greenwich, Sharon, and Southbury. Each unique center offers trails, educational resources, conservation opportunities, and more.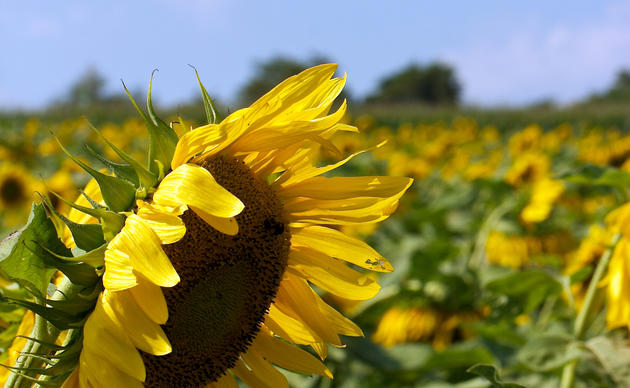 Support Us
Through land stewardship, science, education, and advocacy, Audubon Connecticut works across the state to preserve habitat and protect bird species that are of state, national, and global concern.