Important Bird Areas
Great Meadows
East Hartford, Wethersfield, Glastonbury, and Rocky Hill (Hartford County)
Status: State-level Important Bird Area (IBA)
Ownership: The land ownership patterns in the Great Meadows reflect the ancient ownership of narrow strips often including river access. Modern ownership and use reflects not only the parcels "preserved" by the Great Meadows Conservation Trust, Town governments, and The Nature Conservancy, but also the hunting groups from each respective town (Glastonbury Sportsmen Association, Wethersfield Game Club, and Rocky Hill Fish and Game Club) and, of course, the large agricultural interests. In addition, Goodwin College owns sizable holdings in East Hartford north of Route 3/Putnam Bridge and in Wethersfield including most of Crow Point.
Site Description: South of Hartford, the Connecticut River winds through approximately 5,000 acres of open land, the Great Meadows of Wethersfield, East Harford, Rocky Hill, and Glastonbury. This floodplain contains rich farmland and a variety of habitat for wildlife. It is an oasis of green in the urban sprawl of Greater Hartford.
Cultivated since prehistoric times, the farmland within Great Meadows, with its plentiful water supply, is some of the most valued in the world. The area also includes nearly 2,000 acres of floodplain forest, "key habitats of greatest conservation need" identified in the Connecticut's WildLife Action Plan. Much of Great Meadows is just 4 to 5 feet above the normal river level. During annual spring floods, when river water is generally 10 to 15 feet higher than the normal, the area is mostly underwater. The mosaic of habitats and crops contributes to the great diversity of birds, as does the location along the CT River, which creates temporary large pools and puddles that hold substantial numbers of waterfowl for much of the spring, and provide excellent shorebird habitat as they slowly drain and dry up.
Note to visitors: As much of Great Meadows is privately owned, please respect private property and stick to roads while birdwatching in the area. A great way to explore Great Meadows is via the Great Meadows Conservation Trust's Brisk Winter Walks (see programs webpage). Also before visiting, check hunting season dates. It is advisable to wear brightly-colored clothing, a fluorescent orange vest and/or hat is recommended, during hunting season.
IBA Criteria Met
Site important to species of global concern: While the number of Buff-breasted Sandpiper that use the agricultural fields of Rocky Hill Meadows as stopover habitat during fall migration is not large (range 1- 6 birds annually), this may be the most regularly used site in the state for the species.
Site important to species of continental or regional concern: American Black Ducks use the location in good numbers in late winter – spring (max. 225 birds). Bobolink may nest at Rocky Hill Meadows and are seen across Great Meadows (max. 250 birds) during spring and fall migration.
Site important to endangered or threatened species in Connecticut: A number of state-listed species can be found at Great Meadows. Hundreds of Horned Lark and Savannah Sparrow can be seen during migration and in winter. There are two active Bald Eagle nests within Great Meadows and Peregrine Falcon nesting in Hartford frequently use the northern sections of the meadows for hunting. Northern Harrier, a grassland associated raptor, use the meadows in winter.
Site where significant numbers of birds concentrate for breeding, during migration, or in winter: The Connecticut River watershed is a major migration corridor. The lower portion of the watershed (CT and MA) receives higher use by migrants, with this use concentrated in habitats along the Connecticut River main stem. Situated on the Connecticut River, the forested habitats, wetlands, and open fields of Great Meadows provide very important stopover habitat for waterfowl, landbirds, and shorebirds.
Site that contains rare or unique habitat within the state/region or an exceptional representative of a natural habitat, and that hold important species or species assemblages largely restricted to a distinctive habitat type: Large portions of Keeney Cove, Wethersfield Meadows, Rocky Hill Meadows, and Glastonbury Meadows have been identified by the Department of Energy and Environmental Protection as floodplain forest, one of the key habitats of greatest conservation need in Connecticut's WildLife Action Plan.
How you can help, right now
Get Involved
There are so many great ways you can get involved with Audubon Connecticut and make a difference for both the wildlife and the people who call Connecticut home.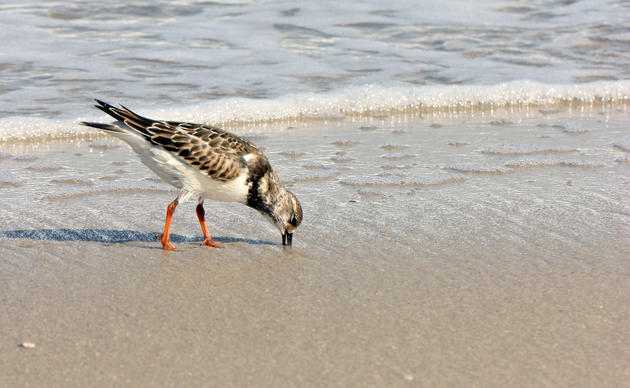 Visit Our Centers
Connect with our nature centers in Greenwich, Sharon, and Southbury. Each unique center offers trails, educational resources, conservation opportunities, and more.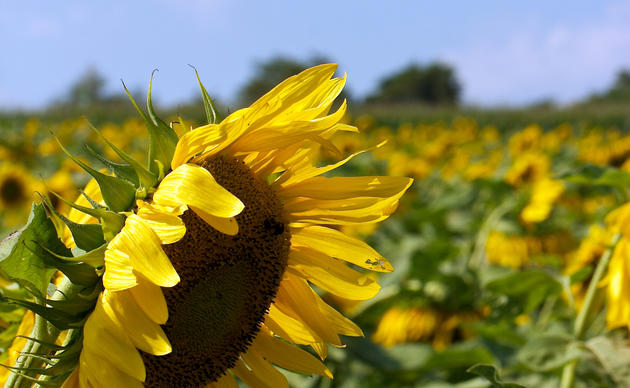 Support Us
Through land stewardship, science, education, and advocacy, Audubon Connecticut works across the state to preserve habitat and protect bird species that are of state, national, and global concern.