Woodbury (Litchfield County)
Status: Globally Important IBA
Ownership: Regional School District 14, Towns of Woodbury and Bethlehem
Location: 41° 32' 55.0" N, 73° 12' 35.0" W
Habitats:
Brick chimneys of educational facilities and with the surrounding residential neighborhood and open space (woodlands, agricultural fields, two small ponds) within 1 kilometer of the schools.
Land Use:
Primary—Developed
Secondary—Turf and grass, deciduous forest, and agricultural lands
Threats:
Potential—Renovations to the buildings which would render them unsuitable as roosting sites. Adoption of a more aggressive pest management policy that included the use of stronger pesticides that might impact insect populations beneficial to Chimney Swifts.
Site Description: Mitchell Elementary School is located at 14 School Street, in Woodbury, approximately 250 meters from Woodbury Middle School located at 67 Washington Avenue. The land cover within a kilometer of the schools includes a suburban neighborhood, two small ponds, agricultural fields, a cemetery, and an area of deciduous forest.
IBA Criteria Met:
1) Site Important to Species of Global Concern: The chimneys of both schools are used by Chimney Swifts, a species identified as near-threatened by the International Union for the Conservation of Nature. The juxtaposition of the schools, woodlands, fields, and ponds (foraging habitat) make this area particularly important for the species.
Mitchell Elementary School Chimney Swift Data
2011 – An average of 126 birds per night were observed using the chimneys between 5/22/11 – 7/11/11, with more than 200 birds reported on 5/16/11 and 7/4/11.

2012 – An average of 136 birds per night used the chimneys from 5/6/12 – 7/4/12, with more than 200 bird reported on 5/9/12, 6/5/12 and more than 250 bird reported from 5/21-5/22/12.

2013 – More than 150 birds per night used the chimney from 5/20/13-6/25/13, more than 250 birds per night were reported from 5/20/13-5/27/13.
Woodbury Middle School Chimney Swift Data
Swifts were first observed using the chimney on 8/9/13.

In late summer (fall migration), more than 250 birds roosted in the chimney each night from 8/16/13 – 9/10/13; more than 500 birds were reported on 8/23/13, 8/28/13, 8/30/13, and from 9/1/13-9/4/13.
6) Site Important for Long-term Research and/or Monitoring Projects that Contribute Substantially to Ornithology, Bird Conservation, and/or Education: The CT Dept. of Energy & Environmental Protection, Wildlife Division monitors these chimneys.
Additional Bird Information: Chimney Swifts use the chimneys at Mitchell Elementary School and Woodbury Middle School as evening roosts. The chimneys are across the street from each other and are monitored by the CT DEEP with the help of volunteers. The Mitchell Elementary School chimney has been monitored since 2011 and hosts 100 or more non-breeding swifts during the summer. Swifts were first observed using the Middle School Chimney on August 9, 2013. In the fall of 2013, it served as a major fall migration roost with close to 800 birds observed on one occasion.
Existing Conservation Measures: The CT DEEP has contacted Mitchell School and maintenance staff about this important resource and plans to place a sign in front of the school indicating its importance as a roosting site.
Regional School District 14 currently had an Integrated Pest Management (IPM) policy. IPM utilizes all available pest control methods such as sanitation, structural maintenance, and exclusion, maintaining proper soil pH, fertility, and moisture, trapping and/or biological controls along with the judicious use of pesticides to maintain pest populations at or below an acceptable level. Pesticides may be applied if a pest population has been identified through periodic monitoring, and the alternative methods of control have not been effective. The least toxic pesticide would be used first.
Sources of Information:
How you can help, right now
Get Involved
There are so many great ways you can get involved with Audubon Connecticut and make a difference for both the wildlife and the people who call Connecticut home.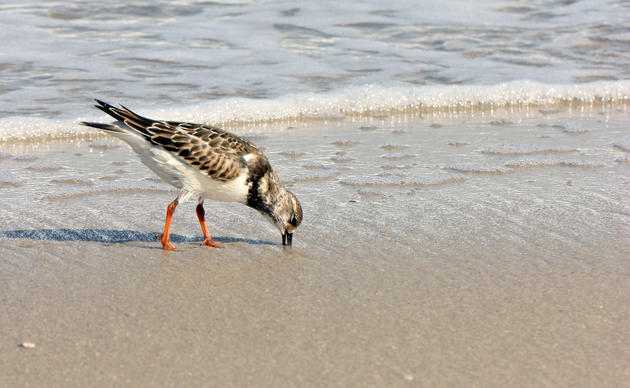 Visit Our Centers
Connect with our nature centers in Greenwich, Sharon, and Southbury. Each unique center offers trails, educational resources, conservation opportunities, and more.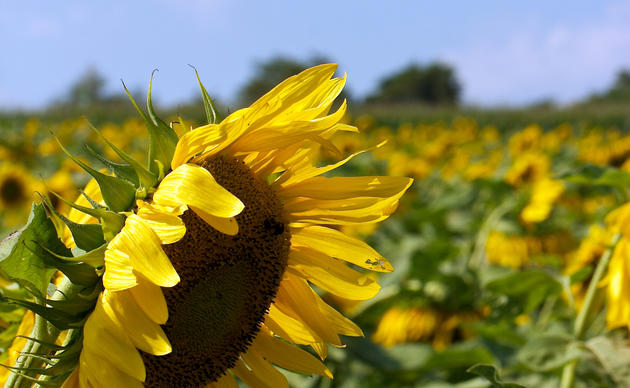 Support Us
Through land stewardship, science, education, and advocacy, Audubon Connecticut works across the state to preserve habitat and protect bird species that are of state, national, and global concern.