New Haven (New Haven County)
Status: State Level IBA
Ownership: City of New Haven
Size: West River Memorial Park 200 acres; Edgewood Park 120 acres
Location: 41° 18' 43.0" N, 72° 57' 16.0" W
Habitats:
Primary—Tidal wetland, open water, and deciduous forest
Secondary—Turf and grass, some forested wetland
Land Use:
Primary—Recreational activities, both active and passive
Threats:
Serious—Invasive plant species
Minor—Non-point source pollution
Potential—Overbrowsing by White-tailed Deer
Site Description: West River Memorial Park and Edgewood Park are located in New Haven, Connecticut along the West River. Both parks, along with West Rock Ridge State Park (1km to the North) and Beaver Pond Park (1.5km to the Northeast), belong to the West River Watershed, which empties into New Haven Harbor. The land that makes up Edgewood Park was acquired by the City in 1889; West River Memorial Park was established after World War I, in memory of the City's war dead. Both parks were designed by Frederick Law Olmstead Jr.
The landscape within 1km of the parks is largely developed with cemeteries to the east and west of West River Memorial Park. The Yale University Golf Course (180 acres) and Nature Preserve (330 acres), and the Regional Water Authority's Maltby Lakes Recreation Area (~250 acres) are located approximately 2km to the west.
Edgewood Park is one of the treasures of the City of New Haven and offers countless ways to enjoy nature and the outdoors, including: walking, jogging, bird-watching, cross-country skiing, tennis, relaxing by a pond, or skateboarding at Coogan Pavilion. West River Memorial Park was originally inspired by the Mall in Washington D.C. and hosts the Barnard Nature Center. The Nature Center features a state-of-the-art classroom, green roof, and park ranger office.
IBA Criteria Met:
1) Site Important to Species of Global Concern: Rusty Blackbirds, a species considered vulnerable by the International Union for the Conservation of Nature, overwinter in Edgewood Park.
Supporting data:
Winter 2006-07: 1/22 – 45 Rusty Blackbirds reported
Winter 2009-10: 12/19 – 73 birds reported, 12/20 – 65 birds reported, 1/6 – 60 birds reported, 1/7 – 32 birds reported, 2/3 – 70 birds reported, 3/1 – 40 birds reported
Winter of 2010-11: 11/9 – 25 birds reported, 12/4 – 40 birds reported
Winter of 2012-13: 12/12 – 80 birds reported, 12/14 – 120 birds reported
2) Site Important to Species of Continental or Regional Concern: Baltimore Oriole, Gray Catbird, and Willow Flycatcher likely nest in the parks. A number of songbirds on National Audubon Society and Partners in Flight watchlists pass through during spring and fall migration (Eastern Wood Pewee, Veery, Black-throated Blue Warbler, Black-and-White Warbler, Scarlet Tanager, Eastern Towhee, Purple Finch). Hairy Woodpecker can be found in the parks in the winter.
3) Site Important to Endangered or Threatened Species in Connecticut: The following state-listed species use the parks.
Numbers in the table are the most common number reported from 2004-2014. (year sighted)
E – Endangered, T – Threatened, SC – Special Concern.
4) Site Where Significant Numbers of Birds Concentrate for Breeding, During Migration, or in Winter: A stand of Phragmites australis north of Derby Avenue/Route 34 and west of Ella Grasso Boulevard is used as a roost throughout the year by American Robins, European Starlings, Common Grackle, Red-winged Blackbirds, and Rusty Blackbirds. In August, when hatch year birds are joining adults at the roost, roughly 10,000 birds enter the roost in the evening.
The parks are also important to migrating landbirds, during spring and fall migration. They are oases of habitat in an urban environment.
Additional Bird Information: The Lagoon at West River Memorial Park is used by a number of duck and geese species (Canada Goose, Gadwall, Mallard, American Black Duck, Ring-necked Duck, Hooded Merganser, and Common Merganser) as well as herons and egrets. Shorebirds can often be observed along the edges of the lagoon during spring and fall migration. 48 species have been reported to www.ebird.org for the Park. Marginal Drive, on the west side of the river, is more vegetated and as a result provides important stopover habitat for migrating songbirds (100 species, including 11 warbler species and 7 sparrow species have been observed; www.ebird.org). There are three osprey platforms with active nests in West River Memorial Park.
Edgewood Park offers habitat for songbirds during migration and wetland habitat. 104 species have been reported to www.ebird.org including, 4 vireo species, 5 flycatchers, and 9 warbler species.
Existing Conservation Measures: The Friends of Edgewood Park works with New Haven Parks and Trees staff to maintain the grounds of Edgewood Park.
Urban Oases demonstration sites were recently established at both parks to increase habitat available to migratory songbirds as part of the New Haven Harbor Urban Wildlife Refuge Partnership.
Sources of Information:
How you can help, right now
Get Involved
There are so many great ways you can get involved with Audubon Connecticut and make a difference for both the wildlife and the people who call Connecticut home.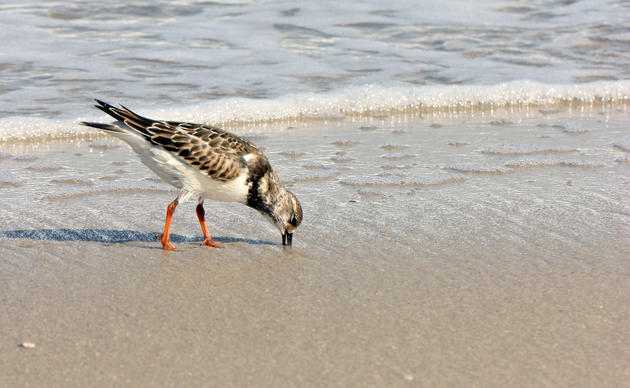 Visit Our Centers
Connect with our nature centers in Greenwich, Sharon, and Southbury. Each unique center offers trails, educational resources, conservation opportunities, and more.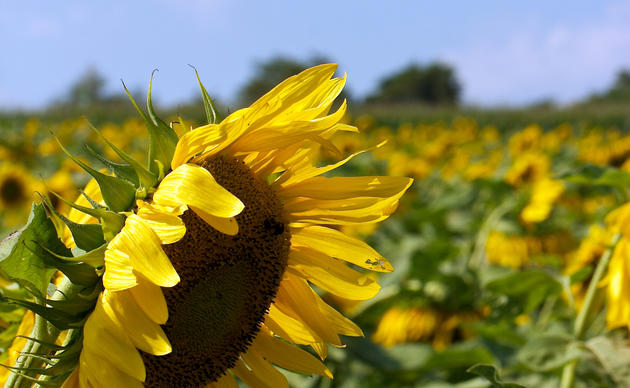 Support Us
Through land stewardship, science, education, and advocacy, Audubon Connecticut works across the state to preserve habitat and protect bird species that are of state, national, and global concern.