Weston, Redding (Fairfield County)
Status: Recognized IBA
Ownership: The Nature Conservancy
Nominator: Lise Hanners, The Nature Conservancy Connecticut Chapter, 860-344-0716, ext. 318
Additional Contacts: Steve Patton, Center Manager, Devil's Den Preserve, 203-226-4991
Size: 1750 Acres
Location: 41°15' N, 73° 23'W
Habitats:
Primary—Deciduous forest
Land Use:
Primary—Undeveloped, nature and wildlife conservation
Threats:
Serious—Encroachment by development
Minor—Cowbird parasitism, predators, deer population, invasive or non-native plants
Site Description: The Lucius Pond Ordway/Devil's Den Preserve is The Nature Conservancy's largest contiguous preserve in Connecticut, and is part of the largest tract of protected land in densely developed Fairfield County. It is a core area of an approximately 24 square-mile relatively unfragmented forest centered on the Saugatuck and Aspetuck Reservoirs. Located in the heart of Fairfield County, Connecticut's most populated corner, this forest is remarkable for its continuity, maturity, ecological integrity, and relative scarcity of harmful invasive plants and animals.
IBA Criteria: High Conservation Priority Species; Rare, Unique, or Representative Habitat; Exceptional Concentrations of Nesting Migratory Landbirds; and Long-term Research and/or Monitoring.
Birds: As part of the largest contiguous forest in Fairfield County, Devil's Den supports large populations of all of the forest interior nesting bird species including, but not limited to; Ruffed Grouse, Barred Owl, Hairy Woodpecker, Pileated Woodpecker, Eastern Wood-Pewee, Acadian Flycatcher, Great Crested Flycatcher, Yellow-throated Vireo, Blue-headed Vireo, Red-eyed Vireo, Veery, Hermit Thrush, Wood Thrush, Gray Catbird, Cerulean Warbler, Black-and-white Warbler, Worm-eating Warbler, Ovenbird, Louisiana Waterthrush, Hooded Warbler, Scarlet Tanager, Rose-breasted Grosbeak, and Baltimore Oriole. Of particular interest are the large numbers of Worm-eating Warblers and the important research that has been conducted on them. Early successional species of concern that nest at the preserve include: Yellow-billed Cuckoo, Eastern Towhee, Blue-winged Warbler, and Canada Warbler. There are also reports of nesting by state-listed raptors including Cooper's, Sharp-shinned, Red-shouldered, as well as uncommon nesting raptors such as Northern Goshawk and Broad-winged Hawk. Within the larger landscape, there is an area managed for grassland at Aspetuck Orchard in Easton.
Existing Conservation Measures: A deer management program was initiated in 2002 to attempt to reverse growing populations of deer. The State of Connecticut and the Connecticut Chapter of The Nature Conservancy recently completed the acquisition of 15,310 acres of lands from the Kelda company. The majority of these lands are located in the same forested landscape in which Devil's Den is situated. This, combined with the recent protection of the Trout Brook Valley property, will go a long way towards protecting the integrity of the forest interior habitat of the Devil's Den Preserve.
Non-avian resources: Some areas of the forest have been left undisturbed since the turn of the 20th century. The area receives moderate to heavy visitor usage of trails. Provides one of last habitats in Fairfield County for bobcat, mink, fox, a host of other forest species, as well as native brook trout.
State-listed Species:
Species

Breeding

Winter

Migration

Dates

Sharp-shinned Hawk, E

?

3

3

Cooper's Hawk, T

?

3

3

Red-shouldered Hawk, SC

3

3

3
How you can help, right now
Get Involved
There are so many great ways you can get involved with Audubon Connecticut and make a difference for both the wildlife and the people who call Connecticut home.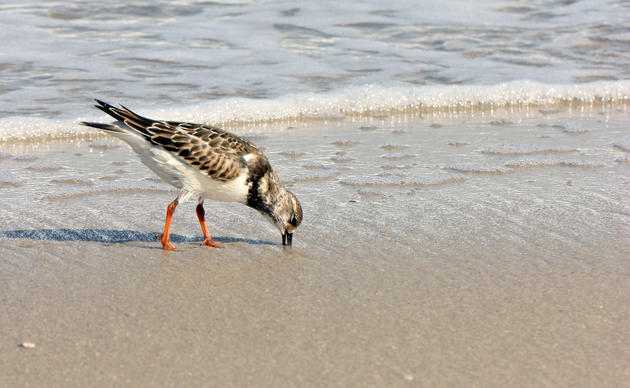 Visit Our Centers
Connect with our nature centers in Greenwich, Sharon, and Southbury. Each unique center offers trails, educational resources, conservation opportunities, and more.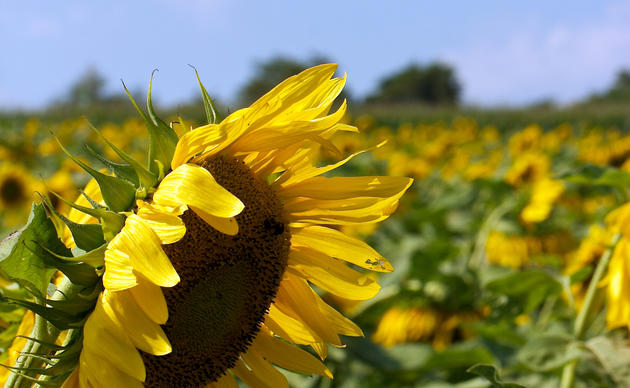 Support Us
Through land stewardship, science, education, and advocacy, Audubon Connecticut works across the state to preserve habitat and protect bird species that are of state, national, and global concern.