Windsor (Hartford County)
Status: Recognized IBA
Ownership: Town of Windsor
Nominator: Eric Davison, Town of Windsor
Size: 473 acres
Location: 41.53 N, 72.43 W
Habitats:
Primary—Deciduous forest, riparian or floodplain forest, field, grassland
Secondary—Shrub
Land Use:
Primary—Nature and wildlife conservation, other recreation or tourism
Secondary—Agriculture/Livestock, research
Threats:
Serious—Invasive or non-native plants, encroachment by development, habitat conversion (succession)
Minor—Cowbird parasitism, predators, disturbance to birds or habitat
Potential—Development (recreational)
Site Description: The park is owned and operated by the Town of Windsor, and is within the Department of Family & Leisure Services. The park is located along the Farmington River and consists of managed grasslands and shrubland, with much of the park in early successional habitat ranging from fields, wetland shrub, and forest. There are 12 miles of trails for hiking, skiing, and snowshoeing. There are several soccer fields at the park, but ample high-quality habitat remains. The land is municipally owned and extensively used by the residents of Windsor. There is little imminent danger of habitat destruction, development, pollution, and other such threats at Northwest Park. Invasive plants, like at most wildlife sites in Connecticut, are the top conservation threat at the park. Some work has been done to eliminate them, but more effort is needed. Succession is an ongoing issue and ongoing habitat management is necessary to maintain grassland and shrubland habitats. The property is significantly ringed with residential development; this is a dramatic change from how the park appeared a decade ago. Increasing demand for recreation areas within the town could threaten grassland habitat in the future. There is potential to create additional grassland habitat at the adjacent landfill, which is slated for closure and capping in the near future.
IBA Criteria: Connecticut Endangered and Threatened Species; High Conservation Priority Species; Rare, Unique, or Representative Habitat; Exceptional Concentrations of Migratory Landbirds; Single-species Concentrations; Sites Important for Long-term Research and/or Monitoring Projects that Contribute Substantially to Ornithology, Bird Conservation, and/or Education.
Birds: Over 130 species of birds have been recorded on the park's bird list. This is an important site in central Connecticut for birds that require early successional habitat, such as the Brown Thrasher, Prairie Warbler, Savannah Sparrow, Blue-Winged Warbler, and Eastern Towhee. Since many of Connecticut's fields are reverting to forest, these species are on the decline. State-listed species that call the park home are: Brown Thrasher, Grasshopper Sparrow, and American Kestrel. It is thought that a pair of Dickcissel and a pair of Blue Grosbeak attempted nesting here in 1996. What really sets Northwest Park apart from many other sites with early successional habitat is the ongoing habitat management (for habitats ranging from over 50 acres of warm season grassland, 22 acres of shrubland, with another 16 acres of old field habitat). This will ensure the continuance of these habitats for some time. Northwest Park is Connecticut's only known protected and managed nesting location for Grasshopper Sparrows. A partnership between the Town of Windsor and the USFWS has recently doubled the amount of warm season grassland habitat available for this species to approximately 51 acres. The site is also an important stopover for migrating sparrows and contains significant numbers of nesting Orchard Orioles and Indigo Buntings. The center has also carried out a long-term monitoring program with a bluebird box trail throughout the grounds.
Existing Conservation Measures: The Town manages the early successional habitats of the park to maintain shrubland and grassland habitat, making this location one of only a few sites where such management is taking place in the greater Hartford area. A restoration project was completed through a partnership between the Town of Windsor and the U.S. Fish and Wildlife Service that doubled the amount of warm season grasslands in the park.
Non-avian Resources: The Gordon S. Taylor Tobacco Museum is also located at the park. The museum and its archives provide a glimpse of the historical and cultural influence the tobacco industry once had when it dominated the Connecticut Valley. There is also a nature center and a well-developed environmental education program. The park has a small barn and a working farm on the property. There are also state listed plants on the grounds. A state listed Tiger Beetle species was found at the park.
State-listed Species:
Species

Breeding

Winter

Migration

Dates

Barn Owl, E

(?) present

Since '00

American Kestrel, T

√

√

Brown Thrasher, SC

√

√

Savannah Sparrow, SC

√

√

√

Grasshopper Sparrow, E

√

√
How you can help, right now
Get Involved
There are so many great ways you can get involved with Audubon Connecticut and make a difference for both the wildlife and the people who call Connecticut home.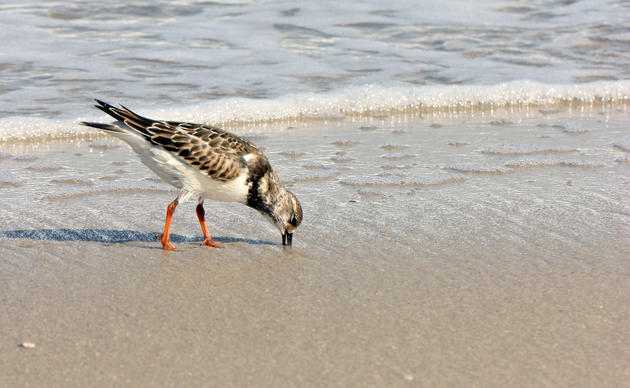 Visit Our Centers
Connect with our nature centers in Greenwich, Sharon, and Southbury. Each unique center offers trails, educational resources, conservation opportunities, and more.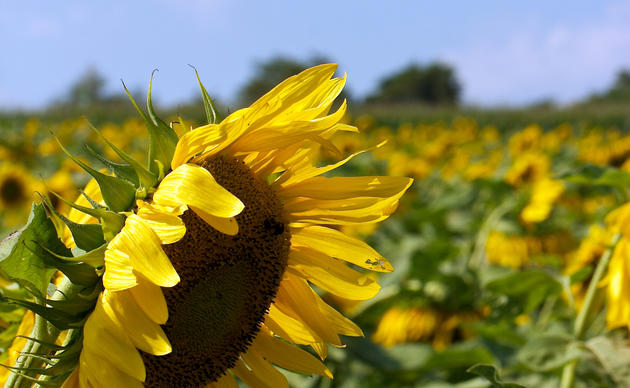 Support Us
Through land stewardship, science, education, and advocacy, Audubon Connecticut works across the state to preserve habitat and protect bird species that are of state, national, and global concern.