Milford, Stratford (New Haven County)
Status: Globally Important IBA
Ownership: U.S. Fish and Wildlife Service, State of Connecticut Department of Energy & Environmental Protection, Connecticut Audubon Society (lease agreement with State for barrier beach property on which nature center sits)
Nominator: Patrick Comins, Connecticut Audubon Society, U.S. Fish and Wildlife Service
Size: ~700 Acres + aquatic acreage
Location: 41° 10' N, 73° 6' W
Habitats:
Primary—Brackish tidal marsh
Secondary—Estuary, marine, barrier beach/dune, sandbars, river
Land Use:
Primary—Hunting/fishing, nature and wildlife conservation
Secondary—other recreation or tourism, suburban/residential, research, education
Threats:
Serious—Introduced animals (cats, Mute Swans), predators, pollution, habitat conversion (succession on barrier beach, invasive or non-native plants), disturbance to birds or habitat (by recreational beach-goers and domestic animals), hydrologic changes (rising sea level)
Minor—None
Potential—Development on adjacent land
Site Description: The Wheeler Marsh Wildlife Management Area is a ~615-acre Spartina alterniflora–dominated low marsh at the mouth of the Housatonic River. The area receives substantial use by waterfowl hunters and some use by rail hunters. Milford Point is an 8.5-acre barrier beach with two large state-owned sandbars that are generally not covered by mean high water. The smaller of the two is often covered by storm or spring tides and the larger sandbar has recently become contiguous with the mainland. The Connecticut Audubon Society has a nature education center located on the barrier beach, which is operated under a lease agreement with the State of Connecticut, and the Stewart B. McKinney National Wildlife Refuge owns the 8.5-acre point proper. The area has much potential for education and research, and has been the site of Manomet International Shorebird Surveys since 1998, and location of an ongoing migrant banding station.
IBA Criteria: Connecticut (and Federally) Threatened Species; High Conservation Priority Species; Rare, Unique, or Representative Habitat; 500+ Waterfowl (winter) 1000+ Waterfowl (staging); 100+ Terns; 500+ Shorebirds; 100+ Individual Staging/Feeding Wading Birds; Exceptional Concentrations of Migratory Landbirds; Single Species Concentrations; Long-term Research and/or Monitoring.
Birds: The marsh, sandbars, and barrier beach are some of the most important shorebird migratory stopover areas on Long Island Sound, providing foraging areas and resting areas for tens of thousands of shorebirds each year. Numbers of some species of migrating shorebirds (especially Semipalmated and Black-bellied Plovers) may elevate this area to the level of national or continental significance. The marsh, barrier beach, and sandbars provide nesting habitat for several species of regional and national concern. Two to ten pairs of Piping Plovers nest in the area annually. Common and Least Terns have nested in the area with up to 100 pairs of each species in recent years; it is an important tern staging area, including some Roseate Terns, with 1000+ terns recorded annually. Seaside and Salt Marsh Sharp-tailed Sparrows nest in the marsh. The marsh may also be a significant migratory stopover area for Saltmarsh and 'Acadian' Nelson's Sharp-tailed Sparrows. The area is an American Oystercatcher nesting area for 2-3 pairs. Species among 10-20,000 shorebirds recorded annually include small numbers of Red Knot, and significant (1000+/year) numbers of Black-bellied and Semipalmated Plovers. The marsh is a regionally important Clapper Rail and Willet nesting area. The marsh serves as an important waterfowl stopover and staging area, and a nesting area for American Black Duck and Gadwall. It is also one of Connecticut's most significant feeding areas for egrets and herons, and is particularly important to Black-crowned Night-Herons, which, however, can cause problems for other nesting bird species. The area is a Peregrine Falcon foraging area in migration/nesting season, Horned Lark nesting area, important heron/egret foraging area in nesting/post-nesting dispersal seasons, regionally important stopover/wintering area for Short-eared Owl, Northern Harrier, and American Bittern, Osprey nesting area, and significant migratory stopover. Barrier beach is one of Connecticut's primary 'Ipswich' Sparrow wintering and migratory stopover habitats. Milford Point is one of Connecticut's most-visited bird viewing areas.
Non-avian Resources: Wheeler Marsh and Milford Point are one of the healthiest remaining tidal marsh/barrier beach systems in Connecticut, and as such host several uncommon plant species. The area is popular for fishing and hunting, and the marsh is an important nursery for many species of fishes. There is a significant Diamondback Terrapin population. A significant number of Red Bats (special concern) are known to use the area during fall migration.
Existing Conservation Measures: Access to the USFWS property is limited to protect wildlife during the nesting season. The CT DEEP Wildlife Division, USFWS, and Connecticut Audubon Society use interns and volunteers to monitor nesting Piping Plovers and Least Terns.
State-listed Species:
Species

Breeding

Winter

Migration

Dates

American Bittern, E

?

1-2 pairs

√

Annual

Great Egret, T

Ave 10-20/day Feeding Max 46

-

√

Annual / 6/98

Snowy Egret, T

Ave 10-15/day

Max. 19 (greater

numbers are probable)

-

√

Annual / 6/99

Yellow-crowned Night-Heron, SC

Max 16

-

√

1998

Northern Harrier, E

May forage in Marsh coming from nearby Stratford Marsh.

3-4/winter

50-100 avg./

year (est)

Annual

Blue-winged Teal, T

Poss.

-

10/yr

Annual

Peregrine Falcons, E

Nearby pair hunts area

√

√

1997-2000

Piping Plover, T, Fed. T

5+ pairs

(4.8 average

1992-2002)

-

√

Annual From CT DEP data.

American Oystercatcher, SC

2-3 pairs

√

√

Annual

Willet, SC

√

-

10-15/day

Annual

Common Tern, SC

~100 pairs

-

1000+

Annual

Least Tern, T

50-100 pairs

-

√

Annual

Roseate Tern, E, Fed. E

-

-

<10/year

Annual

Short-eared Owl, T

-

1-2

√

Annual

Horned Lark, T

1 Pair

√

√

1999

'Ipswich' Sparrow, SC

-

2-3

√

Annual

Salt-Marsh Sharp-tailed Sparrow, SC

√

?

√ 50-100

Max/day

Annual

Seaside Sparrow, SC

√

-

√

Annual
*Higher numbers have been recorded in casual observations; data are from Manomet ISS and courtesy of Manomet, USFWS and Connecticut Audubon Society.
How you can help, right now
Get Involved
There are so many great ways you can get involved with Audubon Connecticut and make a difference for both the wildlife and the people who call Connecticut home.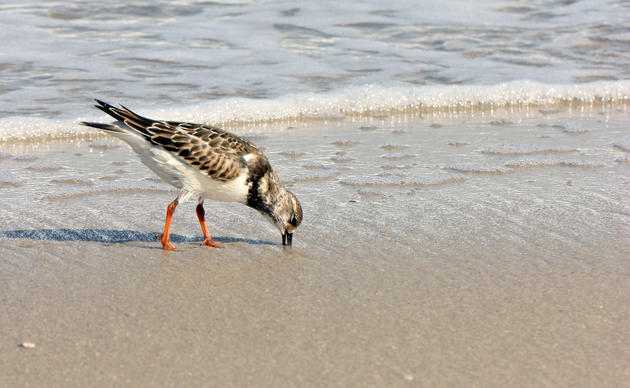 Visit Our Centers
Connect with our nature centers in Greenwich, Sharon, and Southbury. Each unique center offers trails, educational resources, conservation opportunities, and more.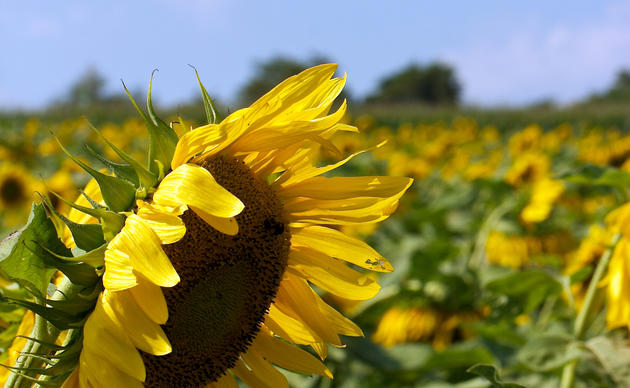 Support Us
Through land stewardship, science, education, and advocacy, Audubon Connecticut works across the state to preserve habitat and protect bird species that are of state, national, and global concern.