Madison, Clinton (New Haven County)
Status: Globally Important IBA
Ownership: State of Connecticut Department of Energy & Environmental Protection
Nominator: Charlie Rafford
Size: ~1000 Acres + additional aquatic acreage
Location: 41° 15' N, 72° 32' W
Habitats:
Primary—Brackish tidal marsh, large areas of mowed lawn
Secondary—deciduous forest, with fruit trees, scattered black pines, and cedars; marine, beach, and estuary habitats in and adjacent to park
Land Use:
Primary—Heavily used public recreation area and beach
Secondary—Nature and wildlife conservation, nature observation, fishing, environmental education
Threats:
Serious—Encroachment by development, invasive or non-native plants
Potential—Hydrologic changes (rising sea level), predators
Site Description: Hammonasset Beach State Park was created and the first land purchased in 1919. One of the last and most important additions was the purchase of 339 acres of Meigs' Point. The park borders Long Island Sound for about 10,000 feet and the Hammonasset River for about 5,000 feet. The habitat consists of approx. 600 acres of brackish tidal marsh; 300 acres of grass parking and camping areas and about 100 acres of young forest upland. The unique location of several of the upland areas within the marsh and grassland peninsula creates an effective migrant trap. The site is unusual (and especially valuable for education) in having an array of habitat types in close proximity to one another. Birding groups statewide use the park heavily, with virtually every birding organization, as well as many educational facilities, having one or more field trips to the site each year. School groups and many adult education birding classes visit the park, and the SCSU and UCONN Ornithology classes make several trips a year.
IBA Criteria: Connecticut (and Federally) Threatened Species; High Conservation Priority Species; Rare, Unique, or Representative Habitat; 100+ Individual Wading Birds (staging/feeding); Exceptional Concentrations of Migratory Landbirds; Single Species Concentrations; Long-term Research and/or Monitoring and Education.
Birds: The federally and state threatened Piping Plover nests on the river beach, along with the state threatened Least Tern, and special concern species American Oystercatcher. Several species of wading birds use the marsh as foraging habitat in the nesting and post-nesting dispersal seasons. The marsh provides important stopover/wintering habitat for Northern Harriers (2nd highest banding total in North America). Saltmarsh Sharp-tailed Sparrow nesting population may elevate the park to a globally Important Bird Area. Due to the park's coastal location, it provides important migratory stopover habitat for landbirds, shorebirds, and raptors. Wooded areas of park, including Willards Island, receive usage by migratory landbirds in both the spring and fall migration. There is also significant shorebird stopover habitat available, particularly for grassland species, including Killdeer, Black-bellied and American Golden Plover, and Pectoral, Buff-breasted, and Upland Sandpiper. The area has been the site of a raptor banding station for several years, due to the significant raptor usage of the park. Cedars, other evergreens, and shrub habitat offer significant roosting habitat for migrating owls such as Saw-whet, Barn and Long-eared. The park is a regionally important wintering/migration habitat for open country songbirds such as Snow Bunting and Horned Lark. The marsh is a regionally important wintering/migration area for American Bittern.
Non-avian Resources: The area is a popular site for recreation and offers an opportunity for environmental education at the Nature Center located at Meigs' Point. The marshes contain the native plants Spartina and Typha, which provide cover for a number of wildlife species.
Existing Conservation Measures: The CT DEEP, the USFWS, Connecticut Waterfowl Association, and Ducks Unlimited have undertaken marsh restoration projects.
How you can help, right now
Get Involved
There are so many great ways you can get involved with Audubon Connecticut and make a difference for both the wildlife and the people who call Connecticut home.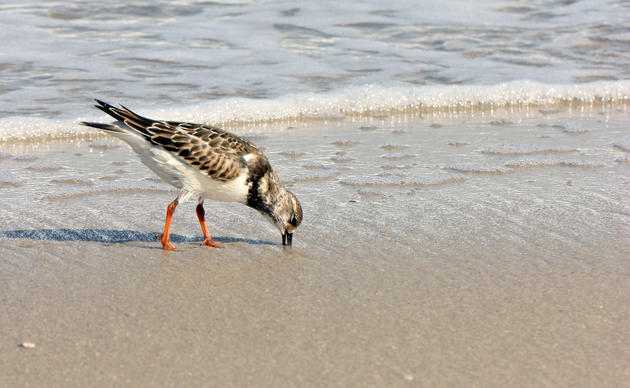 Visit Our Centers
Connect with our nature centers in Greenwich, Sharon, and Southbury. Each unique center offers trails, educational resources, conservation opportunities, and more.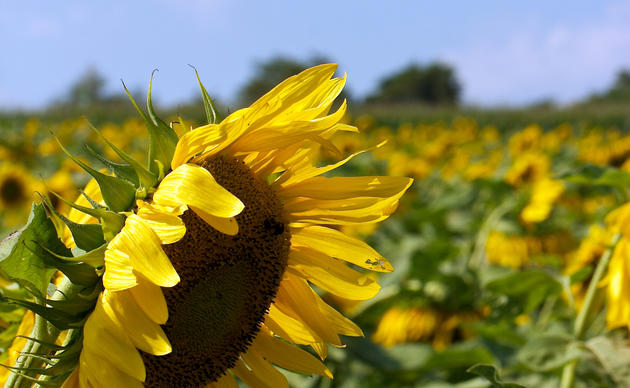 Support Us
Through land stewardship, science, education, and advocacy, Audubon Connecticut works across the state to preserve habitat and protect bird species that are of state, national, and global concern.