Redding (Fairfield County)
Status: State Level IBA
Ownership: Town of Redding
Size: ~35 Acres
Location: 41° 20' 8.8794" N, 73° 21' 36.72" W
Habitats:
Primary—Grassland/high meadow
Land Use:
Primary—Nature and wildlife conservation (~90%)
Secondary—Tourism (~10%)
Threats:
Minor—Couch Hill is subject to disturbance to birds and habitat by dog walkers and horseback riders
Potential—Habitat conversion
Site Description: Adjacent to Huntington State Park, Couch Hill Preserve is a 35-acre grassland-high meadow, owned by the Town of Redding since 1999. It is an excellent site for Bobolinks, a Connecticut Species of Special Concern, with approximately 10-20 breeding pairs over the past five years. The highest count for the total number of Bobolinks was 33 individuals on June 28, 2014. Monitoring counts (every May and June), using the CT-DEEP/Wildlife Division Grassland Bird Monitoring Protocol, have been conducted here since 1998.
Couch Hill Preserve and a nearby privately owned site each support more Bobolink than any other location in Fairfield County and in combination, provide what is probably an important "source" population for the state.
IBA Criteria Met:
2) Site Important to Species of Continental or Regional Concern: The site regularly supports nesting Bobolink.
| Species | Season | Max. #/Season | Which Years | Source |
| --- | --- | --- | --- | --- |
| Bobolinks – Couch Hill | Breeding | Males: 18; Females/IM: 18 | 2014 | Standardized surveys |
| Bobolinks – Couch Hill | Breeding | Males: 23; Females/IM: 8 | 2013 | Standardized surveys |
| Bobolinks – Couch Hill | Breeding | Males: 14; Females/IM: 6 | 2012 | Standardized surveys |
| Bobolinks – Couch Hill | Breeding | Males: 9; Females/IM: 6 | 2011 | Standardized surveys |
| Bobolinks – Couch Hill | Breeding | Males: 12; Females/IM: 5 | 2010 | Standardized surveys |
3) Site Important to Endangered or Threatened Species in Connecticut: An Eastern Meadowlark was recorded at Couch Hill during the breeding season in 2013.
5) Site that Contains Rare or Unique Habitat within the State/Region or an Exceptional Representative of a Natural Habitat, and that Holds Important Species or Species Assemblages Largely Restricted to a Distinctive Habitat Type: The 127 acres of grassland-high meadow areas of Couch Hill Preserve are a rare habitat type in Connecticut. "Less than one-tenth of one percent (<0.1%) of the area of CT, or less than 2,000 acres, is permanently protected and actively managed for grassland habitat."— Connecticut Grasslands Working Group, 2003
Existing Conservation Measures: The site is managed with mowing being done in mid- to late-August, after the breeding season. Couch Hill Preserve is under the jurisdiction of the Redding Conservation Commission and Fred Schoder (former Treasurer of COA) has provided input on its management. The fields at Couch Hill were limed and fertilized this past spring prior to Boblink arrival to improve fields for farming and to keep the grasses healthy for bobolink.
Sources of Information:
How you can help, right now
Get Involved
There are so many great ways you can get involved with Audubon Connecticut and make a difference for both the wildlife and the people who call Connecticut home.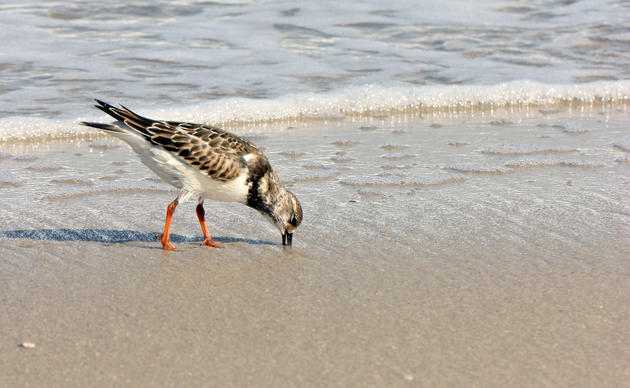 Visit Our Centers
Connect with our nature centers in Greenwich, Sharon, and Southbury. Each unique center offers trails, educational resources, conservation opportunities, and more.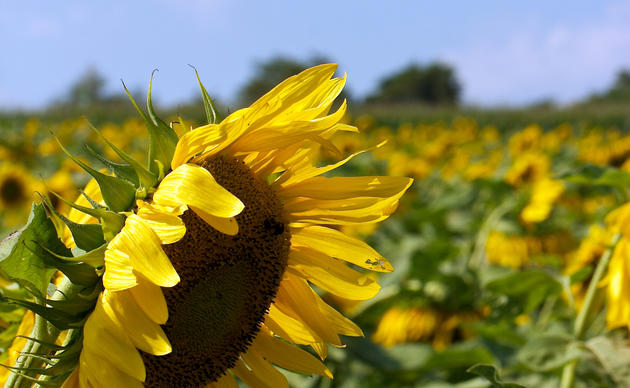 Support Us
Through land stewardship, science, education, and advocacy, Audubon Connecticut works across the state to preserve habitat and protect bird species that are of state, national, and global concern.