Southbury (New Haven County)
Status: Recognized IBA
Ownership: Audubon Connecticut
Nominator: Hunter Brawley, Audubon, Pomperaug River Watershed Coalition, 203-267-1700
Additional Contacts: Leslie Kane, Center Director, Bent of the River Audubon Center, 185 East Flat Hill Road, Southbury, CT 06488, 203-264-5098
Size: ~700 Acres
Location: 41° 28' N, 73° 15' W
Habitats:
Primary—Deciduous forest, shrub/scrub
Secondary—Conifer forest, river/stream, fields
Land Use:
Primary—Environmental education, nature and wildlife conservation
Secondary—Other recreation or tourism, research
Threats:
Serious—Habitat conversion (succession), invasive or non-native plants
Minor—Cowbird parasitism
Potential—Forest fragmentation on proximal lands
The managed shrubland habitats at Bent of the River Audubon Center in Southbury provide nesting habitat for early successional species of conservation concern, including WatchList species such as Blue-winged Warblers.
Site Description: Established in 1993 through a bequest of Howard and Althea Clark to the National Audubon Society, Bent of the River Audubon Center is situated along the banks of the Pomperaug River in Southbury, Connecticut. Encompassing a wide variety of relatively undisturbed upland and wetland habitats, this 554 acre (with an additional ~100 acres in conservation easements) historic estate serves as a model land management preserve dedicated to environmental education, research, and bird conservation. The site contains exceptional habitats for birds and other wildlife, including extensive areas of shrub/scrub habitat, grasslands, upland and floodplain forests as well as wetland complexes and eight vernal pools. Recent acquisitions by the State of Connecticut and Town of Southbury have conserved 760 acres of land adjacent to the center grounds. This acquisition makes a nearly contiguous swath of protected land between Lake Lillinonah and the Pomperaug River, including George C. Waldo State Park and lands owned by Northeast Utilities. Additional protected lands are situated on the opposite shore of Lake Lillinonah (700+ acre-Paugussett State Forest). Bent of the River is also in close proximity to the 600+ acre Southbury Training School site, offering unique opportunities to coordinate land management practices on a landscape scale.
IBA Criteria: Connecticut Threatened and Endangered Species; High Conservation Priority Species; Rare, Unique, or Representative Habitat; Exceptional Concentrations of Nesting and Migrating Landbirds; Long-term Research and Monitoring.
Birds: While wide varieties of varied habitats exist at Bent of the River, the most significant among them are the abundant early successional shrub/scrub habitats. There are currently approximately 70 acres of shrub/scrub habitat that are being restored and/or managed on a rotational basis to maintain a permanent array of early successional habitats. This represents one of the largest managed areas of this habitat type on protected land in Connecticut. Audubon will endeavor to coordinate our early successional habitat management regimes with other land management activities on adjacent and proximal lands in order to increase the effectiveness of habitat management through landscape-scale planning.
The wide variety of habitats present at Bent of the River, including a mix of northern and southern habitat types, and various successional stages, allows for tremendous diversity of nesting species. Eighteen species of warblers have been recorded in the nesting season. Currently, a sizable population of Blue-winged Warblers nests at the Bent (~20 pairs), and current land management activities are likely to increase the amount of habitat available for this species. In May 2002, a Golden-winged Warbler pair was observed acting territorial in one of the cedar fields on the property. Significant populations of several other early successional species of conservation concern also nest at the Bent, including, American Woodcock (significant migratory stopover habitat as well), Black-billed Cuckoo and possibly Yellow-billed Cuckoo, Eastern Kingbird, Gray Catbird, Prairie Warbler, Eastern Towhee, Field Sparrow, Indigo Bunting, and Orchard Oriole. The Deciduous woodlands also host healthy populations of several species of high conservation priority, including, Red-shouldered Hawk (1 pair), possibly Cooper's Hawk (1 pair), Hairy Woodpecker, Eastern Wood Pewee, Great Crested Flycatcher, Veery, Wood Thrush, Black-and-White Warbler, Worm-eating Warbler, Ovenbird, Louisiana Waterthrush, Hooded Warbler, Scarlet Tanager, and Rose-breasted Grosbeak.
Common Ravens (special concern) have been regularly recorded and may nest in the area, and there have been several reports of Cerulean Warblers in the nesting season. Recent records of Northern Parulas in the nesting season are worthy of further investigation, as this species has only been confirmed as nesting in Connecticut one time in the last several decades. Other species uncommon in Connecticut that have been recorded in the nesting season include Ruffed Grouse, Hermit Thrush, Golden-crowned Kinglet, Blackburnian Warbler, and Northern Waterthrush. A population of Chestnut-sided Warblers is present on land directly adjacent to the sanctuary.
The wide variety of habitats situated in the Housatonic River watershed makes for ideal migratory landbird stopover habitat, exemplified by the 27 species of warblers recorded at Bent of the River in spring 2002. Significant old-field habitats also offer abundant food for fall migrant seed-eating birds, and feeders present on the property often have large numbers of Purple Finch (a high conservation priority species for our area) in fall through spring. The area is regularly visited by Bald Eagles (state endangered) in winter and was regularly used as a foraging habitat by a local nesting pair of eagles in 2001. Regular sightings indicate significant usage of the habitats of the Bent by Northern Saw-whet (state special concern) and Long-eared Owls (state endangered) in migration. In the summer, the Bent is the location of an ongoing station for the Monitoring Avian Productivity and Survivorship (MAPS) program, and a spring and fall migrant banding station was established in 2001.
Non-avian Resources: Several species of rare plants have been documented at Bent of the River, including the state-listed false mermaid weed, and one of only four known extant populations of purple milkweed in Connecticut. Some uncommon species of sedge have also been recorded. The eight vernal pools on the property support a varied amphibian population and several species of snakes have been recorded, as well as Wood and Eastern Box Turtles. The Connecticut Butterfly Association considers Bent of the River one of the most significant areas for butterflies in Connecticut, and several Odonata species (dragonflies and damselflies) frequent the property, including some uncommon Gomphidae (Clubtails). Audubon is only the third owner of this historic estate since it was purchased from the Pootatuck Tribe in 1753. The forest has not been logged for more than 100 years. Throughout most of the forest, there are healthy understories and groundstories since deer are not a problem at this time.
Existing Conservation Measures: The acquisition of the 760-acre Southbury Affiliates property adjacent to the sanctuary by the State of Connecticut and Town of Southbury was a significant step towards protecting the integrity of the forest habitats of Bent of the River. This may also provide additional opportunities for early successional management in the vicinity of Bent of the River. The Southbury Land Trust is actively working to protect additional lands proximal to the sanctuary. Additionally, Audubon has acquired the adjacent 93-acre Sachem's Ridge property and a 2.5-acre in-holding in the last two years. There is still one small privately held in holding remaining, but there is limited potential for development of this parcel. The Pomperaug River Watershed Coalition was established to help The Pomperaug River, the offices of which are located at Bent of the River
State-listed Species:
| | | | | |
| --- | --- | --- | --- | --- |
| Species | Breeding | Winter | Migration | Dates |
| Sharp-shinned Hawk, E | - | 3 | 3 | |
| Cooper's Hawk, T | Poss. | 3 | 3 | |
| Red-shouldered Hawk, SC | Prob. | 3 | 3 | |
| Bald Eagle, T | Has nested in area | 3 | 3 | 2001 |
| Long-eared Owl, E | - | ? | 3 | |
| Northern Saw-whet Owl, SC | ? | ? | 3 | |
| Common Raven, SC | Prob. | 3 | 3 | |
| Brown Thrasher, SC | Poss. | - | 3 | |
| Golden-winged Warbler, T | Nesting attempt | - | 3 | 2002 |
| Northern Parula, SC | Present in nesting season | - | 3 | 2002 |
How you can help, right now
Get Involved
There are so many great ways you can get involved with Audubon Connecticut and make a difference for both the wildlife and the people who call Connecticut home.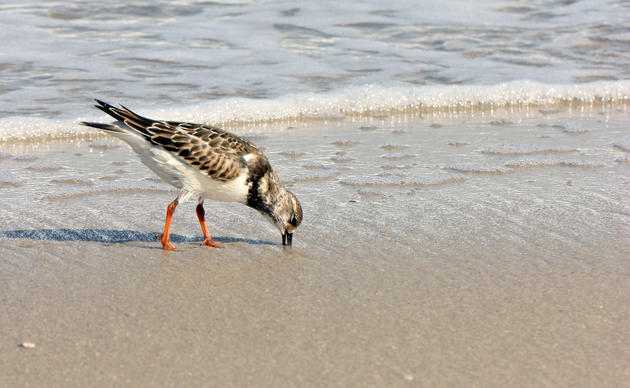 Visit Our Centers
Connect with our nature centers in Greenwich, Sharon, and Southbury. Each unique center offers trails, educational resources, conservation opportunities, and more.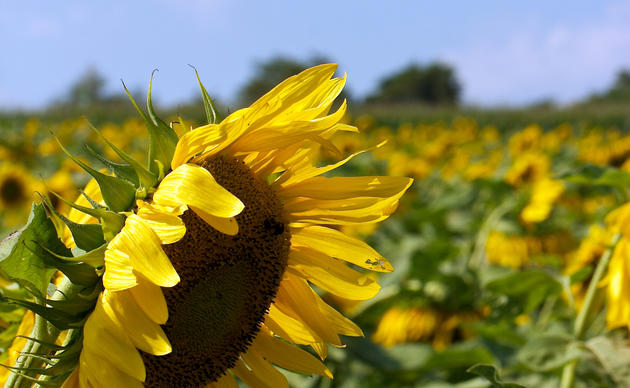 Support Us
Through land stewardship, science, education, and advocacy, Audubon Connecticut works across the state to preserve habitat and protect bird species that are of state, national, and global concern.