Stonington (New London County)
Status: Globally Important IBA
Ownership: State of Connecticut/Department of Energy & Environmental Protection
Nominator: Maggie Jones, Denison Pequotsepos Nature Center
Size: 1013 Acres
Location: 41° 20' N, 71° 51' W
Habitats:
Primary—Deciduous forest (oak/hickory/maple/other) 62.3%,
Secondary—Salt marsh (28.2%), shrub, grassland, marine
Land Use:
Primary—Hunting/fishing, nature, and wildlife conservation
Secondary—Other recreation or tourism
Threats:
Serious—Hydrologic changes (rising sea level)
Minor—Cowbird parasitism
Potential—Invasive or non-native plants, introduced animals, predators, pollution, habitat conversion (succession)
Site Description: Barn Island Wildlife Management Area consists of approximately 1000 acres of land in the extreme southeast corner of the state, in a protected enclave sheltered by headlands. It is the largest coastal wildlife management area in the state. The habitat is dominated by 540 acres of deciduous forest and 290 acres of tidal marshes, but there are also significant areas of open salt water, four waterfowl impoundments, as well as coastal scrub woodlands and thickets. The Barn Island area is popular with birders, and in the fall, there are many hunters as well. In the Report on the Barn Island Marshes (1972), by Dr. William A. Niering, Barn Island is referred to as "the finest wild coastal area in Connecticut." Barn Island Wildlife Management Area supports at least nine state-listed avian species in the breeding season.
IBA Criteria: Connecticut Endangered and Threatened Species; High Conservation Priority Species; Rare, Unique, or Representative Habitat; 500+ Shorebirds; 25+ Breeding Pairs/100+ Individual Staging, Feeding Wading Birds; Exceptional Concentrations of Migratory Landbirds; Single Species Concentrations; Long-term Research and/or Monitoring.
Birds: Barn Island Wildlife Management Area provides nesting, and/or feeding habitats for several state-listed species of birds, including Seaside and Saltmarsh Sharp-tailed Sparrows, and King Rail. Barn Island also provides feeding habitats for Great and Snowy Egrets, Glossy Ibis, and Little Blue Heron, and Common and Least Terns, and supports wintering populations of Short-eared Owl and 'Ipswich' Savannah Sparrows. The National IBA Technical Committee, consisting of ornithological experts from throughout the country, approved Barn Island WMA as a globally significant IBA in June 2004. BirdLife International lists Saltmarsh Sharp-tailed Sparrows as "Vulnerable", and as such, any site that supports 10 or more pairs or 30 or more individuals of this species meets the criteria of a globally significant site. Research conducted by the University of Connecticut has banded 65 individual Saltmarsh Sharp-tailed Sparrows in five one-hectare plots within the 290 acres of tidal marsh habitat. There are historic breeding records for Northern Harrier, Black Rail, Least (1986) and American Bittern (1970), and Yellow-breasted Chat.
There is a state-owned farm within Barn Island WMA, the Stewart Farm, that has fields, thickets and woods around it that are nesting sites for certain high conservation priority species, such as Blue-winged Warbler, Field Sparrow, and Black-billed Cuckoo.
Non-avian Resources: There are several State-listed endangered and special concern plant species that warrant preservation and protection in the Barn Island area. Spartina spp. are important for breeding Saltmarsh Sharp-tailed and Seaside Sparrows, and Phragmites are causing problems by replacing stands of Spartina. DEEP Wildlife Division has documented populations of New England Cottontail, a species of Regional Conservation Concern. To the East of Barn Island lies Continental Marsh, owned by the Avalonia Land Conservancy, one of the last natural unditched tidal estuaries still mowed for salt hay.
Existing Conservation Measures: A 144-acre property adjacent to Barn Island WMA was recently acquired through a partnership between the CT DEEP, the USFWS, The Nature Conservancy, the Town of Stonington, Denison Pequotsepos Nature Center, Connecticut Corporate Wetlands Restoration Partnership, Connecticut Waterfowlers Association, Hartford Audubon Society, Audubon Connecticut, and The New Haven Bird Club. Measures are being taken to return the natural tidal flow to Barn Island's marshes and, in some cases, this has already been done and has shown that restoration of the natural tidal flow led to replacement of Phragmites with Spartina and other typical salt marsh vegetation. Restoration of some of the tidal marshes led to increased numbers of Saltmarsh Sharp-tailed and Seaside Sparrows, and the restoration also brought large permanent pools that are important foraging areas for waders and shorebirds such as Snowy Egret, Glossy Ibis, and Least and Semipalmated Sandpiper.
State-listed Species:
Species

Breeding

Winter

Migration

Dates

American Bittern (E)

Historic

√

√

Least Bittern (T)

Historic

√

√

Great Egret (T)

Foraging

-

Forage/

Spring, fall

Snowy Egret (T)

Foraging

-

Forage/

Spring, fall

Glossy Ibis (SC)

Foraging

-

Forage/

Spring, fall

Northern Harrier (E)

Possible and historic

√

√

Black Rail (E)

Historic

Common Tern (SC)

Foraging

√

Least Tern (T)

Foraging

√

Whip-Poor-Will (SC)

√ ~2+ pairs

1980's- 2003

Salt-Marsh

Sharp-tailed

Sparrow (SC)

65 individuals banded in nesting season in 5, 1-hectare plots in 290 acre marsh

Seaside Sparrow (SC)

11 individuals banded in nesting season in 5, 1-hectare plots in 290 acre marsh

'Ipswich' Savannah Sparrow (SC)

√

√

Short-eared Owl (T)

-

√

√
How you can help, right now
Get Involved
There are so many great ways you can get involved with Audubon Connecticut and make a difference for both the wildlife and the people who call Connecticut home.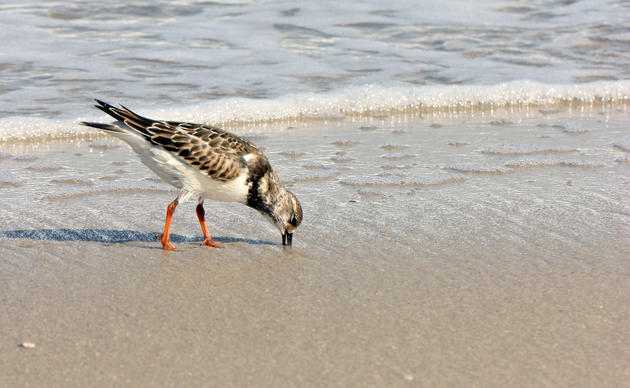 Visit Our Centers
Connect with our nature centers in Greenwich, Sharon, and Southbury. Each unique center offers trails, educational resources, conservation opportunities, and more.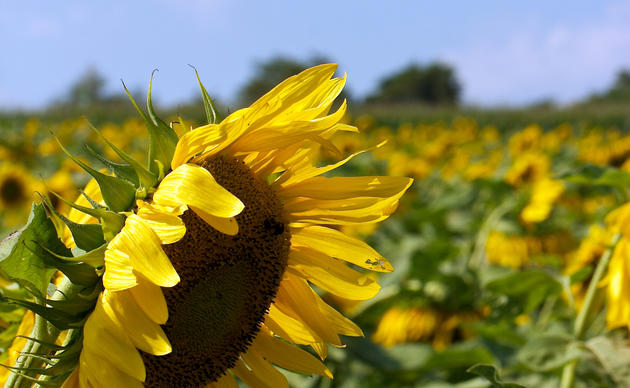 Support Us
Through land stewardship, science, education, and advocacy, Audubon Connecticut works across the state to preserve habitat and protect bird species that are of state, national, and global concern.