Our Priorities
Audubon CT: Public Policy Priorities
For Birds and People
Imagine a spring without robins, a summer without hummingbirds, or a fall without a river of hawks streaming overhead on their long journey south. These winged harbingers of the changing season provide important information about our changing landscapes.
Audubon Connecticut knows that the health of our bird populations is a key indicator of the overall health of our environment. For this reason, we are dedicated to protecting birds, other wildlife and their habitats using science and conservation, education, and legislative advocacy. We carry out this work for the benefit of people and the earth's biological diversity. Through our network of nature centers, protected wildlife sanctuaries, and local, volunteer chapters, we seek to connect people with nature and inspire the next generation of conservationists.
In this time of fiscal austerity, our public policy efforts must focus even more diligently on ensuring a sustainable environment for birds and people through habitat protection, restoration and enhancement. Healthy, available habitat is the key to survival for birds and people. If we don't act now, our pristine tidal marshes, unbroken swaths of woodlands, and swells of whispering grasslands will continue to vanish, taking with them the diversity of birds and wildlife that make Connecticut the place where we all want to live and raise our families. Though the battle to protect our natural heritage is ongoing, in this difficult economic climate, we must adapt our strategies to match the resources at hand.
2013 State Legislative Priorities
Long Island Sound & Clean Water
Maintain clean water bond funding in FY14 and FY15
Support legislation to promote coastal resiliency post-Sandy
Habitat & Open Space Protection
Strengthen the state's land protection program

Implement PA 12-152 re State's Open Space Plan
Ensure priority habitats and strategies are included in the State Plan of Conservation and Development and DEEP's Green Plan update
Work to strengthen support for land conservation and the role of the Open Space Advisory Committee
Pursue options to better protect state-owned open space post-Haddam

Defend CIA and bond funding from raids
Secure FY14 bond funding for DEEP's Recreation and Natural Heritage Trust program and Open Space and Watershed Land Acquisition Fund

Advocate for release of available funds through a 2013 grant round

Monitor Conveyance bill for land transfers or swaps

Oppose proposal to develop Meshomasic State Forest land for State Police Firing Range

Support Community Conservation Act – funding for municipal conservation
Wildlife & Habitat
Reduce pesticides in the environment

Defend against rollback of existing ban at K-8 schools
Support efforts to clarify existing law and pesticides available for use

Keep CT Endangered Species Act strong

Monitor attempts to weaken or exempt activities from CESA review

Avoid ATV damage to habitat areas
Ensure existing protections for wildlife

Monitor falconry, hunting and other wildlife issues
Funding & Operations
Advocate for DEEP budget
Ensure CEQ budget and independence remain
Monitor staffing in DEEP non-game Wildlife and other departments
Rollbacks
Oppose rollbacks of environmental laws, regulations and protections

Keep CT Environmental Policy Act strong in face of efforts to weaken it
~ ~ ~ ~ ~
2013 Federal LegislativePriorities
Clean Water State Revolving Fund
Seek to maintain and restore levels of funding for this essential program that creates jobs
Long Island Sound
Secure adequate funding – in FY13 Continuing Resolution, in President's FY14 budget and Congressional FY 14 appropriation
Reauthorize Long Island Sound Restoration Act and Long Island Stewardship

Streamline into one bill with same reauthorization date
Maintain current authorization levels of $40M and $25M respectively

Pursue priority status for LIS Watershed in conservation title of Farm Bill

Seek to restore eligibility of governmental entities for NRCS funding

Plum Island – Oppose sale of Plum Island without significant conservation of habitats
Support State Wildlife Grants
Maintain funding in FY13 Continuing Resolution, in President's FY14 budget and Congressional FY 14 appropriation

Secure support from CT delegation
SWG supports approximately 58% of CT DEEP's non game wildlife programming
Preserve the Land and Water Conservation Fund
Support $900M in funding for LWCF in FY13 & FY14

Program is funded by revenues from offshore drilling leases, not taxpayer dollars
Conservation Projects
Southbury Training School – support conservation of undeveloped lands for agriculture and wildlife habitat
Support Audubon Alliance shorebird stewardship, including Bridgeport WildLife Guards project
Monitor Pleasure Beach – Master Plan and Endangered Species Management Plan
Conte/McKinney USFWS Refuge acquisitions – through LWCF
In Development – State & Federal
CT Natural Resource Inventory and monitoring
Volunteer Civilian Conservation Corps to assist w habitat management at state-owned properties
Lights Out Campaign for State-owned buildings – work w DEEP & CAS
Audubon Connecticut's Legislative Contact:
Sandy Breslin, Director of Governmental Affairs, (203) 264-5098 x306 or sbreslin@audubon.org
# # #
How you can help, right now
Get Involved
There are so many great ways you can get involved with Audubon Connecticut and make a difference for both the wildlife and the people who call Connecticut home.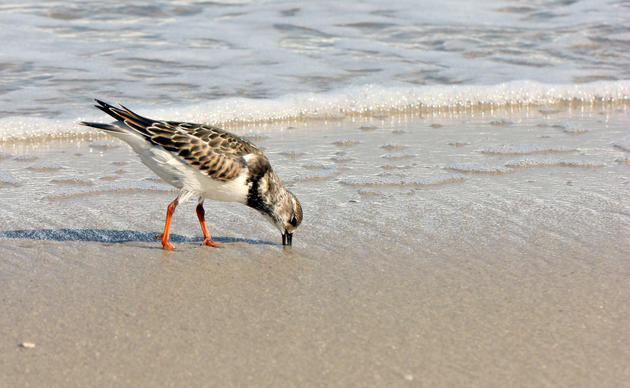 Visit Our Centers
Connect with our nature centers in Greenwich, Sharon, and Southbury. Each unique center offers trails, educational resources, conservation opportunities, and more.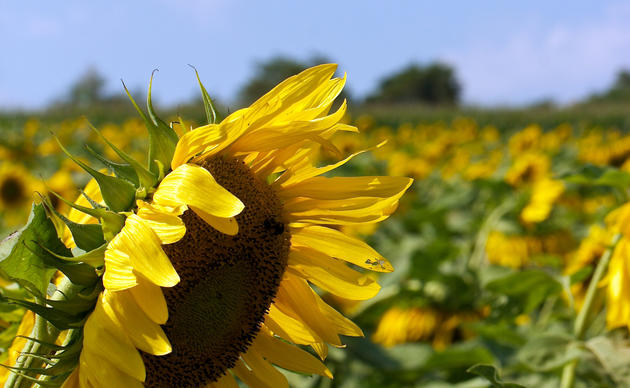 Support Us
Through land stewardship, science, education, and advocacy, Audubon Connecticut works across the state to preserve habitat and protect bird species that are of state, national, and global concern.