From the moment you meet Alfred Green, you are immediately drawn to him. His friendly disposition and enthusiasm for wildlife are like a magnet—a lucky thing for Connecticut shorebirds. 2017 marked the fifth year of Alfred's involvement in the Audubon Connecticut WildLife Guards (WLG) Program, an innovative program that engages and provides green job training and summer employment to local high school students serving as shorebird stewards.
During his first four years with the program, Alfred served directly as a WildLife Guard at Pleasure Beach in Bridgeport, Connecticut. Although he admits the program wasn't always easy—engaging with and educating the public about shorebirds did not come naturally to him. But with the training and public speaking experience he gained each summer, today Alfred is a strong and passionate leader. So much so, that he worked as a WLG Crew Leader during the 2017 season, mentoring new students in the program.
Growing up in the Bronx, New York, Alfred's only exposure to wildlife was seeing ants on the sidewalk, on television, and during an occasional visit to the zoo. "At the time, my parents didn't take me to the zoo very often, not because they didn't care about my interest in wildlife, but because we couldn't afford multiple trips," notes Alfred. "So, I spent my time watching a ton of Discovery and Animal Planet on television." When the WildLife Guards opportunity presented itself, Alfred jumped at the chance to take part in the program. During his first summer, he earned the award "Most Likely to Be Found in a Tidal Pool" from his WLG peers. By his third summer, Alfred was dubbed the "Savior of Creepy Critters" for his constant efforts to save every cricket from being stepped on while working at the Pleasure Beach shorebird information table.
Alfred is currently a sophomore at the University of Maine in Orono studying Zoology. He credits the WildLife Guards Program for helping him on his path. "I've been told my public speaking has improved tenfold and it was thanks to this program that I obtained these skills," said Alfred. "It was probably because of this job that I got into my top college choice. I'm very thankful to have been a part of this program for years. I can only hope that other city kids like me find this program and come out with the same amount of experience, education, and just all-around fun as I did."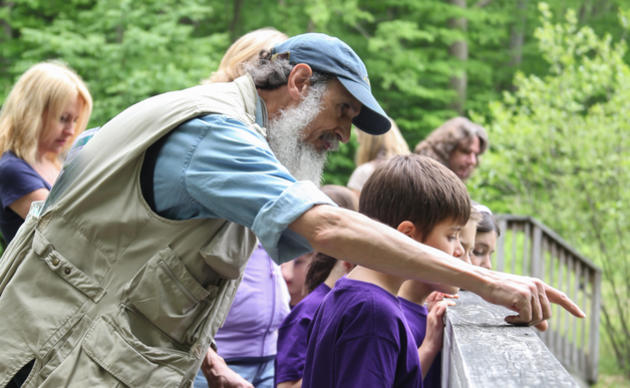 Give the Gift of Nature
At Audubon, we work to protect nature for the benefit of birds, other wildlife, and people—through education, science, stewardship, and advocacy. Your support makes this critical work possible!