May 9, 2017 — There is great news coming in from Washington regarding support for Long Island Sound conservation efforts—a top priority issue for Audubon. U.S. Senators Richard Blumenthal (D-CT), and Chris Murphy (D-CT), and U.S. Representative Rosa DeLauro (CT-3) announced that the Omnibus Appropriations Bill, which was signed into law on May 5, 2017, includes $8 million in federal funding for the Long Island Sound program. The federal investment is over $4 million more than 2016's funding level.
"This critical funding will help preserve the Long Island Sound—one of our nation's most precious natural treasures—for years to come," said Senator Blumenthal.
According to Senator Murphy, "this $8 million will be used to improve Long Island Sound, and it will ultimately inject money right back into the local economy along Connecticut's shoreline."
Congresswoman Rosa DeLauro summarized this step forward by saying, "I am pleased that we could provide $8 million in the omnibus bill, which doubles the $4 million provided last year and will ensure that the Long Island Sound remains a life-sustaining piece of our environment and our economy for years to come. As the Co-Chair of the Congressional Long Island Sound Caucus, I will continue to fight for funding for the Long Island Sound and the communities it serves."
Genese Leach, Policy Manager for Audubon Connecticut, extended her organization's appreciation for the efforts made by all the members of the Connecticut Congressional delegation: "Long Island Sound is not only an environmental gem, and an area of critical habitat for birds and other wildlife, it is also a critical element of the Connecticut economy. We are grateful for the efforts made by our representatives in Congress to generate this much-needed funding for Long Island Sound."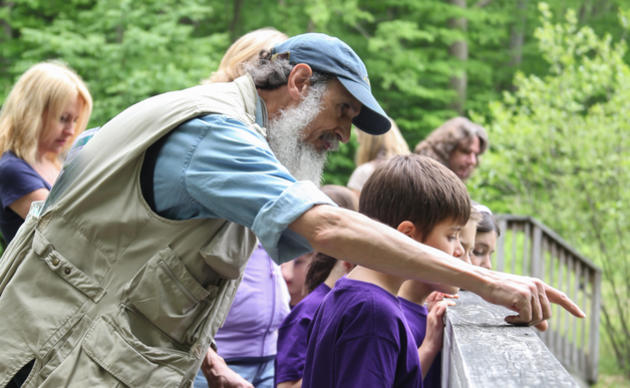 Give the Gift of Nature
At Audubon, we work to protect nature for the benefit of birds, other wildlife, and people—through education, science, stewardship, and advocacy. Your support makes this critical work possible!