The Audubon Connecticut Environmental Leadership Awards Benefit is held each Spring to honor an individual or group of individuals who have demonstrated exceptional leadership and commitment to the conservation of birds, other wildlife, and their habitats. It is an honor to recognize the following 2018 honorees.
To learn about the past honorees, select here.
Audubon Connecticut Environmental Leadership Award
B. HOLT THRASHER has been an active conservationist and nature enthusiast for more than 25 years. He currently serves as Trustee and Treasurer of the National Marine Sanctuaries Foundation, supporting the 640,000 square miles of national marine sanctuaries managed by NOAA (National Oceanic & Atmospheric Administration). He is also a Board member of Mongabay, an environmental media organization. Holt is Chairman Emeritus of the National Audubon Society. In 2001, he was a founding member and Chair of the Board of Audubon Connecticut. He joined Audubon's National Board five years later and was named Chair in 2008. His leadership played a critical role in advancing Audubon's legislative, educational, and conservation operations; guiding it to re-establish its science-based mission to conserve birds and their habitats; and strengthening Audubon's place as one of the nation's foremost environmental organizations.
Holt has more than 35 years' experience in investment banking, information technology, and consulting. He currently is Founder and CEO of Synovia Capital, an investment fund focused on the ecosystem management within the data analytics sector. He recently served as Group CEO of Permian Global, a Luxembourg=based investment fund focused on climate change mitigation through the effective management of large areas of tropical forest (avoiding deforestation and restoring degraded forests). Prior to Permian Global, he founded and served as Managing Partner of Mooreland Partners, an information technology sector-focused investment bank. Holt previously was a Partner at Broadview Holdings, a global merger and acquisition advisory and investment firm.
Holt has a B.A. from Colby College and an M.B.A. from the International Institute of Management Development, Switzerland. He and his family live in Greenwich, Connecticut.
Katie O'Brien Lifetime Achievement Award
TED GILMAN has served as an Environmental Education Specialist and Naturalist at the Audubon Center in Greenwich since 1977. A lifelong birder and student of natural history, Ted began his bird-watching and nature study career as a boy in Montclair, New Jersey. His family, school teachers, scout leaders, and local birders all supported his interests. He received his bachelor's degree in biology from Earlham College, in Richmond, Indiana and pursued graduate work in science and environmental education at Cornell University.
Ted first worked for Audubon at the Audubon Camp in Maine as a summer Bird Life Instructor (1974-76) and has returned to teach in the Ornithology, Family Camp, and Educator Sharing programs there many times since. From 1977 to 2000, Ted served as the Director and then instructor in the Audubon Ecology Workshop summer camp for teachers here at the Audubon Center in Greenwich. Ted has also led National Audubon Society Ecology workshops to Trinidad & Tobago and Kenya.
Ted enjoys sharing his love of the natural world with people of all ages. He has inspired, educated, and mentored thousands of people over four decades at Audubon Greenwich. His work at the Center has included leading school groups, bird walks, and public natural history programs; training and coordinating our Teacher Naturalist teaching volunteers, nature photography, bird banding, outreach to Audubon chapters, garden clubs, and other conservation groups; providing workshops for New York City school teachers and answering a wide array of natural history questions from students, home-owners, teachers, and the press.
In the 1980s, Ted traveled to northern China two times as an education volunteer with the International Crane Foundation, sharing his experience in natural history education and information about Audubon's conservation work with cranes in North America with students and teachers at the Zhalong crane refuge. These trips received support from many Audubon members. In more recent years, Ted has traveled to Costa Rica and El Salvador with his partner Margaret Lechner, sharing natural history and interpretation knowledge with guides and conservation groups in those countries.
Ted is the recipient of other notable awards, including:
The 1996 George Barr Award, presented by the New York Elementary School Science Association (ESSA)
The 1997 Melville Award from the City Gardens Club of New York in recognition of his work in environmental education
The 2014 Tamar Chotzen Educator of the Year Award from the National Audubon Society
How you can help, right now
Get Involved
There are so many great ways you can get involved with Audubon Connecticut and make a difference for both the wildlife and the people who call Connecticut home.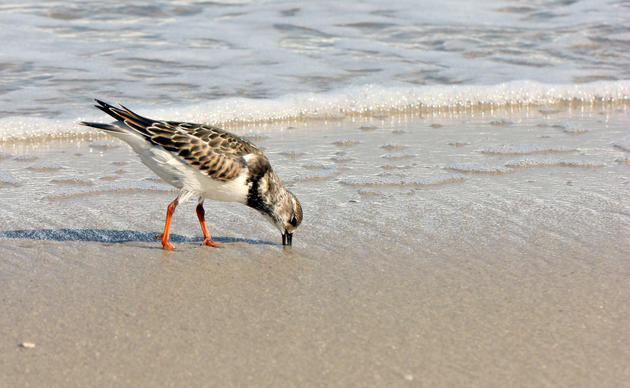 Visit Our Centers
Connect with our nature centers in Greenwich, Sharon, and Southbury. Each unique center offers trails, educational resources, conservation opportunities, and more.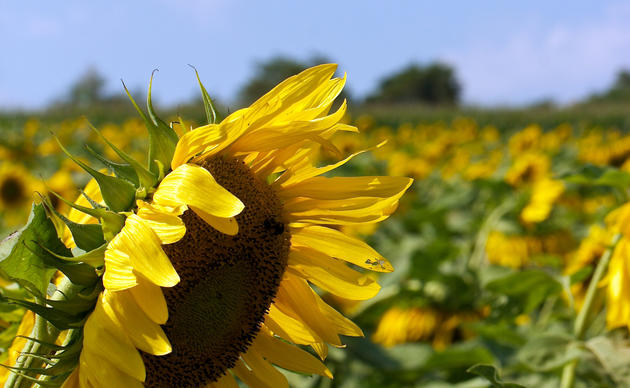 Support Us
Through land stewardship, science, education, and advocacy, Audubon Connecticut works across the state to preserve habitat and protect bird species that are of state, national, and global concern.