Audubon Connecticut's Schoolyard Habitat Program is a partnership with the U.S. Fish & Wildlife Service that develops healthy schoolyard habitats for both children and wildlife, integrates place-based environmental education into the school curriculum, and promotes environmentally-friendly practices among children and their families at home. The Schoolyard Habitat Program provides opportunities for students to use their schoolyard as a living outdoor classroom, to play leadership roles in the development of the schoolyard habitat, and to engage in meaningful conservation activities at school, home, and in their community.
Thank you to the Audubon Schoolyard Habitat Program donors, supporters, and partners for helping to bring greater learning and conservation to Connecticut communities.
If your organization or business would like to support the Schoolyard Habitat Program as a donor or partner, please email Jillian Bell, Audubon Connecticut Bird-Friendly Communities Coordinator.
DONORS
The Community Foundation for Greater New Haven has a mission to create a positive and sustainable change in Connecticut's Greater New Haven region by increasing the amount of and enhancing the impact of community philanthropy.
Dalio Foundation was founded in 2003 as a family foundation led by Ray and Barbara Dalio. The Foundation's giving is intended to support the diverse philanthropic passions of each member of the Dalio family. Barbara leads the Foundation's public education work. She is deeply committed to improving the educational outcomes of students in Connecticut through collaboration, shared learning, and engagement.
The Disney Conservation Fund, founded in 1995, is a key pillar in Disney's efforts to protect the planet and help kids develop lifelong conservation values. The fund supports the study of wildlife; the protection of habitats; the development of community conservation and education programs in critical ecosystems; and experiences that connect kids to nature across the globe.
Long Island Sound Study (LISS): Since the federal Clean Water Act became law in 1972, investments in water pollution control programs have led to measurable improvements in the water quality of Long Island Sound. To fully restore the health of the Sound, a cooperative effort focusing on the overall ecosystem was needed. The U.S. Environmental Protection Agency (EPA), New York, and Connecticut formed the LISS in 1985, a bi-state partnership consisting of federal and state agencies, user groups, concerned organizations, and individuals dedicated to restoring and protecting the Sound. The NFWF manages the Long Island Sound Futures Fund in partnership with the Long Island Sound Study through EPA's Long Island Sound Office. Major funding for the program is provided by the EPA, Long Island Sound Study, and USFWS.
National Fish and Wildlife Foundation (NFWF): NFWF's Long Island Sound Futures Fund supports projects in local communities that aim to protect and restore the Long Island Sound. It unites federal and state agencies, foundations, and corporations to achieve high-priority conservation objectives. Funded activities demonstrate a real on-the-ground commitment to securing a healthy future for the Long Island Sound.
Nestlé Waters: Created in 1992, Nestlé Waters is today the number one bottled water company worldwide with around 100 production sites in 33 countries. As the world leading company in bottled water, Nestlé Waters regularly carries out research to help consumers better understand the important role of water and hydration for health and actively supports education about it. Because bottled water is a highly visible product throughout the world it has sometimes been at the heart of an environmental controversy. Since its creation, Nestlé Waters is striving to remain best in class in terms of managing the environmental impacts of its activities. In fact, Nestlé Waters has made of sustainable water use a top priority.
The Quinnipiac River Fund was created to improve the environmental quality of the Quinnipiac River, New Haven Harbor, and its surrounding watersheds, and otherwise to benefit the environment of these resources. Each year the Fund distributes more than $100,000 to projects that conserve and protect the River and surrounding watersheds. The Fund supports projects focused on research, public access, land use planning, land acquisition, habitat restoration, advocacy, and education
Other Notable Supporters:
1830 Family Foundation
Chisholm Thomson Family Foundation
Tools for Life Foundation
U.S. Fish & Wildlife Service (USFWS)

PARTNERS
Audubon Connecticut: As a state office of the National Audubon Society, our mission is to protect birds and the places they need, today and tomorrow. We work throughout Connecticut using science, advocacy, education, and on-the-ground conservation. Our state programs, nature centers, chapters, and partners contribute to Audubon's unparalleled wingspan that reaches millions of people across the Americas each year to inform, inspire, and unite diverse communities in conservation action. A nonprofit conservation organization since 1905, Audubon believes in a world in which people and wildlife thrive.
U.S. Fish & Wildlife Service (USFWS) has many programs that are implemented at the field level to promote the protection, conservation, and restoration of our nation's fish and wildlife resources. The activities implemented under these programs focus on improving and maintaining the quality of fish and wildlife habitats for the continuing benefit of the American people. This includes providing expert habitat conservation planning and technical assistance on issues such as renewable energy development and large scale transportation projects, mapping, inventorying and monitoring the nation's wetlands, and addressing data needs through the formulation of resource databases.
The USFWS Coastal Program, the USFWS Northeast Region Schoolyard Habitat Program, and USFWS Stewart B. McKinney National Wildlife Refuge partner on the Schoolyard Habitat Program in Connecticut. USFWS staff co-lead the Schoolyard Habitat Leadership workshop together with Audubon and Common Ground. This workshop trains school team leaders in how to successfully guide their school communities through the USFWS Schoolyard Habitat Project Guide and the process of creating a schoolyard habitat. USFWS staff and volunteers lend guidance to schools throughout the planning process as well as on-the-ground technical expertise and time to school communities around creating habitat and outdoor classrooms.
Common Ground is a center for environmental learning and leadership, located on 20 acres of city parkland at the base of West Rock Ridge State Park in New Haven, Connecticut. Common Ground's mission is to cultivate habits of healthy living and sustainable environmental practices within a diverse community of children, young people, adults, and families. To accomplish this mission, Common Ground operates three tightly connected efforts:
A community environmental education center—connecting children and adults to the natural world and the sources of their food.
The nation's longest-running environmental charter high school—committed to creating a new generation of successful college students and powerful environmental leaders.
An urban farm and 20-acre site—modeling sustainable agriculture, providing fresh local food to our neighbors in New Haven, and building

relationships between the community and the land.
Common Ground's environmental education center, high school, and site are all engaged in the effort to create schoolyard habitats in New Haven and across Connecticut. Their 20-acre site is growing into as a flagship schoolyard habitat—including educational wetlands, rain gardens, outdoor classrooms, and restored habitat for birds and other wildlife, used as a classroom for both Common Ground's community programs and the high school. The Schoolyards Program—part of Common Ground's environmental education center—partners with Audubon to provide technical assistance, professional development, planning support, co-teaching, and more to schoolyard habitat partner schools locally and statewide. Through Common Ground's Green Jobs Corps—a year-round youth employment and leadership program—students at Common Ground High School take on paid jobs, including working on the Schoolyards Crew, which helps schools to install and maintain schoolyard habitats and school gardens across New Haven.
Yale Peabody Museum of Natural History: The mission of the Peabody Museum is to serve Yale University by advancing the understanding of earth's history through geological, biological, and anthropological research, and by communicating the results of this research to the widest possible audience through publication, exhibition, and educational programs. Fundamental to this mission is stewardship of the Museum's rich collections, which provide a remarkable record of the history of the earth, its life, and its cultures. Conservation, augmentation, and use of these collections become increasingly urgent as modern threats to the diversity of life and culture continue to intensify.
Educators from the Yale Peabody Museum work with participating schools to develop informational, interpretive signs for their schoolyard habitats, helping students and teachers to conceptualize their ideas. Museum educators also lend their expertise in ecology and conservation and lead workshop sessions at the annual Schoolyard Habitat Leadership Summit.
Other Active Partners:
City of New Haven Public Schools
New Haven Department of Parks, Recreation & Trees
City of Stamford School District
City of Stamford Planning Board
Public schools and City partners in Bridgeport, Danbury, Greenwich, Meriden, Norwalk, Stratford, and Waterbury
Various neighborhood and park friends groups
Local garden centers and nurseries
How you can help, right now
Get Involved
There are so many great ways you can get involved with Audubon Connecticut and make a difference for both the wildlife and the people who call Connecticut home.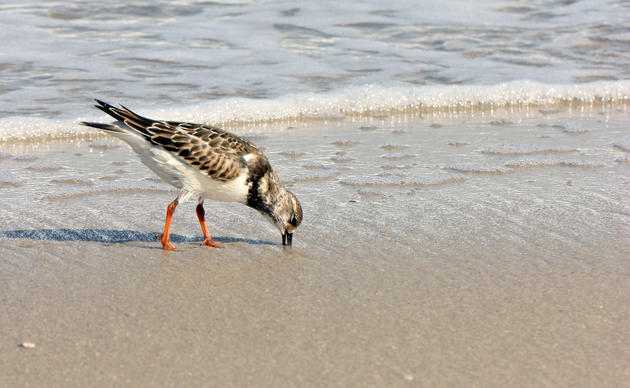 Visit Our Centers
Connect with our nature centers in Greenwich, Sharon, and Southbury. Each unique center offers trails, educational resources, conservation opportunities, and more.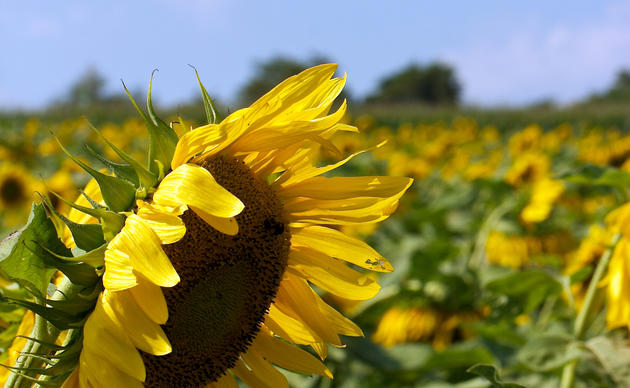 Support Us
Through land stewardship, science, education, and advocacy, Audubon Connecticut works across the state to preserve habitat and protect bird species that are of state, national, and global concern.