Birding
Walk at Sheepskin Hollow Preserve, East Haddam
Join us for a bird walk in the Lyme Forest Block Important Bird Area
Sunday, March 24, 2019
8:00am - 10:00amEast Haddam, Connecticut
Location Details
Sheepskin Hollow Preserve
Ridgebury Road, East Haddam, 06423
Please fill out this RSVP form if you plan to attend this or any Lyme Forest Block bird walk. If you have any questions, contact Genevieve Nuttall, Bird Conservation Programs Associate, at gnuttall@audubon.org.
Please use this link to learn more about Sheepskin Hollow Preserve. At this site, there is a downloadable map for the preserve with directions to the preserve. We will be parking on Ridgeberry Road for this bird walk, which is option 2 in the "Directions" on the map.
Option 2
From Route 82, take Mt. Parnassus Rd. east about 3.5 miles.
Turn right on Warner Rd.
Turn right on Ridgebury Rd.
Park in the cul-de-sac. The trailhead is facing south, marked by white blazes, between the last two houses in the cul-de-sac.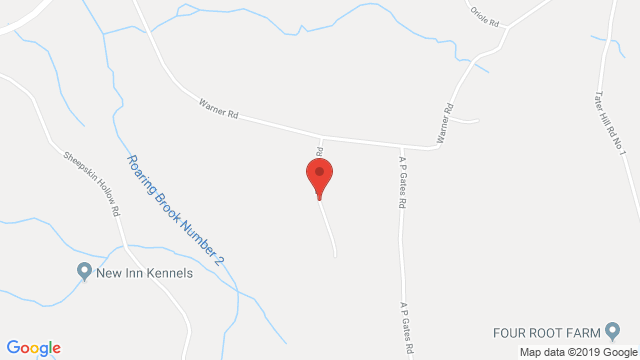 Did you know that Connecticut's woodlands are home to some of the highest concentration of bird species breeding in the continental United States? In 2016, the Lyme Forest Block was recognized by National Audubon Society and the state of Connecticut as an Important Bird Area. Unfortunately, many birds are experiencing long-term population declines in the area, but local landowners and residents can learn how to help halt these declines.
Join us for a bird walk featuring woodland birds at Sheepskin Hollow Preserve! An expert birder will lead community members on a walk at a local forested area where you can see species like Wood Thrush and Cerulean Warblers. Even if you have never gone on a bird walk before, this will be a great opportunity to learn more about the birds in your area and gain appreciation for their habitat.
This free event is sponsored by Audubon Connecticut and is part of a Bird Walk Series offered by the Lyme Forest Block Conservation Project—an initiative launched by Audubon Connecticut, in partnership with the Eightmile River Wild and Scenic Coordinating Committee, The Nature Conservancy, local land trusts, and municipalities.
More About the Project: The Lyme Forest Block Important Bird Area (IBA) is a woodland habitat in six towns in southeastern Connecticut (East Haddam, Colchester, Lyme, Old Lyme, East Lyme, and Salem). The goal of the Lyme Forest Block Conservation Project is to engage landowners in the IBA and teach them about forest birds and bird-friendly woodland management (especially for Wood Thrush and Cerulean Warbler).
We invite the community to participate in a series of bird walks, presentations, workshops, and work days in each of the six towns over the next year with the hope that landowners will attend the events and gain useful knowledge about birds and habitat management. To learn more and view the project event list, visit the Lyme Forest Conservation Project web page.