About Us
Audubon Connecticut Board of Directors
Audubon Connecticut's Board of Directors is comprised of a group of dedicated people drawn from across the state and from all walks of life who volunteer their time to support and guide our organization and our conservation efforts.
​Connan Ashforth (Co-chair) lives in New Canaan, Connecticut with her husband Andy. She is the daughter of Katie and Donal O'Brien, who have long-term ties to Audubon Connecticut and the National Audubon Society. Along with her family, she has been a standing participant in the O'Brien Birdathon. Connan graduated from Williams College in 1981 with a BA in Art History, has worked at Sotheby's, and taught at Greenwich Country Day School. She was a volunteer at the schools where her children attended, was a board member of the New Canaan Red Cross, and co-chaired with her husband, the New Canaan High School Sports Council. She and her family have a great love for the outdoors, nature, and the environment.
David Bingham, MD (Emeritus) is a retired physician, and a resident of Salem. He is co-chair of the CT League of Conservation Voters and also serves on the boards of the Eightmile River Wild and Scenic Coordinating Committee, The CT Chapter of the American Chestnut Foundation, and the Salem Land Trust. He has previously served on the CT boards of the Sierra Club, NARAL, and the Rivers Alliance. His farm grows "mother trees" in an orchard as part of a project to restore blight-resistant American Chestnut trees to Connecticut's forests. He is a life-long birder, and a regular contributor of bird sightings to Cornell's "ebird" database.
Eunice Burnett lives with her writer/director husband Rob and three children, Sydney, Lucy and Charlie in Greenwich. She received a BA in International Relations, Economic and German Area Studies from Tufts University. In addition, she earned a Masters in German Literature from Middlebury Language School as well as a MBA in finance from Columbia University Business School. For ten years, Eunice worked as an Equity Research Analyst and Associate Small-Cap Strategist for PaineWebber Inc. (UBS). After starting a family and moving to CT, Eunice turned her attention to local non-profits.
Eunice's volunteer efforts have been primarily focused on issues relating to children and environmental health. Eunice currently serves on several boards, including Audubon Connecticut and Arch Street, The Greenwich Teen Center, and in board advisory capacity at Greenwich Academy, and is a sustaining member of the Junior League of Greenwich. At Audubon, Eunice is currently serving as Vice-Chair of the Executive Committee as well as Co-Chair of the Benefit Committee. During her long association with Audubon's board, she served as the founding Co-Chair of the Audubon-at-Home Committee and has been a committed supporter of Bird Friendly Communities, Audubon's effort to enhance environmental sustainability to benefit the health and well-being of humans, birds and other wildlife.
Carole Clarkson is a resident of New Canaan, CT and a past president of New Canaan Audubon Society. She is a musician by training, receiving a Bachelors of Music in Performance at SMU, and graduate work at Juilliard School of Music in Manhattan. She has performed for many years, both as a soloist and a duo pianist. She is an ardent conservationist, and as a Trustee of the Jeniam Foundation, has worked with The Nature Conservancy in the Bahamas to develop a long-term Grouper study program. Her most recent project is developing research facilities in the Falkland Islands. Prior to the Falkland Islands project, she worked with WCS (Wildlife Conservation Society/Bronx Zoo) and Christine Sheppard in setting up a breeding project for Lesser and Greater Adjutant Storks in Assam, India and Nepal. This twenty-year project is still ongoing.
Andrea de Cholnoky most recently was a Managing Director at Golden Seeds, an angel investing fund. Prior to that she was the co-head of Investment Banking, Capital Markets and Alternative Investments Sector for Korn/Ferry International. Previously Ms. de Cholnoky was a senior consultant at Spencer Stuart, another leading global executive search firm, where she was co-head of the Global Securities and Investment Banking practice. Ms. de Cholnoky began her search career with Nordeman Grimm as head of the Wall Street Practice. Prior to search, Ms. de Cholnoky spent eight years in banking, working most recently with Goldman Sachs, where she worked in both the corporate finance and fixed income divisions. Additionally, she worked for Merrill Lynch Capital Markets in investment banking and Chemical Bank in corporate lending. Ms. de Cholnoky earned a master's in business administration from Harvard Business School and a bachelor's degree from Princeton University. Ms. de Cholnoky is Vice Chair of the Museum of American Finance. Other recent not for profit activities have included the Bowdoin College Parent's Executive Committee, the Committee for Nominating Alumni Trustees and the Alumni Schools Committee for Princeton University; and the Boys Club of New York.
Robert Dryfoos (Co-chair)
Morgan Gregory has been an active wildlife and outdoor enthusiast his entire life, including board service for the Wyoming Wildlife Foundation and the Environmental Institute for Golf. Morgan founded and created the main fundraising event for the National Forest Foundation nearly 23 year ago which has raised over $3 million to support the stewardship of the 191 million acres of the national forests throughout the United States. As an active birder, Morgan has overseen and implemented a bluebird initiative in Bedford, NY which has fledged over 1,400 birds in the last 15 years. He has worked with numerous local schools to implement nature walk programs to 1st and 4th graders throughout the NY State school districts focused on bringing children closer nature. Additionally, Morgan and his sister Kristin co-founded WYLD (wyleadership.com), a company that provides individuals and teams with western experiences that intentionally create transformation and lasting leadership application for everyday life. WYLD is built upon the science and stories of ancient indigenous wisdom, neuroscience, and positive psychology. Morgan and his wife Joy have two sons, Miles and Reese.
Darcy Hadjipateras
Robert Klee
Alex Kragie is a Program Director with the Coalition for Green Capital, where he oversees Green Bank creation and operations work on a range of different CGC projects. From July 2016 to June 2017, Kragie was the Acting Executive Director of the Montgomery County Green Bank, the nation's first local Green Bank. Prior to his work in Montgomery County, Kragie was the Deputy Chief of Staff at the Connecticut Department of Energy and Environmental Protection, where he helped create the nation's first Green Bank, the Connecticut Green Bank. In addition to his work with the Connecticut Green Bank, he managed Connecticut's first-in-the-nation statewide microgrid program, as well as the Lead by Example energy efficiency program and the EVConnecticut electric vehicle program. Before he began his work in Connecticut, Kragie helped create the Coalition for Green Capital in 2009, and served as Vice President of the organization. He also worked on the Obama-Biden Transition Team, and served as a Regional Field Director on the 2008 Obama for America campaign. Kragie earned his M.B.A from the Yale School of Management, and his B.A. from Dickinson College.
Lise Leist
Jeanne Mininall is a corporate finance and securities lawyer and a resident of Greenwich, Connecticut. She retired from JP Morgan after almost 20 years, where she was a Managing Director and Associate General Counsel, and Head of the Debt Capital Markets group. She began her career as a corporate and bank finance lawyer at Shearman & Sterling in New York. She received her BA degree in History and English Literature from the University of Michigan. In addition, she earned a Masters of Arts degree in European History from Columbia University and a JD degree from Emory University Law School where she was on the Law Review. She previously served on the Board of Directors of Common Cents, a New York City based not for profit supporting children's philanthropic efforts, and their Development Committee. She has been active in the Greenwich Leadership Council of Save the Children over the last few years and is a member of their Greenwich Executive Council, serving as the Membership Chair, and was a co-chair of the May, 2012 Celebration of Hope benefit for Save the Children. She is also active in her daughter's school, Convent of the Sacred Heart, where she was a member of the Parents' Association Board and a member of the Board of Trustees' Committee for Investment Management. She has been a member of the board of directors of Audubon Ct for the past few years. She lives in Greenwich with her husband, Arthur Bass, and their daughter.
Emily (Sandy) A.B.Nissley (Emeritus) grew up in Wisconsin Rapids, Wisconsin and graduated from Westover School, Middlebury, Connecticut and the University of Wisconsin, Madison campus. She married Robert McKay; so moved to New York City and then to New Canaan, Connecticut in 1960. They had three children. Through the years, Emily has been interested in the Junior League of the City of New York, the PTA of the New Canaan Country School, The University of Wisconsin Foundation, New Canaan Audubon Society serving as Secretary, Vice President and President; Board member of Audubon Connecticut, Consolidated Papers Foundation, Inc., Wisconsin Rapids, Wisconsin which became the Mead Witter Foundation; a Council Member of the Chazen Museum of Art of the University of Wisconsin; served as choir member and deacon at the First Presbyterian Church of New Canaan; and as governor of Westover School Middlebury, Connecticut.
Katie O'Brien (Emeritus) is a resident of New Canaan where she served on the boards of the New Canaan Audubon Society, the New Canaan Nature Center, the New Canaan Land Trust, the New Canaan Country School and the Ethel Walker School. She is interested in the preservation of open space and was an active member of the Coalition for Permanent Protection of Kelda Lands, which preserved more than 10,000 acres in Connecticut. Several years ago, working with the Trust for Public Lands, she played a major role in preventing a major housing development in Simsbury, CT, which eventually led to the permanent protection of 420 acres now known as the Ethel Walker Woods. With her husband, Donal, other members of the O'Brien family and Audubon staff, she has led Birdathons for Audubon for the past 35 years. She served on the Audubon CT Board from 2000- 2013 and is again serving from 2014- present.
Ben Oko has been a member of the Audubon science and conservation committee for the past few years which he now chairs. Recently he has been involved in a regional conservation effort with the Fairfield Conservation Partnership. This includes a present effort to encourage landowner stewardship that is being funded by the National Forest Service. He is also involved with two intermunicipal trail projects, the Ives Trail and the Norwalk River Valley Trail. Ben has been interested in birds and conservation for a long time. He retired five years ago after enjoying his profession of psychiatry in Manhattan. He attended college at Amherst, medical school at NYU, and completed his psychiatric residency at Albert Einstein College of Medicine. He currently resides in Ridgefield where he served as chair of the conservation commission for ten years and was on the board of Ridgefield's Land Conservancy for a dozen years. He has recently joined the local environmental advocacy group, the Ridgefield action committee for the environment to work locally on carbon usage and sustainability. His wife is a landscape designer and both his son's work in fields related to the environment, Dan as a free lance writer covering the outdoors and Michael as the director of communications for the environmental think tank, the World Resources Institute.
Dennis Riordan retired in 2009 after 43 years teaching mathematics and computer science in Monroe, CT. For 20 years he was also the computer coordinator at Masuk High School, assisting the school's teachers integrate computer technology into their lessons. A life-long resident of New Haven, he has been watching birds since he was ten years old. He has a BA from Providence College and an MS from Fairfield University. Since 1989 he has had various leadership roles for Menunkatuck Audubon Society, including editing the newsletter, maintaining the Menunkatuck web site, and has been chapter president since 2014. His hobbies include reading, travel (especially to the Scottish Highlands), and Yale hockey.
The Audubon Connecticut Board of Directors meets quarterly. All meetings that do not have an executive session are open to any interested members.
How you can help, right now
Get Involved
There are so many great ways you can get involved with Audubon Connecticut and make a difference for both the wildlife and the people who call Connecticut home.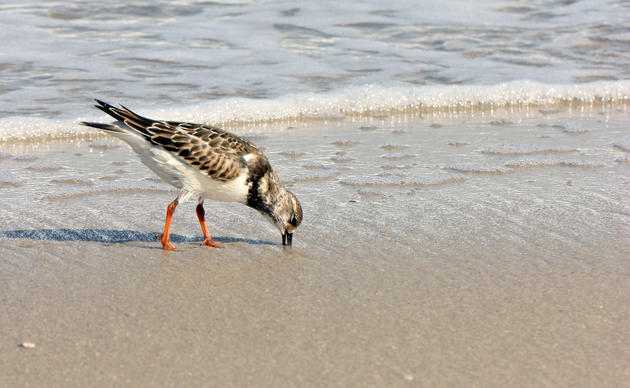 Visit Our Centers
Connect with our nature centers in Greenwich, Sharon, and Southbury. Each unique center offers trails, educational resources, conservation opportunities, and more.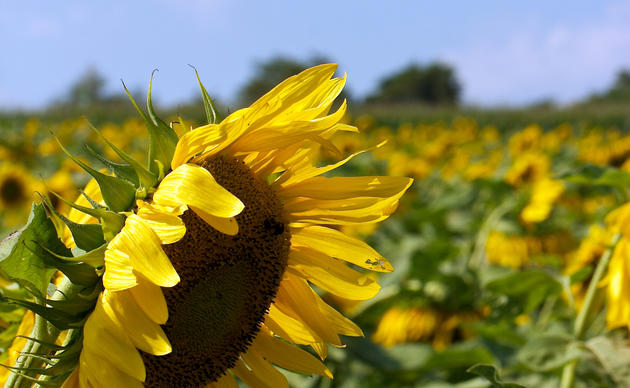 Support Us
Through land stewardship, science, education, and advocacy, Audubon Connecticut works across the state to preserve habitat and protect bird species that are of state, national, and global concern.