Get Involved
Year of the Bird
We never need a reason to celebrate birds here at Audubon, but in 2018 we're making an especially big deal of them
2018 marks the centennial of the Migratory Bird Treaty Act, the most powerful and important bird-protection law ever passed. In honor of this milestone, nature lovers around the world are joining forces to celebrate the "Year of the Bird" and commit to protecting birds today and for the next hundred years.
Join with Audubon Connecticut and celebrate the Year of the Bird!
Take part in November's action: Capture the beauty of birds on camera. Go on an assignment with National Geographic Your Shot, a storytelling community where photographers can take part in photo assignments, get expert feedback, be published, and more. Share your photography to tell the story of the birds in your world. We also invite you to share your images with us on Facebook and Instagram (#yearofthebird).
Begin by helping to build a better world for birds by taking a simple but meaningful action each month. Count Me In!
Bookmark and visit our website throughout the year for informative and inspiring content, and engaging nature events and programs around Connecticut.
Stop by our centers for an hour or a day and explore the beautiful trails, native plant gardens, and educational resources.
Birds play important roles throughout the planet and are an indicator of the health of our environment. As of 2017, over 1,300 bird species are under threat, and a total of 197 are Critically Endangered on the brink of extinction. Year of the Bird is a joint initiative of the National Audubon Society, National Geographic, the Cornell Lab of Ornithology, and BirdLife International with more than 150 other participating organizations.
Together, we can make a difference for birds and halt their further extinction. Celebrate the Year of the Bird!
More ways you can help, right now
Get Involved
There are so many great ways you can get involved with Audubon Connecticut and make a difference for both the wildlife and the people who call Connecticut home.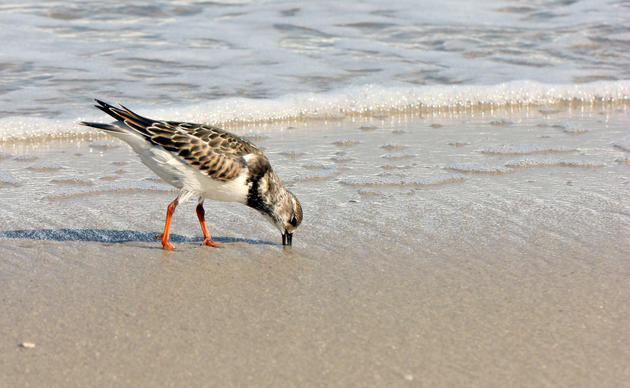 Plants for Birds
Looking to spruce up your landscape and help the environment at the same time? Check out Plants for Birds—Audubon's searchable database for the best native plants to grow in your area.
Support Us
Through land stewardship, science, education, and advocacy, Audubon Connecticut works across the state to preserve habitat and protect bird species that are of state, national, and global concern.