April 6, 2017—Each year communities around the country come together to celebrate the importance of environmental protection on Earth Day. While it's earth day every day at Audubon, it's not every day that Audubon Connecticut's Bird Conservation Programs Manager Corrie Folsom-O'Keefe is awarded the honor of Earth Day Mayor for the Day for the Borough of Naugatuck, Connecticut.
As a member of the Naugatuck community, Corrie was part of the Girl Scout contingent that stormed Town Hall in support of municipal passive open space at Gunntown. Thanks to Corrie, and those energetic young women, the town now has the Gunntown Passive Park & Nature Preserve. In her position at Audubon, Corrie leads the Audubon Alliance for Coastal Waterbirds and also manages Stratford Point—a critical wildlife habitat location in Connecticut. The Alliance, which includes Audubon Connecticut, the Roger Tory Peterson Institute of Natural History, and The Connecticut Audubon Society, assists the Connecticut Department of Energy & Environmental Protection's Wildlife Division and the U.S. Fish & Wildlife Service with the protection of Piping Plover and other threatened beach-nesting birds.
The Naugatuck Earth Day celebration honoring Corrie will take place on Saturday, April 21, 2018, at 10 a.m. at the Gunntown Passive Park & Nature Preserve. Come by, celebrate Earth Day with the Mayor for the Day, and enjoy a bird walk with Corrie.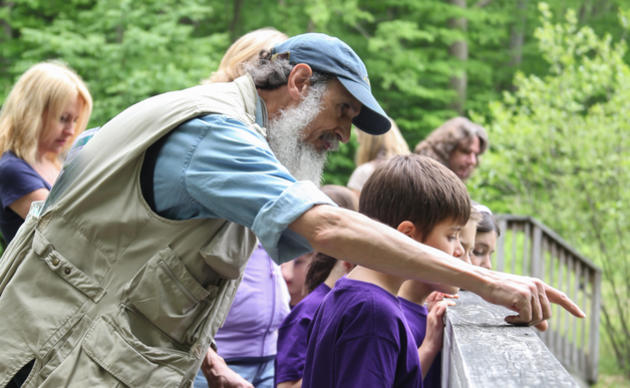 Give the Gift of Nature
At Audubon, we work to protect nature for the benefit of birds, other wildlife, and people—through education, science, stewardship, and advocacy. Your support makes this critical work possible!