Thank you to those who attended our 2016 Environmental Leadership Awards (ELA) dinner on April 27, 2016, those of you who sent in gifts or words of encouragement, and those of you who bid in our online auction or contributed funds in support of program priorities during the dinner itself.
And, what a great evening it was! We had super honorees—the Gregory family and Melissa Spear, Executive Director of Common Ground, an environmental magnet school in New Haven—and attendees raved about the many ways to experience nature at the event—from live raptors, to honey bees, to an array of beautiful native plants.
The Environmental Leadership Awards Benefit, and your contributions, provide crucial support for the work that Audubon does on behalf of birds, wildlife, and people across the state of Connecticut. And, because of your support, the event was a resounding success!
We look forward to deepening our engagement with you! Please continue to explore our website and discover our Centers and Sanctuaries in Connecticut. Thank you for your commitment to the protection of birds and other wildlife, nature, and the environment.

We hope to see you soon!
To view more images of this special event, scroll down the page and visit Serendipity online.
To view the 2016 ELA Journal, select here.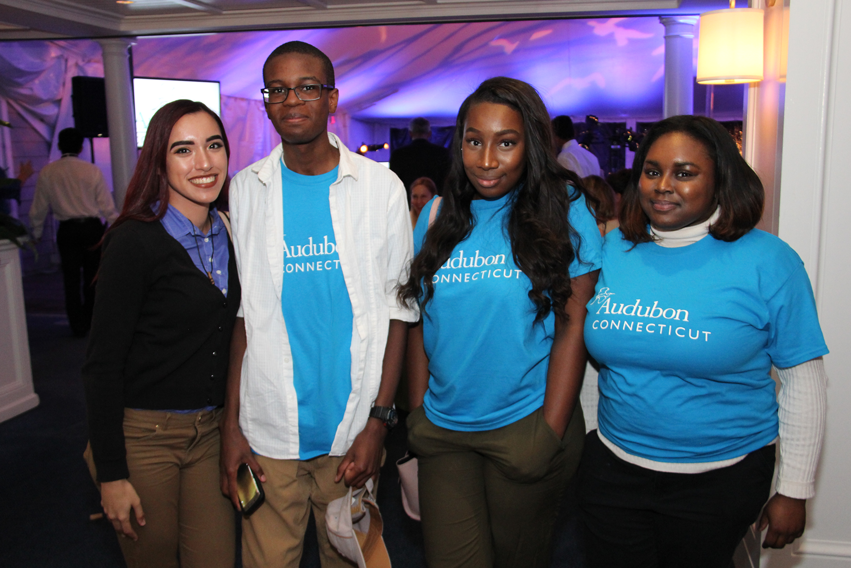 Environmental Leadership Awards Benefit
Thursday, April 26, 2018, please join us for the 2018 Environmental Leadership Awards Benefit EXPERIENCE NATURE!, from 6:00 to 10:00 p.m. at The Belle Haven Club in Greenwich, Conn.