Bird-Friendly Communities
Urban Oases for Migrating Songbirds
Transforming parks and homes into stepping stones along migratory flyways
Audubon's Urban Oases initiative is designed to turn parks, gardens, and backyards across the nation into oases for millions of migrating birds that seek respite during their arduous, trans-continental journeys.
How You Can Get Involved
Support the Urban Oases Project through a donation to Audubon Connecticut.
Sign up to be a Citizen Scientist and conduct a bird survey in your neighborhood.
Invite us to give a talk or workshop on bird conservation and bird-friendly landscaping.
Contact us to discover other ways you can get involved in the Urban Oases program.
Habitat Oases ~ An Overview
Audubon has launched the Urban Oases for Migrating Songbirds Program to identify, improve and conserve important stop-over habitat for migrating songbirds all along the Atlantic migratory flyway, focusing on urban areas and other landscapes where there is limited quality habitat.
The program, performed in collaboration with Audubon chapters, botanical gardens, state and municipal parks departments, and other groups, engages volunteer birdwatchers (citizen scientists) in migratory songbird surveys of urban green spaces and rural forest remnants. The surveys help us to determine the characteristics of high-quality stop-over habitat and which species of plants are most beneficial as food sources for migrating songbirds.
Audubon and its partners are using the results of this study to:
Promote the protection of critical stop-over habitats by helping government agencies, corporations, land trusts, and other landowners make informed land use and land protection decisions
Improve the quality of public and private lands as stop-over habitat for migrating birds by guiding the management and landscaping practices of natural resource managers, private landowners, and professional landscapers
Develop regionally-specific lists of "bird-friendly" native plants that may be used to guide landscaping practices in parks, gardens and backyards
Background
The Atlantic Flyway—a major migratory route stretching all along the Eastern Seaboard—is traversed by tens of millions of songbirds twice each year. To make these remarkable journeys, birds require places to rest and refuel all along the way. These transcontinental journeys are challenging for the hardiest of birds, and the challenges are only increased as vast areas of natural habitat along migration pathways are altered or eliminated. The forests, shrublands, and coastal habitats of the Eastern Seaboard are steadily giving way to development, making it difficult for exhausted birds to find suitable places to rest and refuel.
Recent studies have shown that migrating birds experience the highest mortality—up to 15 times higher—during migration than during any other time in their annual cycle. Predation, collisions with buildings, and limited food resources at stop-over sites all contribute to the challenges birds experience during migration. When migrating songbirds fail to find sufficient food at stop-over sites, their migratory flights are delayed, or worse. Those that do arrive at their breeding and wintering grounds, often arrive late and in poor condition, and are forced to select poorer quality habitats, resulting in decreased nesting success and rates of survival.
The conservation of migratory birds, many of which are experiencing serious population declines, requires the protection of a network of stop-over sites all along their migratory pathway. In this rapidly changing landscape, our parks, gardens, and backyards may serve as valuable habitat oases for hungry migrants. By applying management and landscaping practices that provide high-quality habitat and food sources for migrating birds and other wildlife, our urban green spaces and remnant forests may serve as important stepping stones for birds along their journeys.
Piloted in South Florida and New York, the Urban Oases program is now expanding to Connecticut and Washington, D.C.
To learn more, contact:
Michelle Frankel, Director of Audubon Greenwich, 203-930-1350
How you can help, right now
Get Involved
There are so many great ways you can get involved with Audubon Connecticut and make a difference for both the wildlife and the people who call Connecticut home.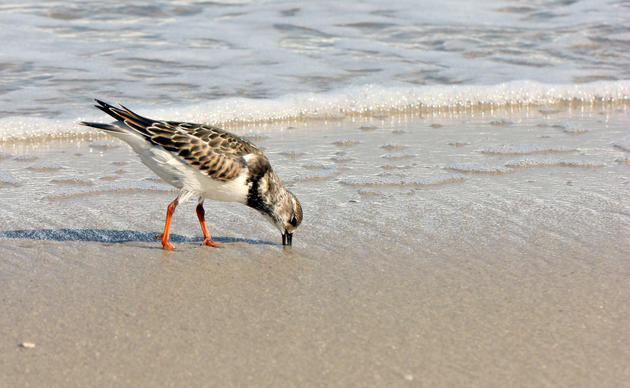 Visit Our Centers
Connect with our nature centers in Greenwich, Sharon, and Southbury. Each unique center offers trails, educational resources, conservation opportunities, and more.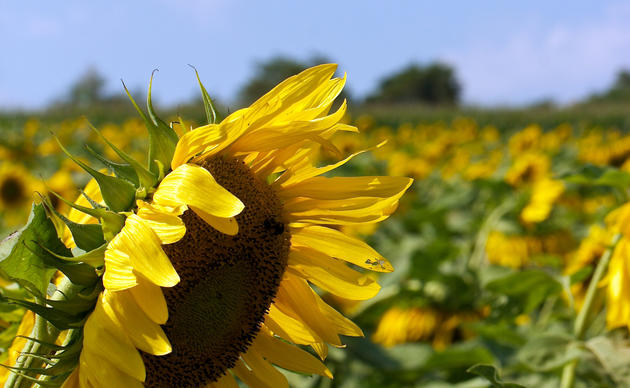 Support Us
Through land stewardship, science, education, and advocacy, Audubon Connecticut works across the state to preserve habitat and protect bird species that are of state, national, and global concern.