Bird-Friendly Communities
Schoolyard Habitat
Audubon CT's Schoolyard Habitat Program—bringing nature into learning environments
Audubon Connecticut's Schoolyard Habitat Program is an initiative created in partnership with the U.S. Fish and Wildlife Service (USFWS) that develops healthy schoolyard habitats for both children and wildlife, integrates place-based environmental education into the school curriculum, and promotes environmentally-friendly practices among children and their families at home. The Schoolyard Habitat Program not only provides opportunities for students to use their schoolyard as a living outdoor classroom and increase their understanding of ecology, their watershed, and Long Island Sound, it also provides students with the opportunity to play leadership roles in the development of the schoolyard habitat, and to engage in meaningful conservation activities at school, home, and in the community.
Many studies cite the positive impacts natural green spaces have on communities. A 2009 study in the Journal of Environmental Education found that access to meaningful outdoor experiences supports children's development, academic achievement, and health. A study published in June 2015 by the journal Proceedings of the National Academy of Sciences demonstrates that natural green spaces around elementary schools improve student performance and cognitive function. At the same time, research shows that urban green spaces are often the only habitat available to migrating birds and can host extremely high concentrations of them.
For Participating Schools, Audubon CT Provides:
Landscaping recommendations, technical expertise, and funds to create or expand a schoolyard wildlife habitat. By creating habitats using native plants even a small part of a schoolyard habitat can provide food and shelter for migrating birds.
Training to Stewardship Teams to develop and implement schoolyard habitat master plans. Stewardship Teams are made up of school principals, administrators, teachers, parents, and students to guide the process of developing their school's habitat.
Teacher training workshops and a Schoolyard Habitat Curriculum Guide for teachers across disciplines so they may use the habitat as a living outdoor classroom.
School day and after-school programs. This is a time for students to engage with their habitat through fun outdoor activities that promote exploration.It includes field trips to local parks, Important Bird Areas, and the McKinney Wildlife Refuge.
To date, 17 schools in Greenwich, Stamford, and New Haven have become a part of the Schoolyard Habitat Program. For more information about the Schoolyard Habitat Program and how to become a participating school, contact Katie Blake by email.
Our Work with Schoolyard Habitats in New Haven
Through our work together on the Schoolyard Habitat Program, we are connecting children to nature, creating habitats for birds, making New Haven a more beautiful and livable city and throughout the process, helping to improve the water quality of Long Island Sound.
Here is an inspirational glimpse into some of the work of participating schools and partner organizations in New Haven working together as the Urban Wildlife Refuge Partnership. This unique Partnership—only one of eight designated by the U.S. Fish & Wildlife Service in the country—is working to create a network of bird-friendly urban oases in schoolyards, parks, and yards across New Haven.
How you can help, right now
Get Involved
There are so many great ways you can get involved with Audubon Connecticut and make a difference for both the wildlife and the people who call Connecticut home.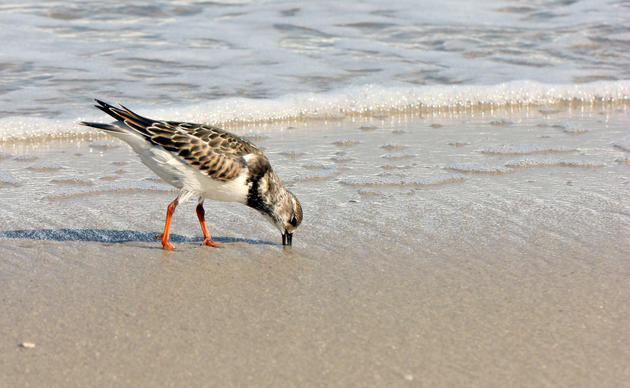 Support Us
Through land stewardship, science, education, and advocacy, we work across the state to preserve habitat and protect bird species that are of state, national, and global concern.