Conservation
Revitalizing 30 Acres of Coastal Habitat at Stratford Point
By Patrick Comins, former Audubon Connecticut Director of Bird Conservation
With ongoing substantial development occurring along the coastline of the eastern United States and Atlantic Flyway, it is increasingly difficult for migrating birds to find the habitat they need to stop and refuel during their journeys. Thanks to numerous partners, however, there is a vibrant coastal mecca for birds and wildlife in Connecticut, known as Stratford Point. Owned by Sporting Goods Inc., a subsidiary of E.I. du Pont de Nemours and Company (DuPont), Stratford Point has been managed by Audubon Connecticut since February 2015 with the mission to improve and restore the habitats of the property and make it one of the best destinations in the state for birds and birding.
This beautiful 30-acre site, located adjacent to the Stratford Point Lighthouse at the junction of the Housatonic River and Long Island Sound, has already long been known as a great place to see migrating and wintering birds. Nearly 300 species of birds have been recorded here over the years, including spectacular rarities like White-tailed Kite, Brown and American White Pelicans, Chick-Will's-Widow, and Parasitic Jaeger. The geographic location of the site makes it a perfect place to view seabirds from land and migrating shorebirds and landbirds. Since taking on the stewardship of Stratford Point, Audubon Connecticut has been working to nurture a diverse array of high-quality habitats without impacting the existing, flourishing open grasslands and fields. No matter what habitats a migrating bird prefers, they will find something to their liking—from coastal forest to shrub scrub to warm or cool season grasslands. Stratford Point offers it all.
Laying the Groundwork
The revitalization of Stratford Point began in 2014 when DuPont removed a large dilapidated building and an abandoned loop driveway. The costs of this effort allowed Sacred Heart University, in partnership with Audubon, to secure a $148,000 grant from the National Fish and Wildlife Foundation's Long Island Sound Futures Fund to restore the forlorn and invasive plant areas back to high-quality pollinator habitats. By 2016, approximately 1 acre of the troubled area was converted to a mix of high-intensity pollinator meadow and a cool season grassland, enhanced with nectar and host plants and a coastal scrub/forest transition zone.
Stratford Point is part of the Mouth of the Housatonic River Important Bird Area (IBA). In 2016, Audubon Connecticut also received an IBA small matching grant to plant two small "bird gardens," totaling 1,000 square feet of habitat. These feed plot gardens contain annuals selected for their benefit to birds in fall migration and include grains (such as millet and sorghum) and flowers (such as sunflowers, cosmos, and zinnias). The flowers also provide premium nectar habitat for butterflies and other pollinators.
In the first year of planting, monarch butterflies were observed nearly every day during summer, often dozens at a time along with a stunning variety of other butterflies and pollinators. The ripening bird gardens also frequently attracted Bobolinks who were fattening up for their southward migration in late summer. Because of the rich diversity and abundance of insects in these gardens, the area also drew in insectivorous birds such as Yellow Warblers and Orchard Orioles—even a rare Mourning Warbler has been sighted. Visitors can expect to view more exciting migrating birds in September and October when uncommon birds such as Blue Grosbeak, Lincoln's Sparrow, and Clay-colored Sparrow have been observed.
Great Progress Made Through Partnerships
In addition to the feed plot bird gardens, the office building foundation plantings were replaced with a beautiful nectar garden, which was a hub of butterfly and hummingbird activity nearly every day throughout the summer in 2016. Volunteer Audubon Connecticut Bridgeport WildLife Guards also worked during the summers of 2015 and 2016 to transform a mowed lawn area into a "stadium effect" garden. The planting contains native plants arranged from small flowering plants in the front to shrubs and trees in the back that eventually merge into an existing stand of coastal forest along Prospect Drive. This structural diversity benefits a wide variety of birds and insects no matter the height they prefer to forage. The effect has been further enhanced by the placement of dozens of large trees around the garden through the Sacred Heart University project.
A partnership with the Two Roads Brewing Company and the Jeniam Foundation in 2016 also led to the creation of a new migration trail and water garden. The trail builds on an existing stand of white pines with plantings of native shrubs and small trees and a pollinator garden that also provides excellent shelter and foraging habitat for migrating birds. The water garden supplies the one ingredient that all birds and wildlife need to survive. Though the site is surrounded on three sides by Long Island Sound, there is no reliable source of fresh water within at least a mile of the property. The water garden includes a small pond and recirculating cascade thoughtfully designed to provide a variety of water depths to meet birds' varied bathing and drinking needs. The garden's native and tried-and-true plants produce an abundance of nectar for the insects that birds need as fuel on migration, berries at various times of the years, and plenty of cover for birds as they visit the area.
The development of the habitat improvements has been a true community effort. Special thanks go to all the site partners—DuPont, Sacred Heart University, National Fish and Wildlife Foundation's Long Island Sound Futures Fund, Two Roads Brewing Company, Jeniam Foundation, and Bridgeport WildLife Guards—as well as Gail Bishop of Thunder Hill Designs who provided pro-bono design work for the water garden, the Menunkatuck Audubon Society for supporting the process all along the way, and Varsenscapes Stone Works for a wonderful job installing the garden and pond. Audubon Connecticut also works closely with the Roger Tory Peterson Institute of Natural History, who has an office on the site and helps with all aspects of these projects.
More About the Point
Stratford Point is located at 1207 Prospect Drive in Stratford and is open to the public 9 a.m. – 5 p.m. on most weekdays and also on some weekends. Please like us on Facebook to learn more about the Point and to see images of some of our spectacular birds, butterflies, and other wildlife that visit. If you're unsure as to whether it may be open, email Audubon Connecticut Director of Bird Conservation Patrick Comins at pcomins@audubon.org or message us on Facebook.
Audubon Connecticut thanks Dupont for giving us the opportunity to be the steward of Stratford Point, a very special place at the mouth of the Housatonic River in Stratford, Connecticut.
How you can help, right now
Get Involved
There are so many great ways you can get involved with Audubon Connecticut and make a difference for both the wildlife and the people who call Connecticut home.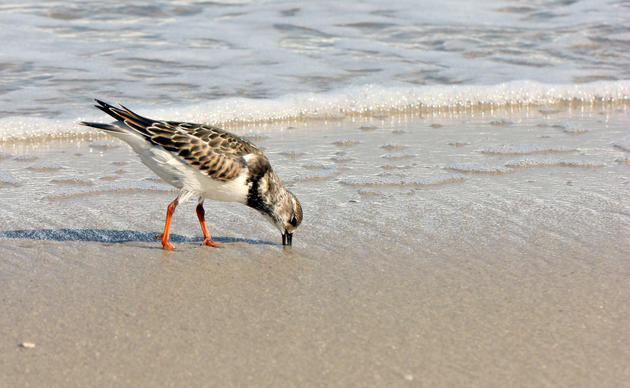 Visit Our Centers
Connect with our nature centers in Greenwich, Sharon, and Southbury. Each unique center offers trails, educational resources, conservation opportunities, and more.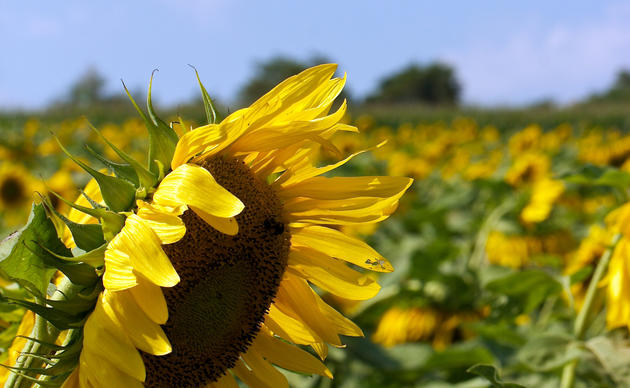 Support Us
Through land stewardship, science, education, and advocacy, Audubon Connecticut works across the state to preserve habitat and protect bird species that are of state, national, and global concern.