Audubon Live!
Audubon Connecticut Osprey Observations Facebook Contest
Audubon Connecticut is pleased to announce that Lesley Graham of Ivoryton, Connecticut is the winner of our spring 2017 Osprey Observations Facebook Contest. Lesley posted that her favorite Osprey Cam moment was on April 13, 2017, when she was checking on the nest cam and witnessed the female laying an egg. Lesley also shared a screen shot capturing the moment.
Lesley loves being outdoors, enjoying nature. With a job that allows her to be outdoors 90% of the time, she gets to see a lot of cool things, including Osprey. "I always get excited to see an Osprey that has returned to its nest for a new season, usually late March," said Lesley. "I really get such joy from watching them. Their chirps, whistles, and fishing skills are awesome. To be able to watch the Osprey family in Greenwich on the live cam is very educational and exciting. I can't thank you enough for the opportunity to be able to witness the life of these excellent birds and also for the cozy coat that I won from the Facebook contest."
Lesley also loves hiking, kayaking, and taking nature photographs. We hope that her new Audubon Patagonia fleece will keep her warm during her adventures. Congratulations Lesley! Thanks for tuning into the Osprey cam and for your shared dedication to nature!
Contest Details
Beginning May 23, 2017, Audubon invites web users to share their favorite observations from watching the Audubon Connecticut Live Osprey Cam and to complete our contest entry form on our Facebook page, www.facebook.com/AudubonCT.
You will have through June 30, 2017, at 11:59 p.m. ET to enter the contest by posting your favorite observation(s).
Audubon will randomly select a winner from the entries we receive.
The prize is an Audubon Patagonia fleece jacket (retail value: $122.69).
Full terms and conditions are below. Thanks for sharing your favorite Audubon Osprey Observations!
THE AUDUBON OSPREY OBSERVATIONS FACEBOOK CONTEST OFFICIAL RULES AND REGULATIONS
1) 1) Sponsors: National Audubon Society, Inc., 225 Varick Street, New York, NY 10014 ("Audubon") and Audubon Connecticut, 613 Riversville Road, Greenwich CT 06831
2) No purchase necessary.
3) Audubon Osprey Observations Facebook Contest ("Sweepstakes") is open from 1:00 p.m. Eastern Time ("ET") on May 23, 2017, through 11:59 p.m. ET on June 30, 2017.
4) To be eligible, you must be at least 16 years old as of May 23, 2017, and a resident of the United States. Employees, officers, and national, state and center directors of Audubon and any and all entities directly associated with the Sweepstakes, including immediate family members and members of the same household, are not eligible to participate (collectively with Audubon, the "Sweepstakes Entities"). Void where prohibited by law. Sweepstakes are governed by U.S. law and subject to all applicable federal, state and local laws and regulations. By entering the Sweepstakes, entrants agree to accept and be bound by all the terms of these Official Rules and Regulations ("Official Rules").
5) To enter the Sweepstakes, you must be logged onto Facebook. Once logged on, to enter the contest, you must 1) visit Audubon's Facebook page at https://www.facebook.com/AudubonCT; 2) share observation(s) that you made from watching the Audubon Connecticut Osprey cam, including a screen shot if you'd like to do so ("Submission"); and 3) complete the contest entry form on our Facebook page. Audubon reserves the right in its sole discretion to disqualify and remove any Submission and/or entrant at any time, including for false or deceptive acts. False or deceptive acts may include multiple Submissions or Submissions reasonably suspected to be generated by script, macro, or other automatic means; any Submission the Audubon determines to be offensive, inappropriate, or not in keeping with Audubon's image. Submissions may also be disqualified if you have not otherwise complied with any portion of these Official Rules.
6) Odds of winning depend on how many Submissions are received.
7) Grand Prize: One winner will receive an Audubon Patagonia fleece jacket (retail value: $122.69).
8) The Grand Prize winner will be selected by a random drawing conducted by Audubon on July 17, 2017, from the pool of Submissions. The winner will be contacted via the email address provided on their entry form and will be required to reply within five (5) Business days and provide a shipping address. If within five (5) business days, any winner does not respond to Audubon's notification, or otherwise cannot be contacted, or is found to be ineligible, an alternate winner may be randomly selected from the original pool using the same method.
9) Audubon is not responsible for any incorrect or inaccurate entry information, viruses, bugs, malfunctions, or other any other errors, human or otherwise, regardless of the cause (collectively, an "Error"). In the event of any Error, Audubon reserves the right, in its sole discretion, to discontinue, suspend, cancel, or modify the Sweepstakes. In the event of cancellation, Audubon reserves the right to re-draw from the pool of all eligible, non-suspect Submissions received prior to the Error using the selection procedure outlined above. Prize is subject to availability. No substitution or transfer of prizes or cash redemptions permitted, except at Audubon's sole discretion.
10) You are solely responsible for your Submission and, by entering a Submission, you represent and warranty that the content of the Submission is not defamatory, obscene, hateful, harassing, or discriminatory, nor is a violation of any law, including those protecting privacy, publicity, trade secrets, copyrights or trademarks. You agree to indemnify Audubon against any third party claim that your Submission breaches these representations and warranties.
11) Audubon reserves the right to substitute for any reason whatsoever a prize (or portion thereof) of comparable or greater value, at its sole discretion. Winners are responsible for the reporting and payment of all taxes as well as any other costs and expenses associated with acceptance and use of their prize not specified herein as being awarded.
12) By entering this Sweepstakes, you grant to Audubon the right, unless prohibited by law, to use your name, city and state of residence, voice, picture and likeness, and Submission, without compensation, notification or approval, for the purpose of advertising and publicizing the goods, services and mission of the Sweepstakes Entities, in any manner or medium, now or hereafter known, throughout the world in perpetuity.
13) By entering this Sweepstakes and/or accepting the prize, you and/or the winner agrees to, and hereby does, release Audubon from any and all liability, loss or damage arising from or in connection with their participation or attempted participation in the Sweepstakes and/or the awarding, receipt, use or misuse of the prize or participation in any prize-related activities, and claims based on publicity rights, defamation or invasion of privacy. Audubon and its subsidiaries, affiliates and divisions, and their respective directors, officers, employees, attorneys, representatives, and agents, makes no warranties, and hereby disclaims all warranties, express or implied, concerning any prize furnished or awarded in connection with the Sweepstakes, including, but not limited to, any winner's ability to claim a prize awarded in the Sweepstakes for reasons of the prize provider's bankruptcy, insolvency or failure to continue its business. WITHOUT LIMITING THE GENERALITY OF THE FOREGOING, SUCH PRIZES ARE PROVIDED "AS IS" WITHOUT WARRANTY OF ANY KIND, EITHER EXPRESS OR IMPLIED, AND AUDUBON HEREBY DISCLAIMS ALL SUCH WARRANTIES, INCLUDING, BUT NOT LIMITED TO, THE IMPLIED WARRANTIES OF MERCHANTABILITY, FITNESS FOR A PARTICULAR PURPOSE AND/OR NONINFRINGEMENT.
14) You may obtain the name and city of residence of winners by mailing a self-addressed stamped envelope to: Osprey Observations, c/o Audubon Connecticut, 613 Riversville Road, Greenwich CT 06831
The terms of Audubon's Privacy Policy http://www.audubon.org/privacy-policy and Terms of Use https://www.audubon.org/legal-notice apply and, to the extent there is any discrepancy, supersede those provided here.
How you can help, right now
Get Involved
There are so many great ways you can get involved with Audubon Connecticut and make a difference for both the wildlife and the people who call Connecticut home.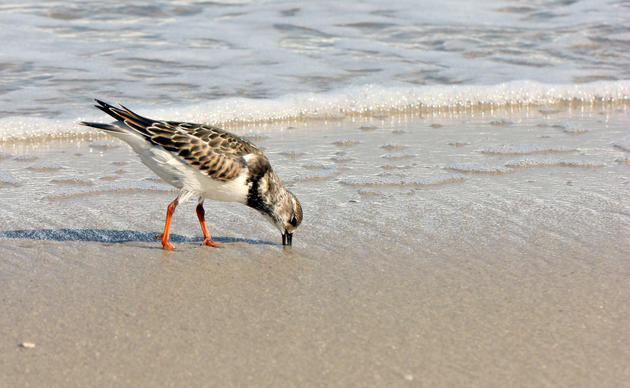 Visit Our Centers
Connect with our nature centers in Greenwich, Sharon, and Southbury. Each unique center offers trails, educational resources, conservation opportunities, and more.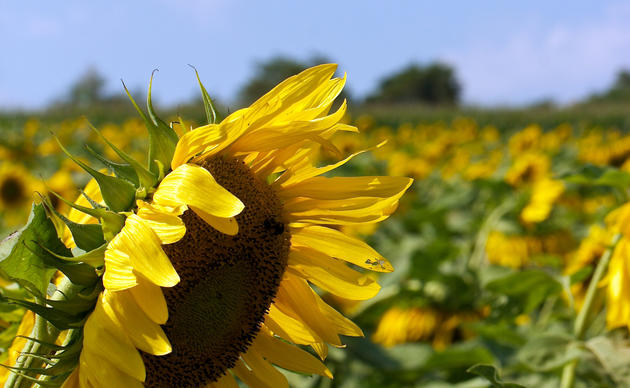 Support Us
Through land stewardship, science, education, and advocacy, Audubon Connecticut works across the state to preserve habitat and protect bird species that are of state, national, and global concern.